Maybe it was the result of spending too much time in our tiki bar during the winter of 2016, but we decided it was time to make a major life change.  We frequently talked about moving over the past several years but could never decide on where to go. The 1 to 2 week vacations never seemed to give us enough time to get a feel for the places we went. Meanwhile Michigan was getting hit with brutal winters and colder summers and after spending a winter doing nothing but shoveling snow in the morning, going to work, shoveling more snow, and spending the weekends hacking ice off the roof I was exhausted and more than ready to call it quits.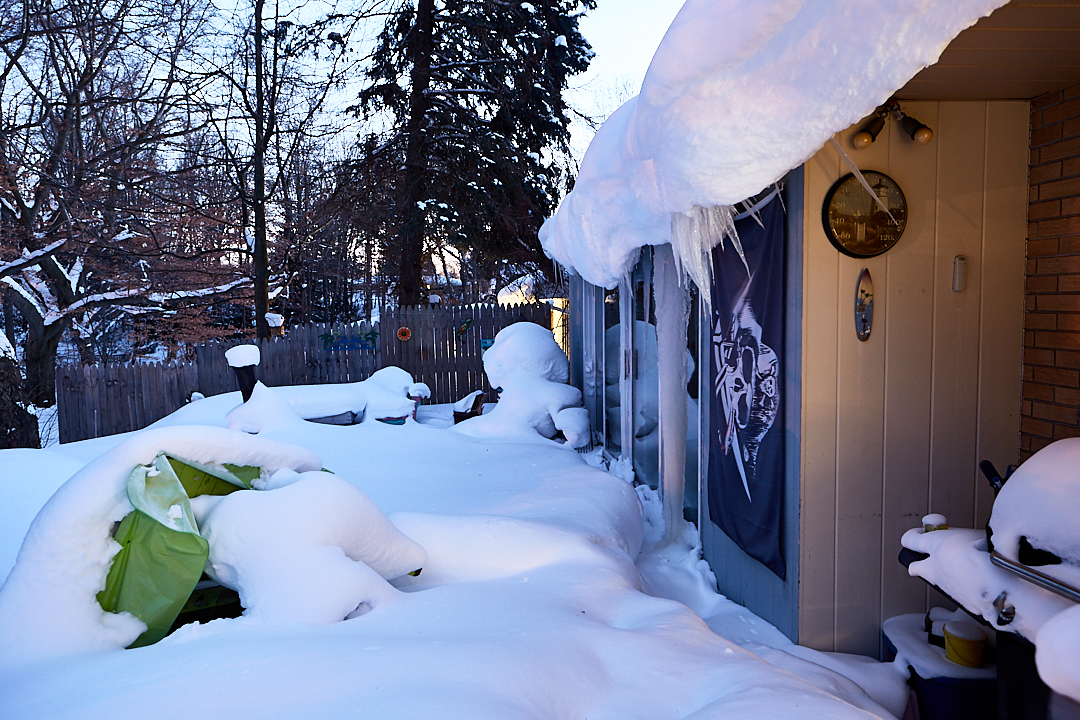 At first we just started considering a small travel trailer, thinking it would make it easier for us to go on road trips without the hassle of finding dog friendly hotels. So off to the Grand Rapids RV show in January 2017 to check out the current state of RV's.  While we were focusing on small travel trailers, we couldn't help but check out the big fifth wheels and often commenting "Yeah, I could live in this."
We had decided on a Coachmen Freedom Express, it was small enough to tow behind our Pathfinder and park in our driveway but still large enough to be comfy for living in for a week or 2. Still, we wanted to check out other options that weren't at the RV show and paid a visit to Midway RV in Grand Rapids for some more research. They had a Palomino Columbus fifth wheel in the showroom that we just had to step in for a quick look and of course it had the perfect layout and everything we were looking for. But it was way too big and expensive for a couple of road trips every year. So we went back to looking at travel trailers but everything paled in comparison to the fifth wheel.  In addition the whole travel trailer plan still had 2 problems: limited vacation time and still having to live through most of Michigan winters. So we decided it just wasn't worth the expense and effort to maintain another thing unless we could get a lot of use out of it.
Around that time we started reading blogs and listening to podcasts about other people who lived full time in RV's. I've always had a desire to wander and often wondered what it would be like to live in an Airstream and meander around the country.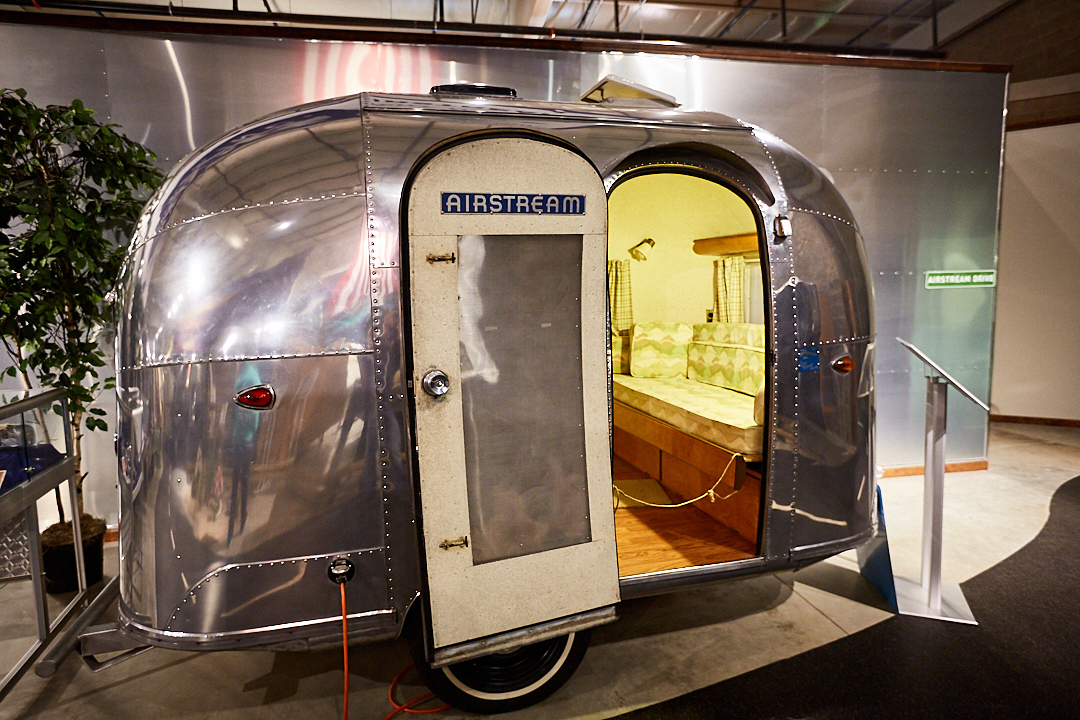 Of course I was weighed down by a house and too much stuff and a day job to make that realistic. Or so I thought. With reasonable internet access available almost everywhere now working remotely is feasible and more and more people were starting to do that, some for quite a number of years already. One no longer needs to be independently wealthy or have a collection of cardboard signs begging for money to live in an RV and travel.
Our opportunity came when the housing market in West Michigan recovered and houses started selling within days of being listed. The big Columbus was still on our mind and after much discussion in the previously mentioned tiki bar and late nights staring at spreadsheets I calculated that if we could sell our house for even 15 grand less that what we paid for it we could scrape up enough savings to buy the Columbus and get by without a source of income for at least 6 months. So we decided to take a chance, the worst case was if the house didn't sell we could take a trip or two that summer and put it winter storage and try again next year. The housing market was starting to go crazy, houses were getting offers over the asking price days after listings. So by April we were owners of a Ford F-250 and a Columbus 298RL fifth wheel, plans were in place to get the house on the market in June. If it sold by August we would live in the RV at a local campground, I would be able to give around 3 months notice at work to make an easier transition, and we would be set to head out on the road for warmer latitudes in October. Of course, having a plan in place means everything is going to go smoothly, right? Well….
To be continued…