January 27 – February 27, 2019
After heading south from near the Canadian border in Montana we now found ourselves near the Mexican border in the southwest corner Arizona.
Welcome to Yuma.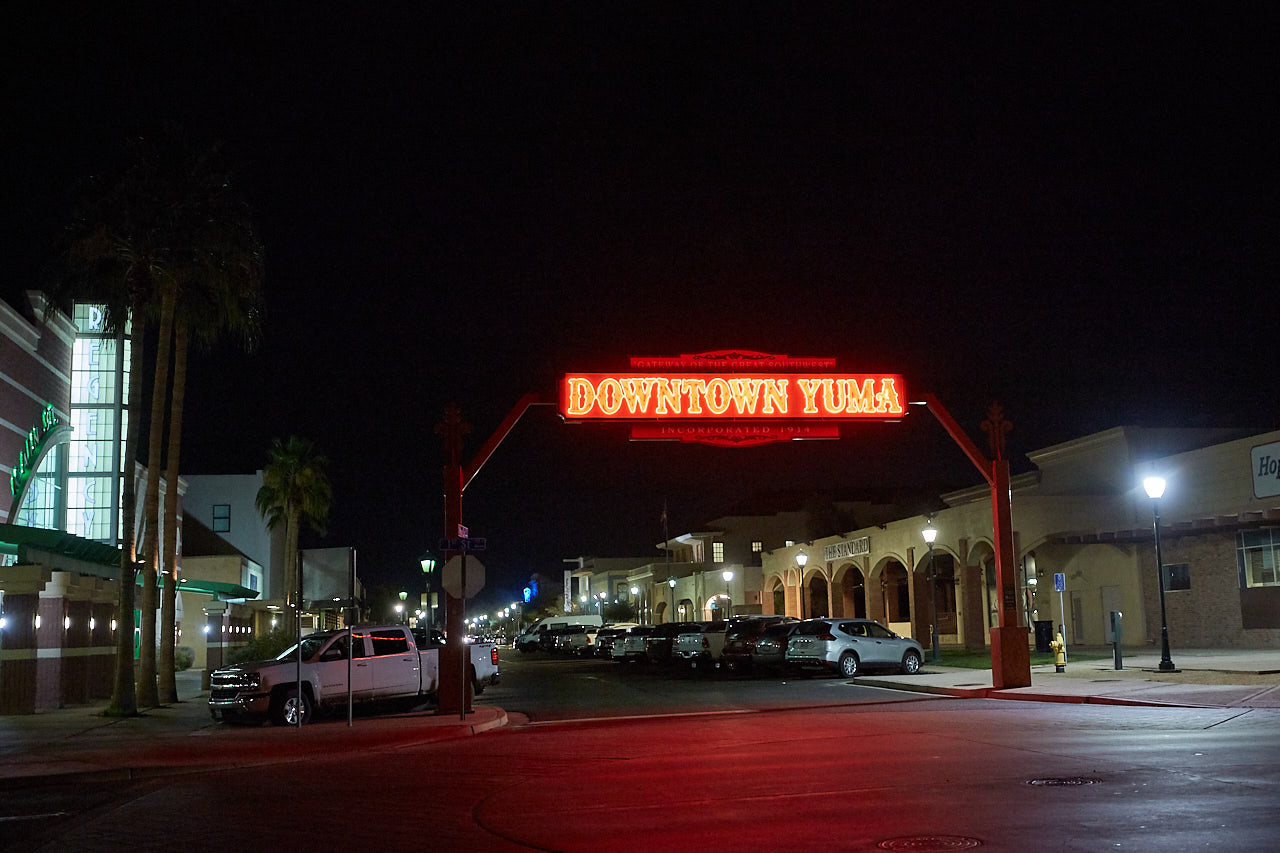 Yuma's got a quaint historic downtown with a couple restaurants and shops. Of course we had to go to Prison Hill Brewery where they have Han Solo encased in carbonite behind the bar for some reason.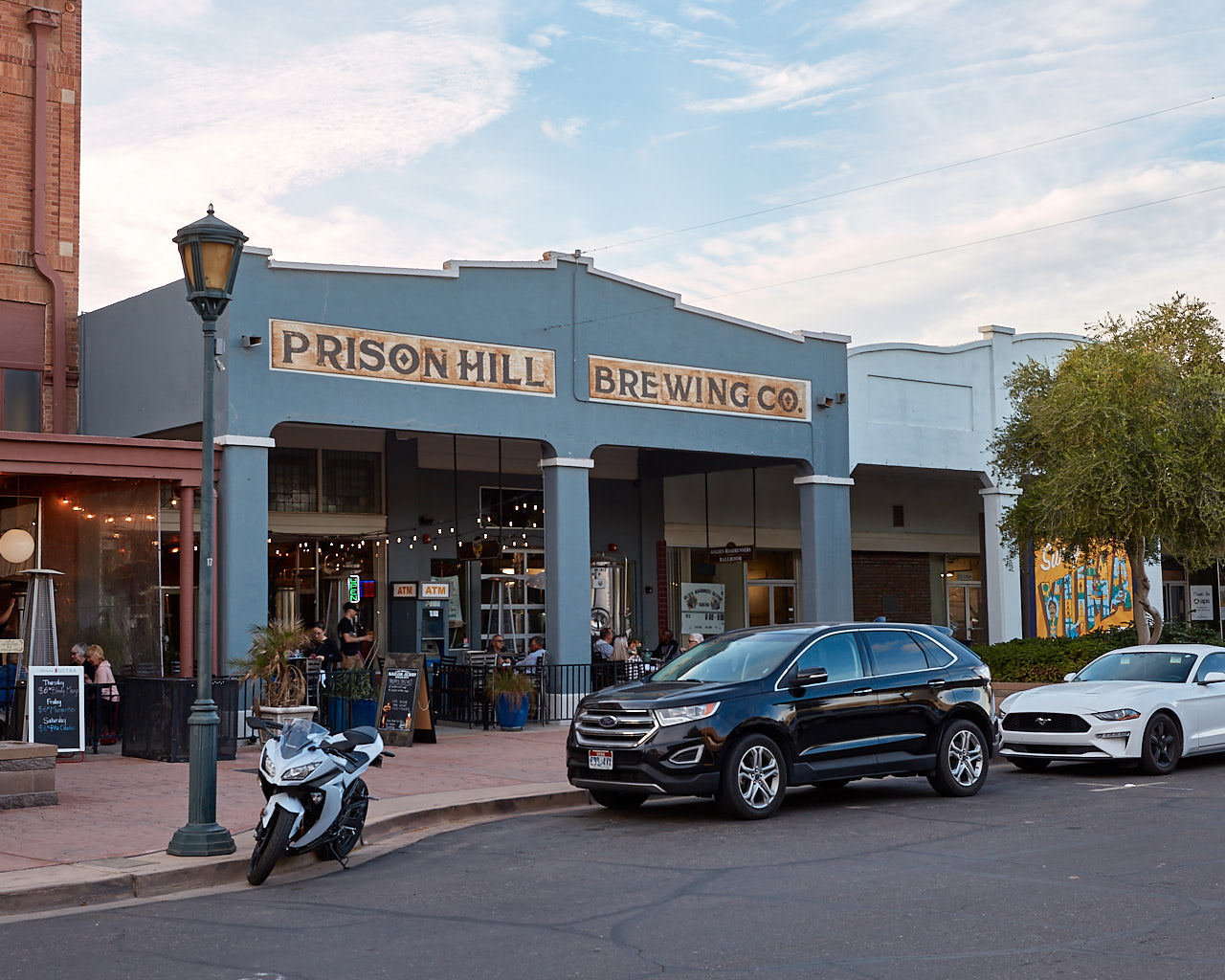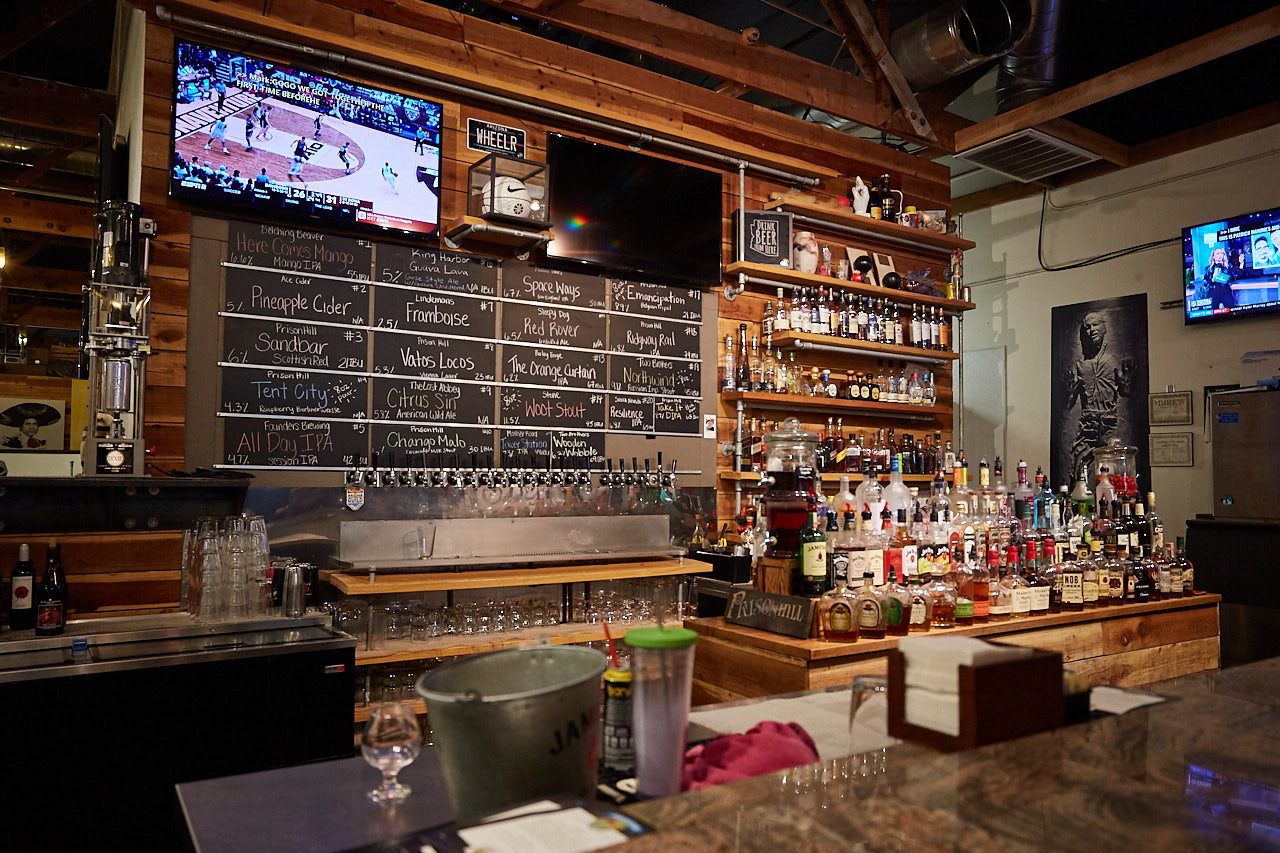 We also made a stop at Red's Bird Cage Saloon, an old school Western dive bar. Hello 1974!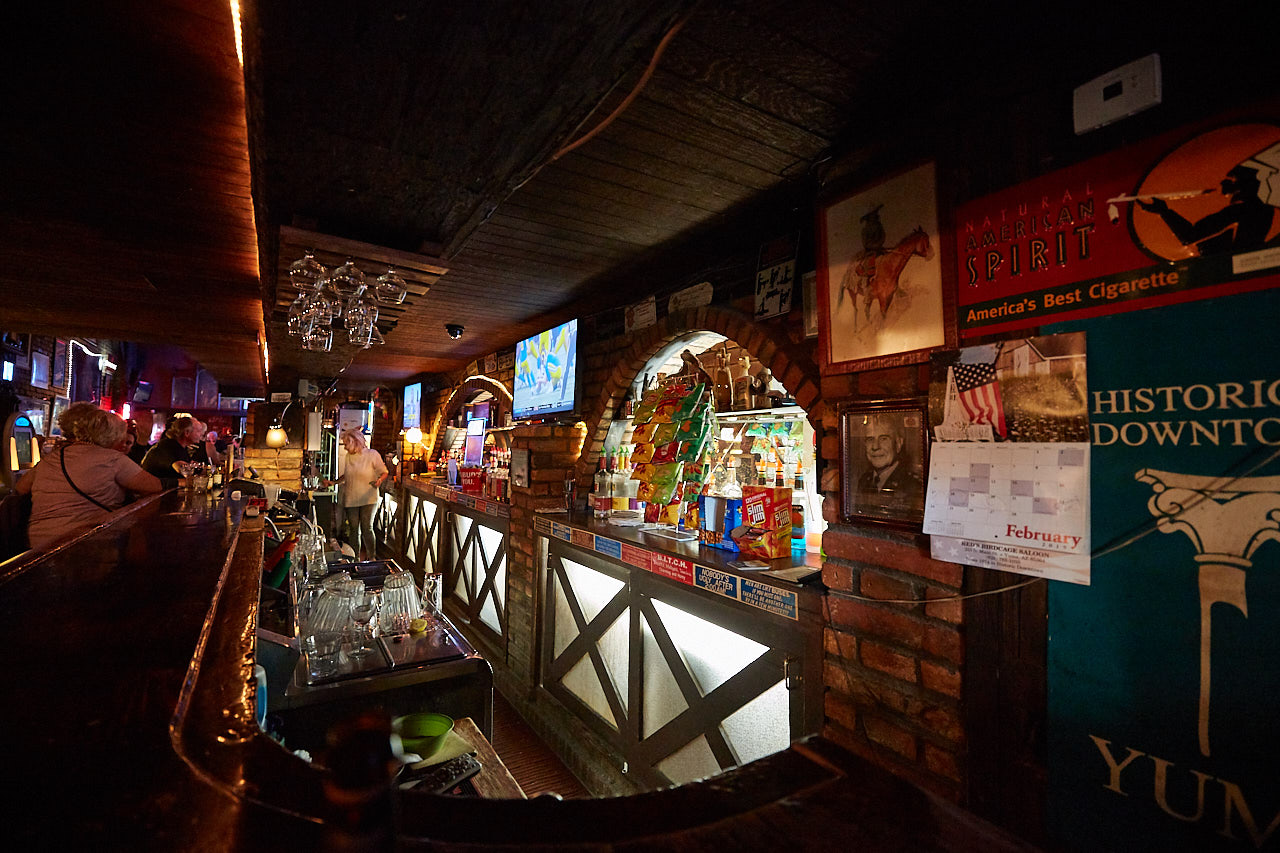 We had dinner at one of Yuma's higher rated restaurants, Lute's Casino. Which isn't actually a casino, but an old bar decorated with all kinds of random stuff scavenged from the streets of Yuma. Tasty onion rings though.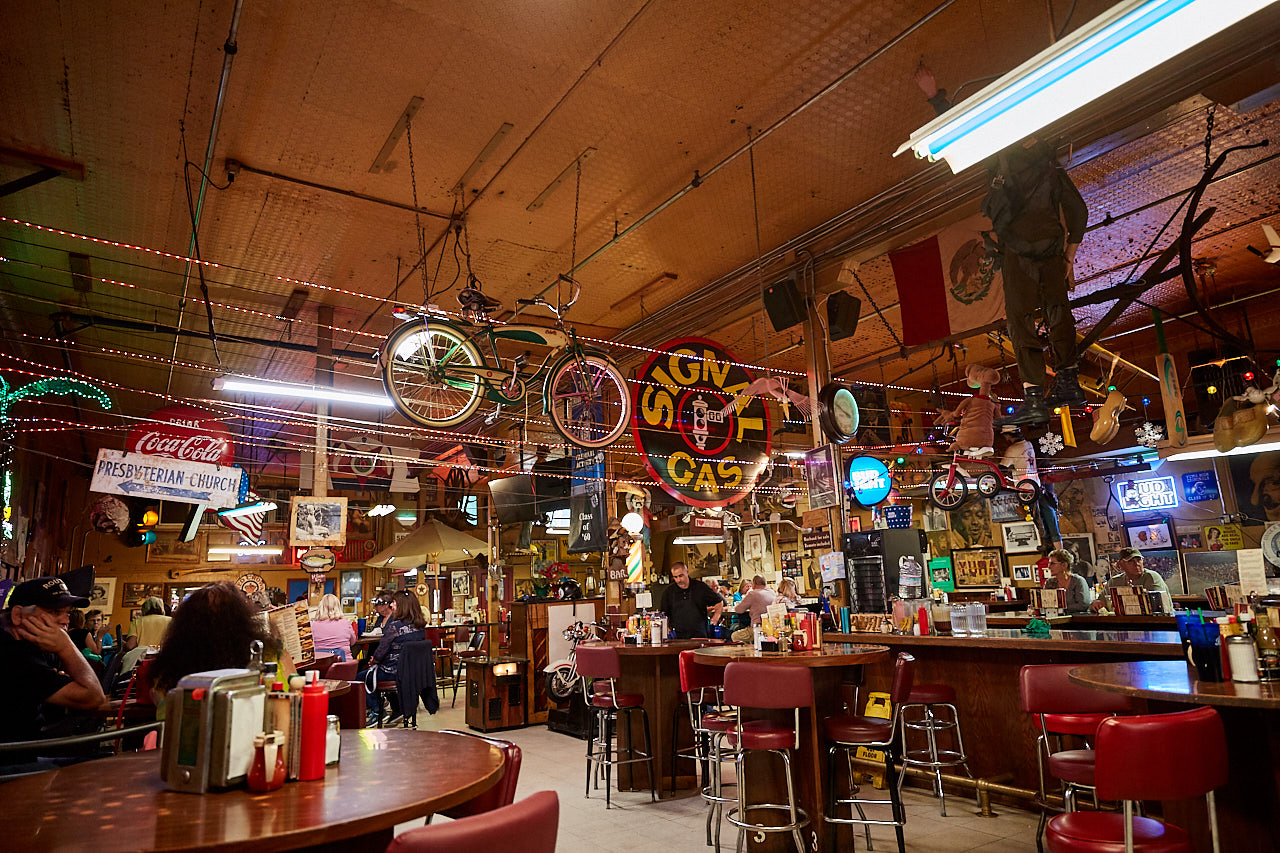 There's a weekly farmers market downtown, more arts and crafts than produce but we did get to try some medjool dates which are grown in the area. We wound up going to a date farm and buying a couple pounds later.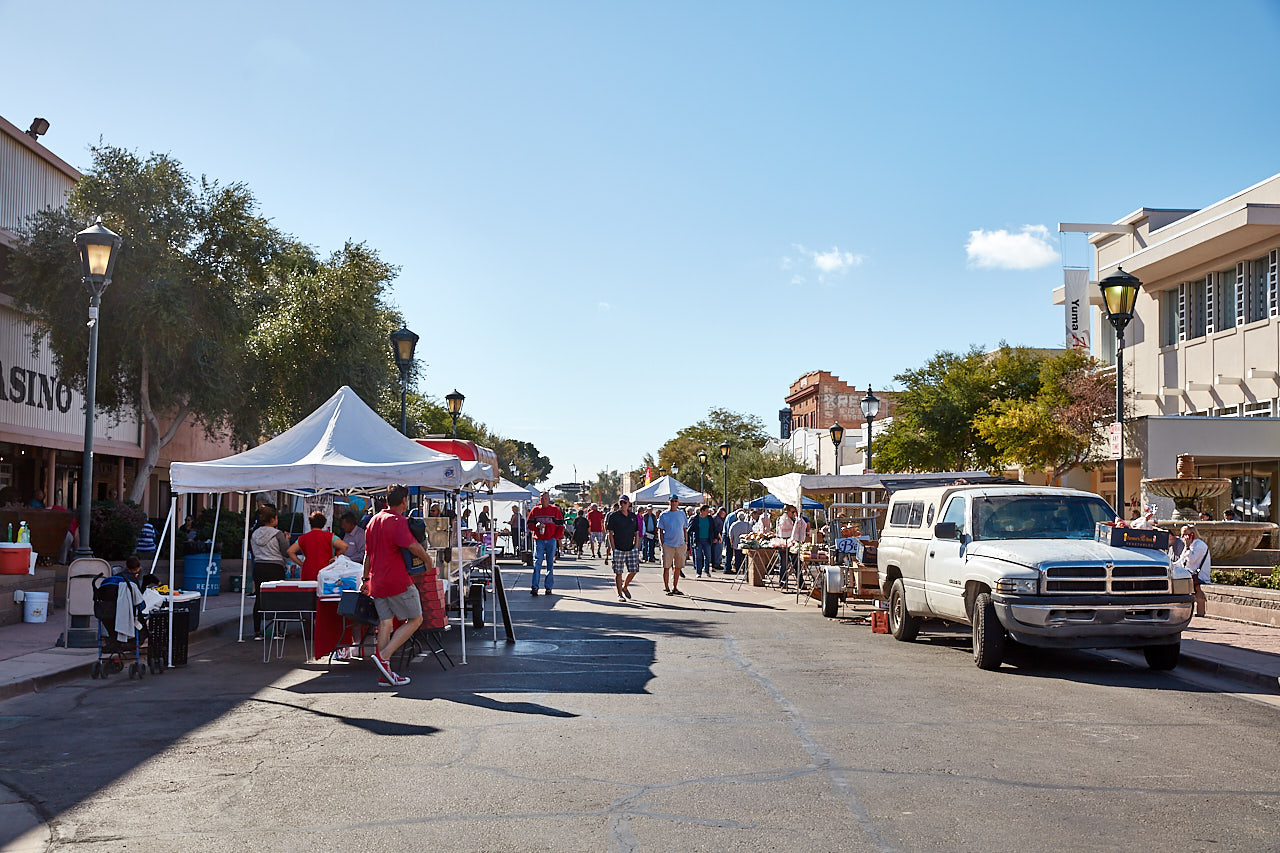 Yuma is about 90 miles from the Salton Sea in California, so we made a day trip there to check out Salvation Mountain and Slab City.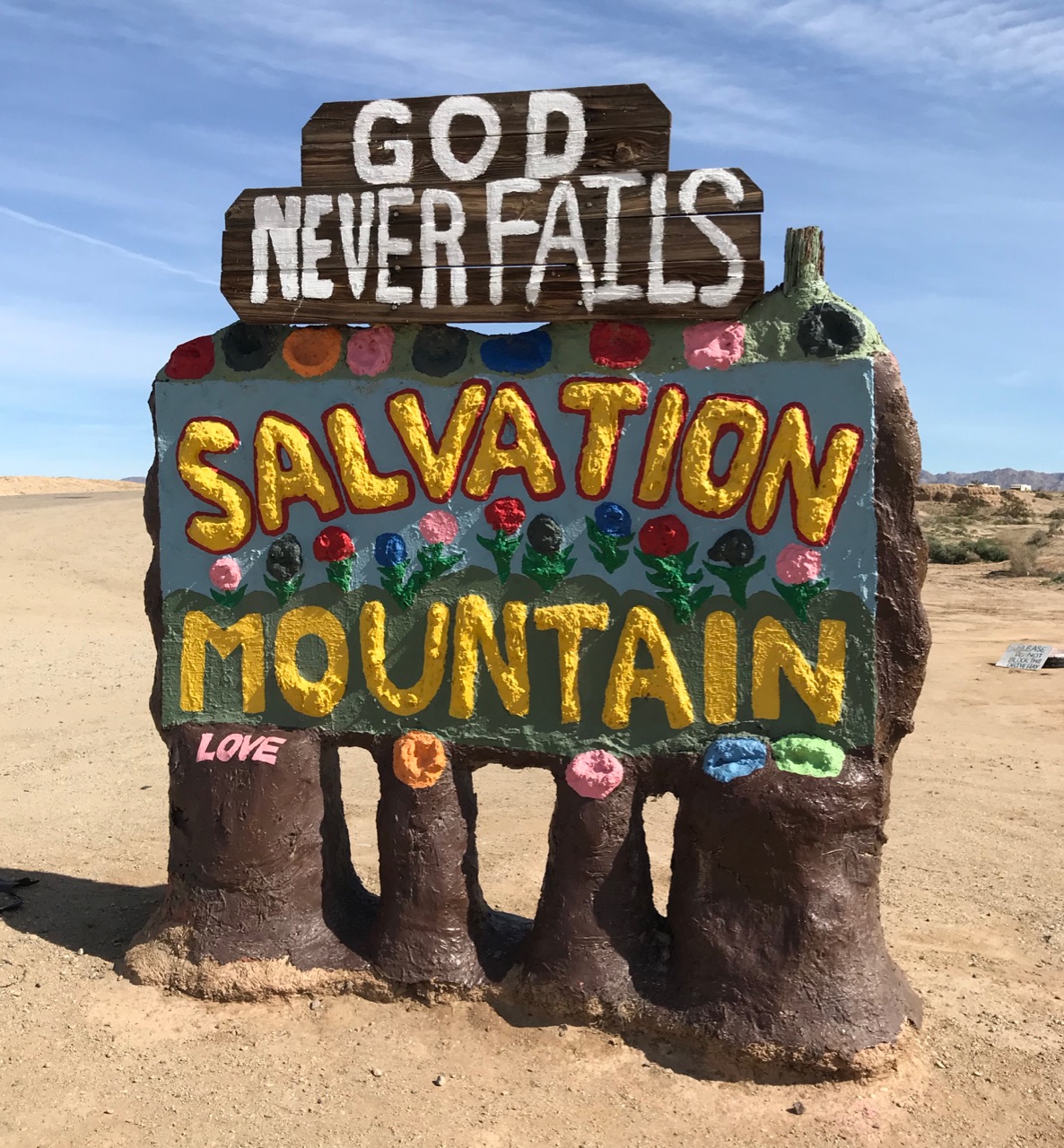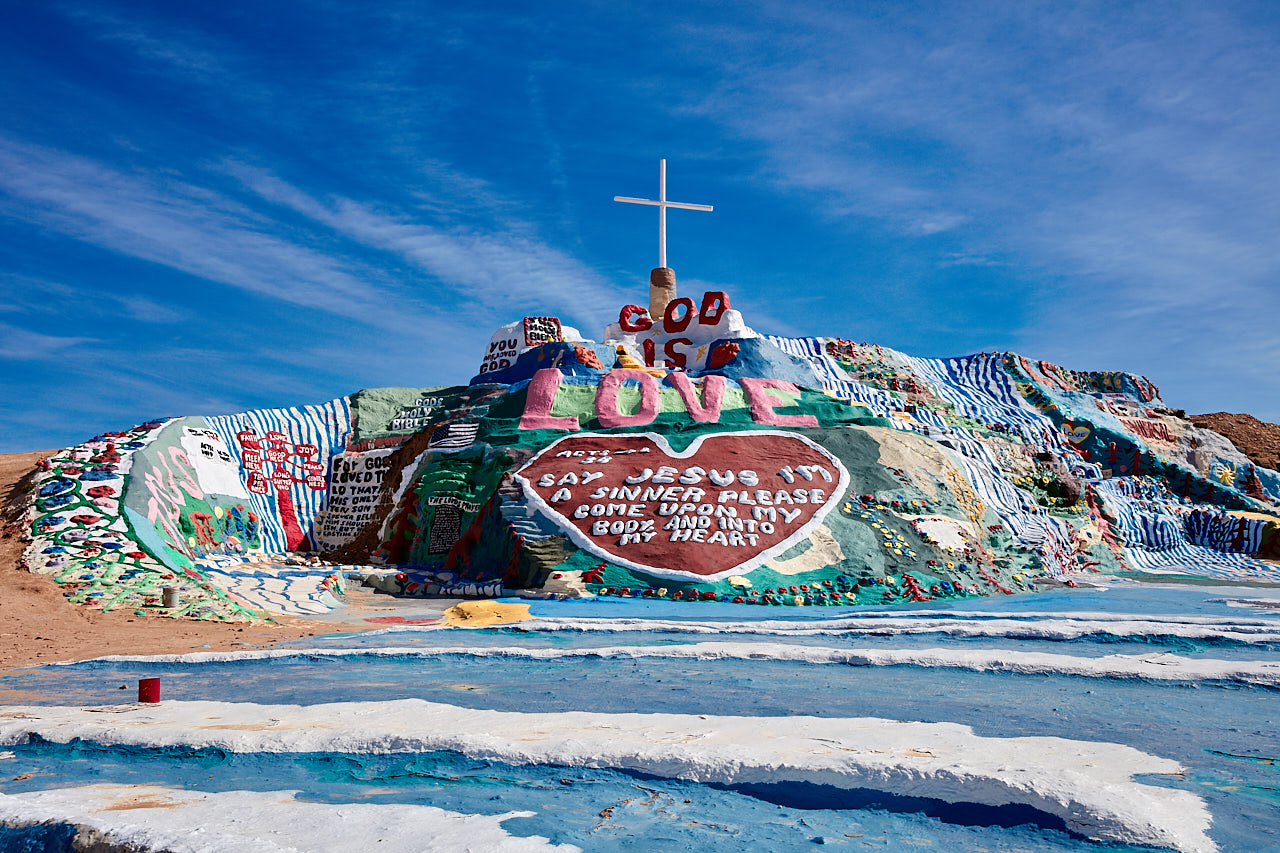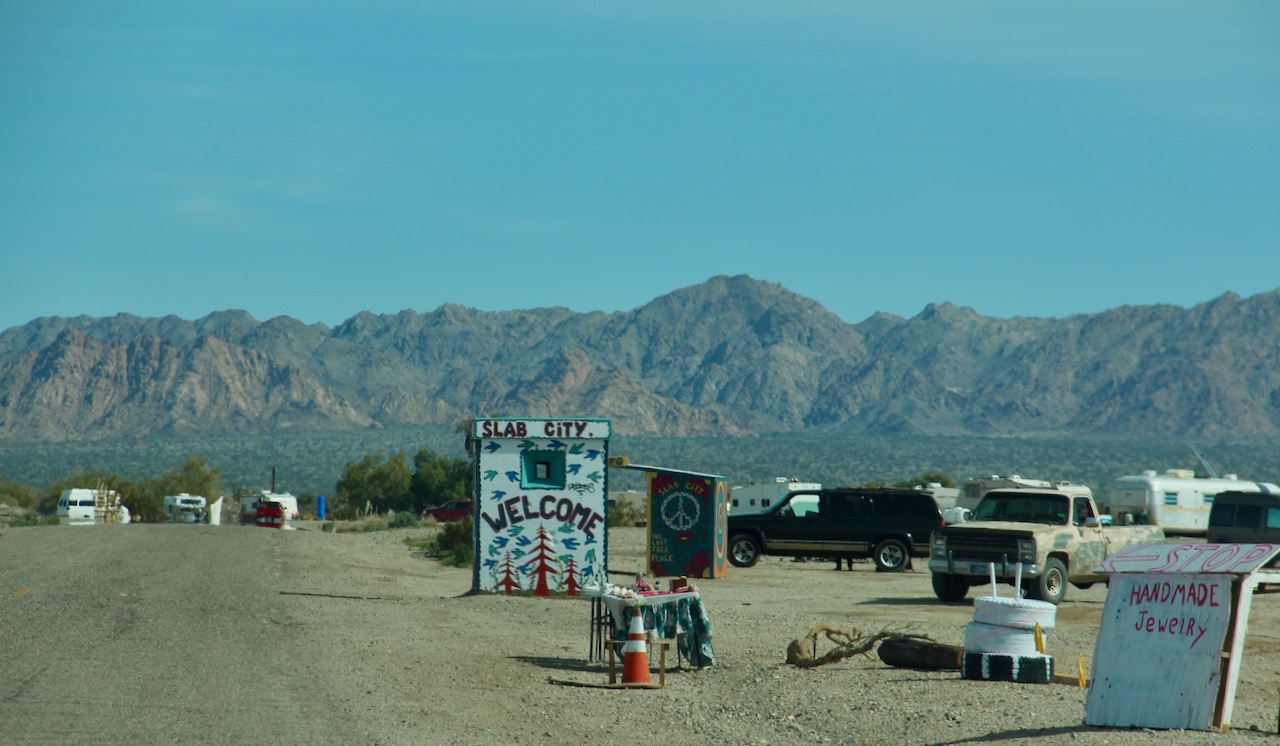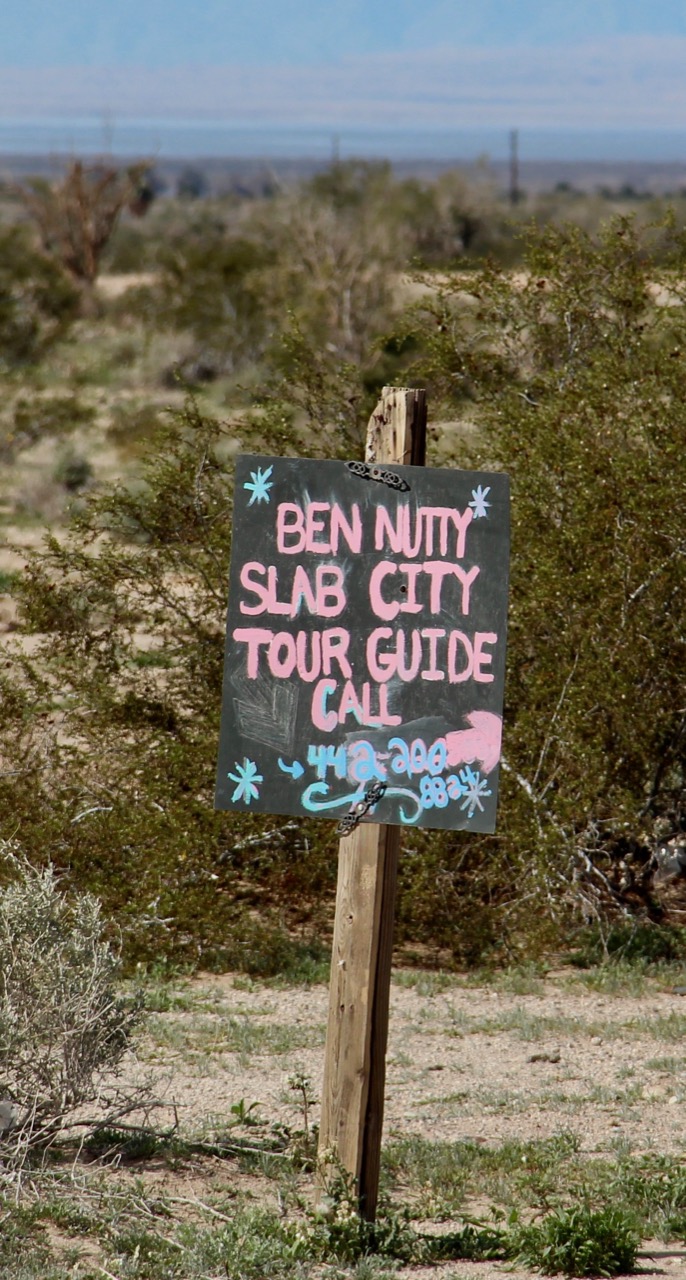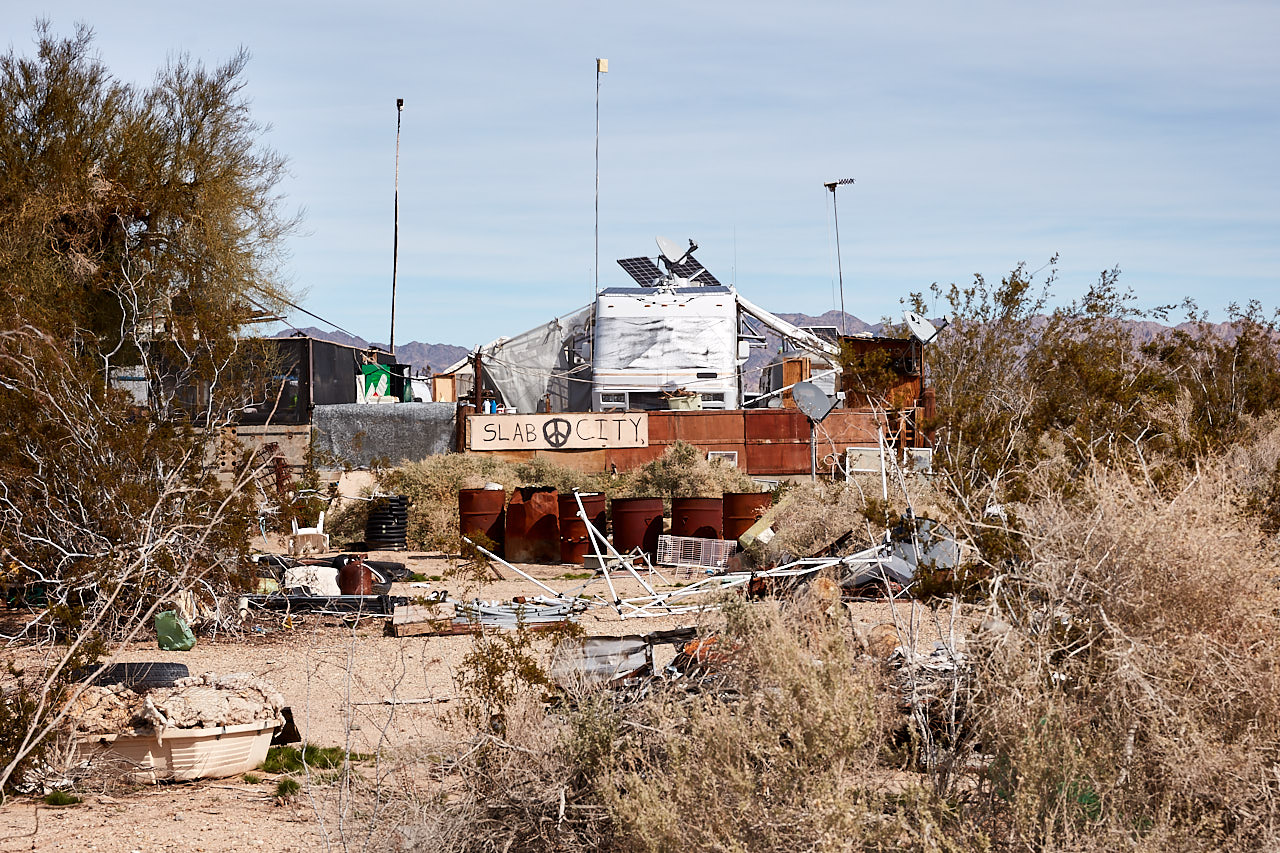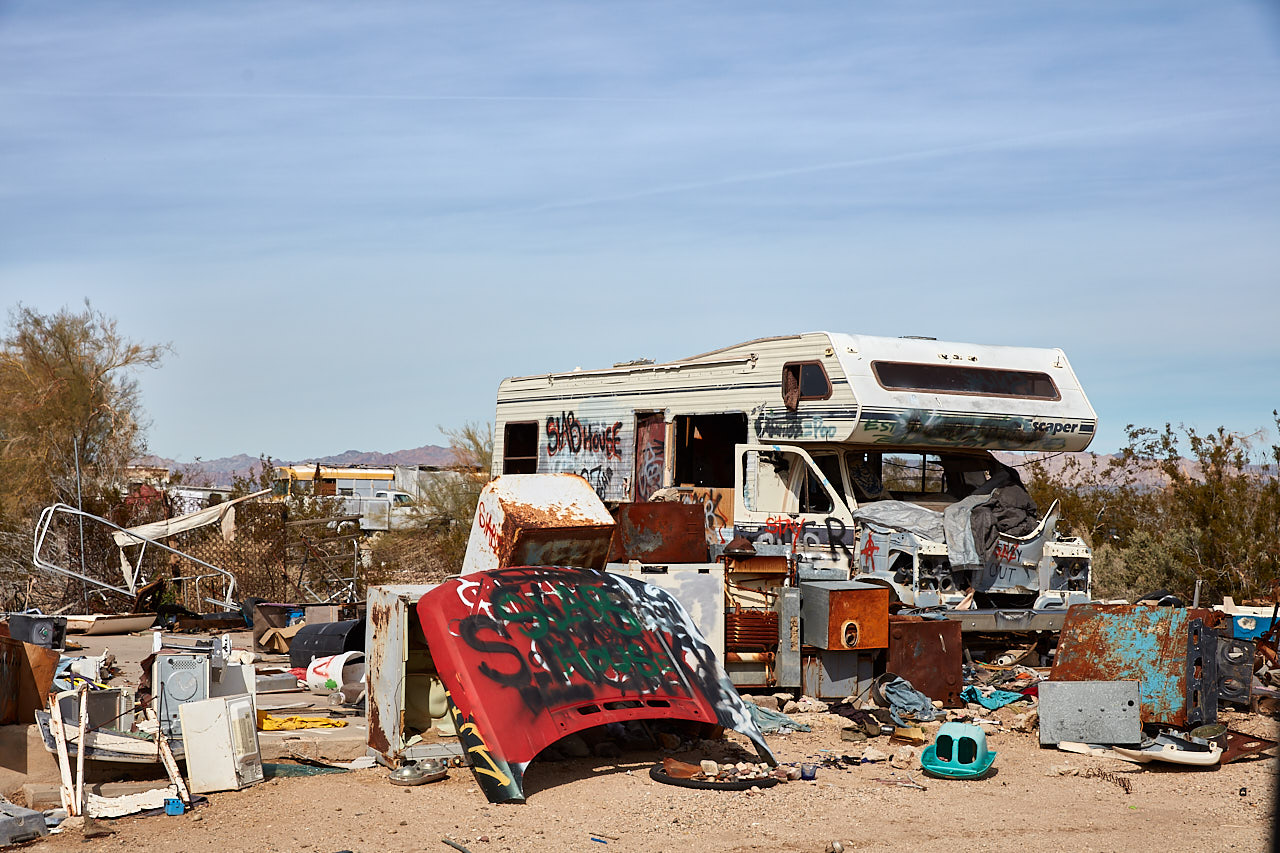 Coming to live off the grid in the middle of the desert is pretty cool, but I gotta say a lot of Slab City looks like an episode of Hoarders.
From Slab City it was about a 15 mile drive to Bombay Beach, a resort town in the 50's and 60's which was first flooded in the 70's and then abandoned by the shrinking Salton Sea leaving behind a salt-encrusted mess. Surprisingly quite a few people still live there and art installations made from debris are scattered around the town.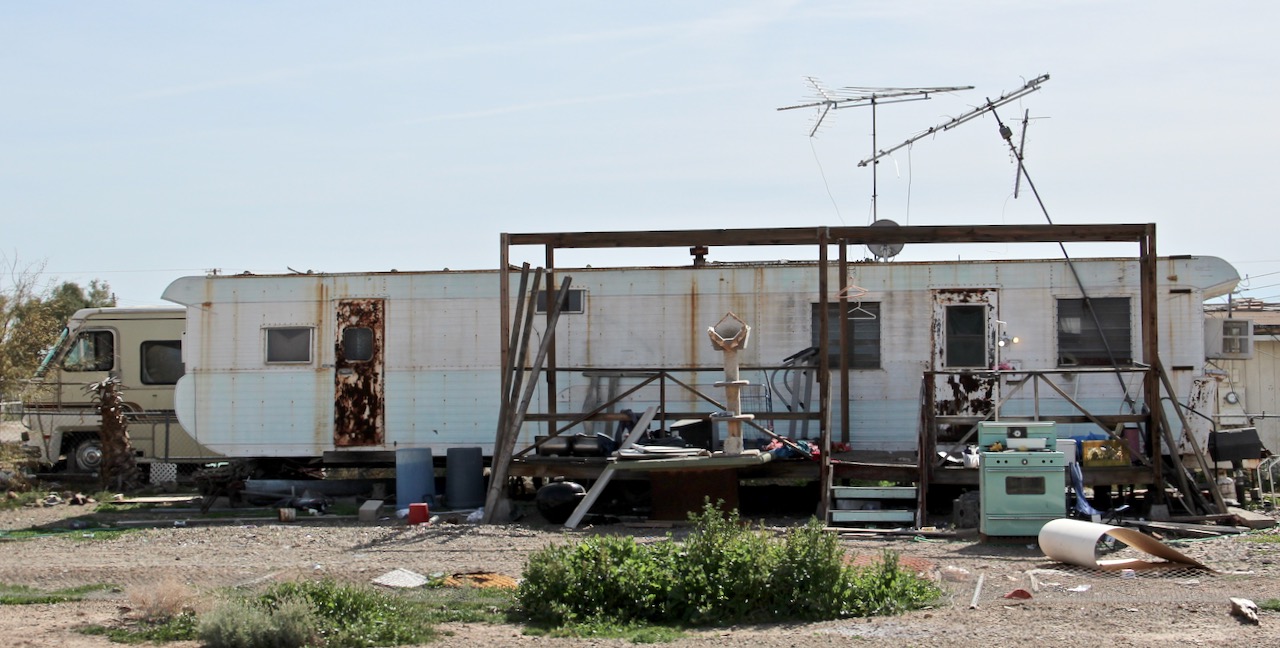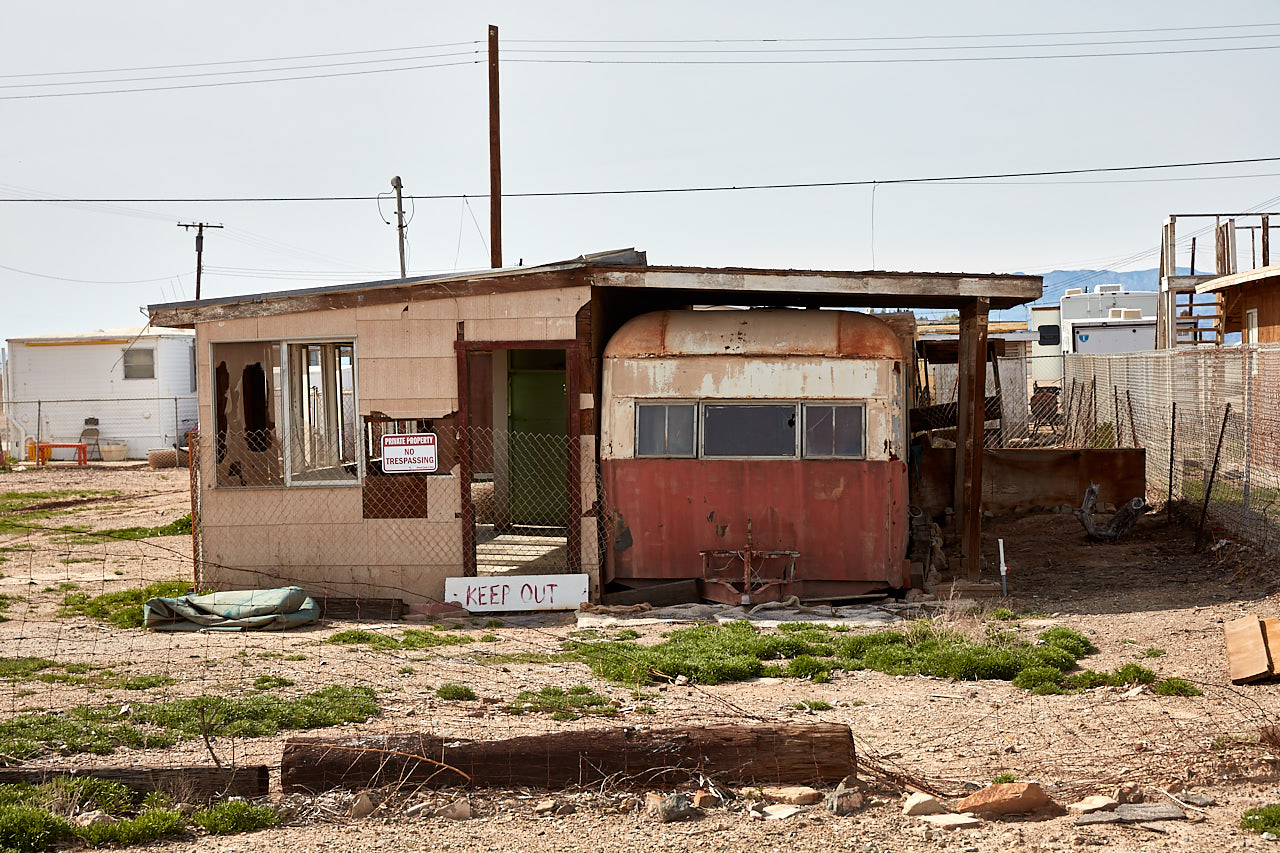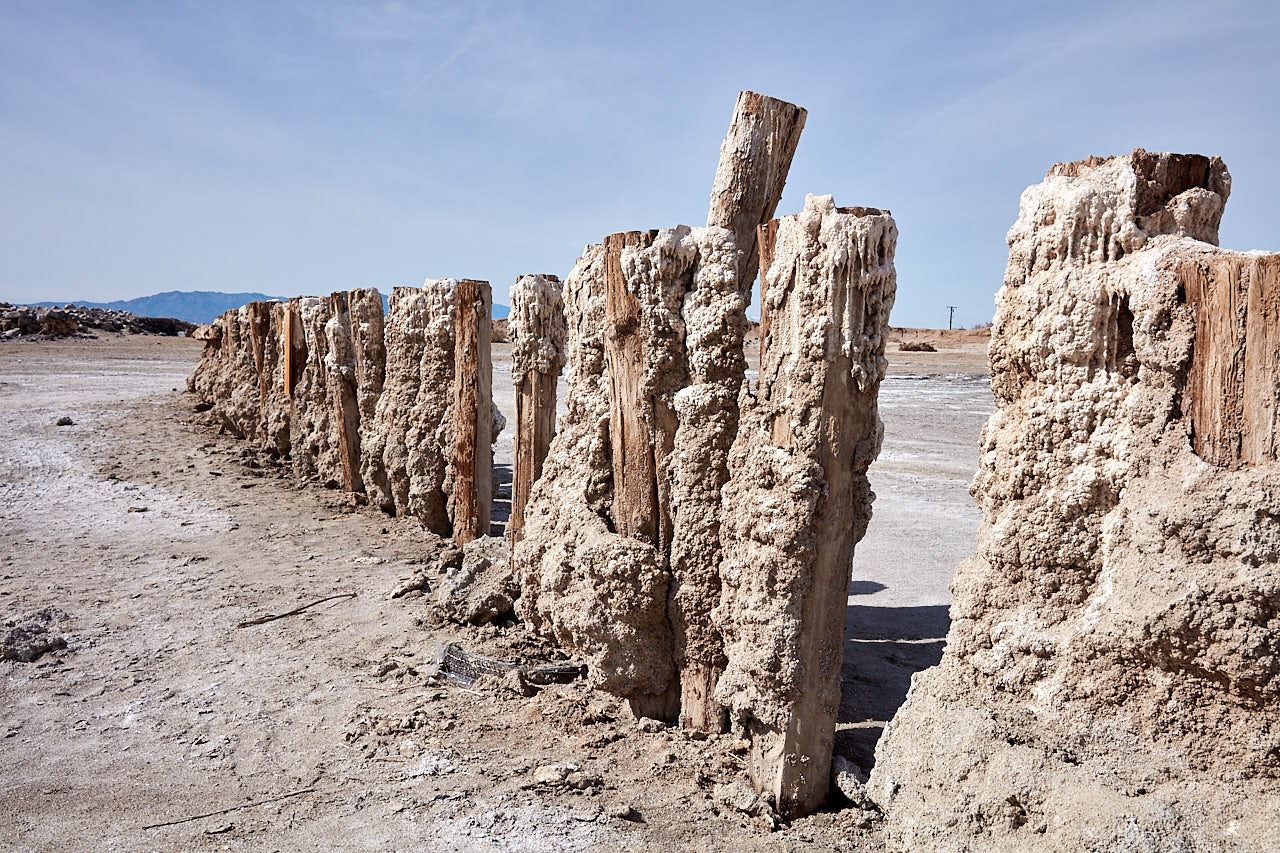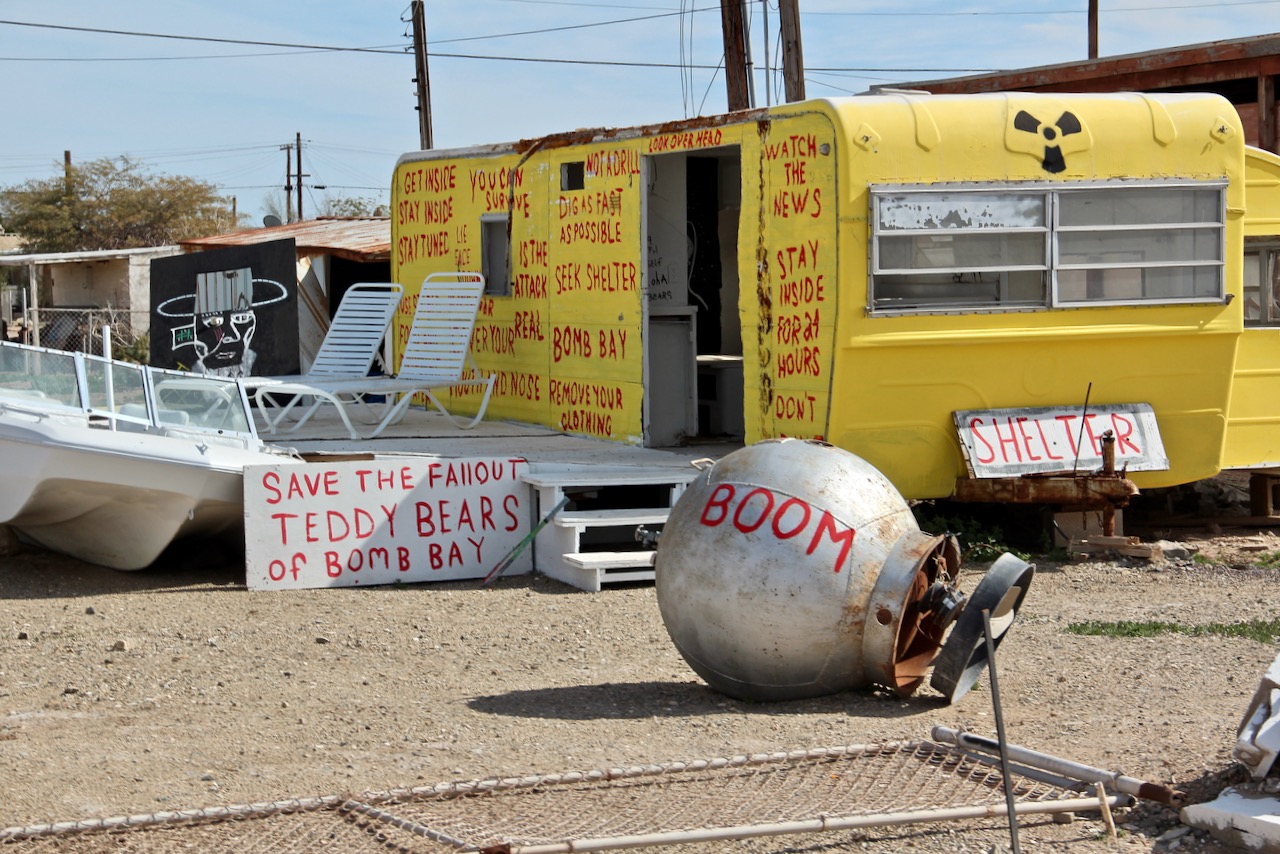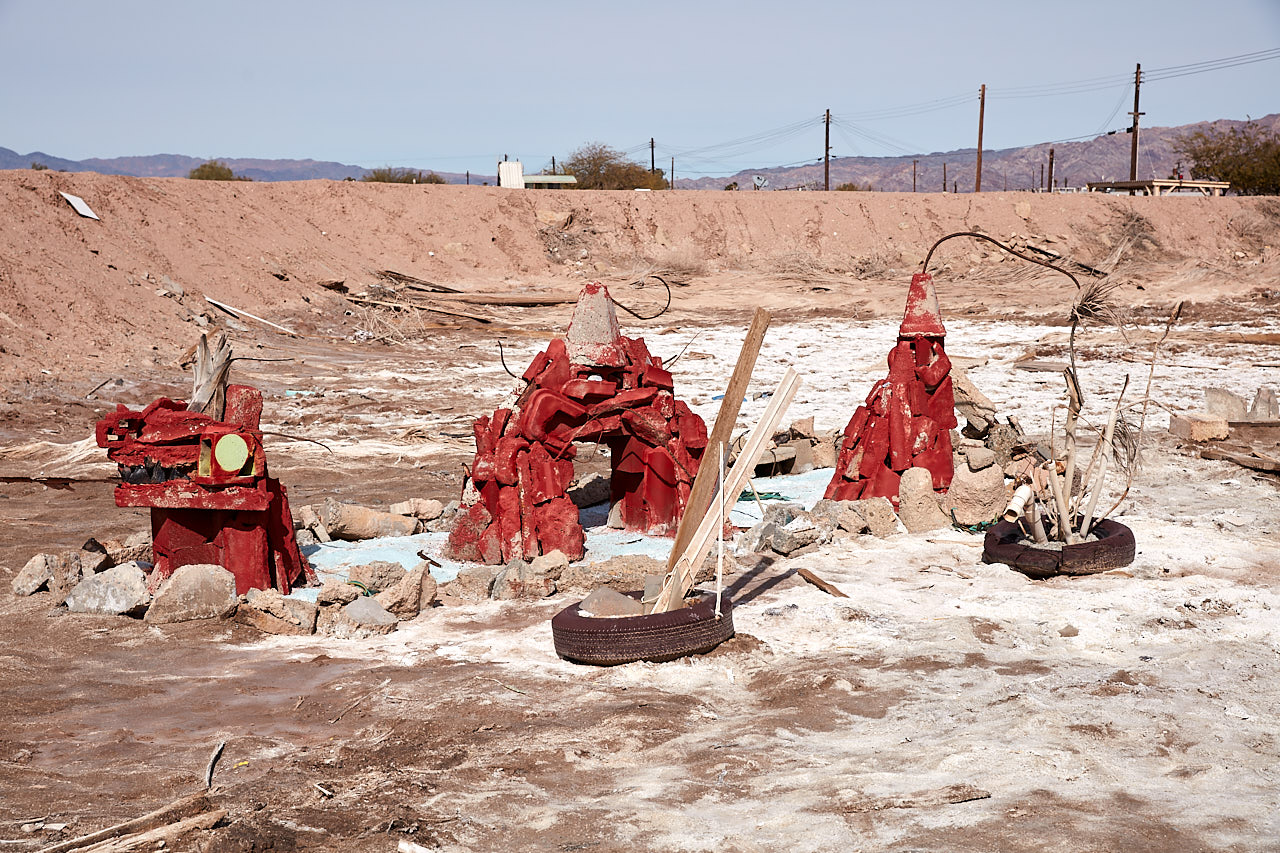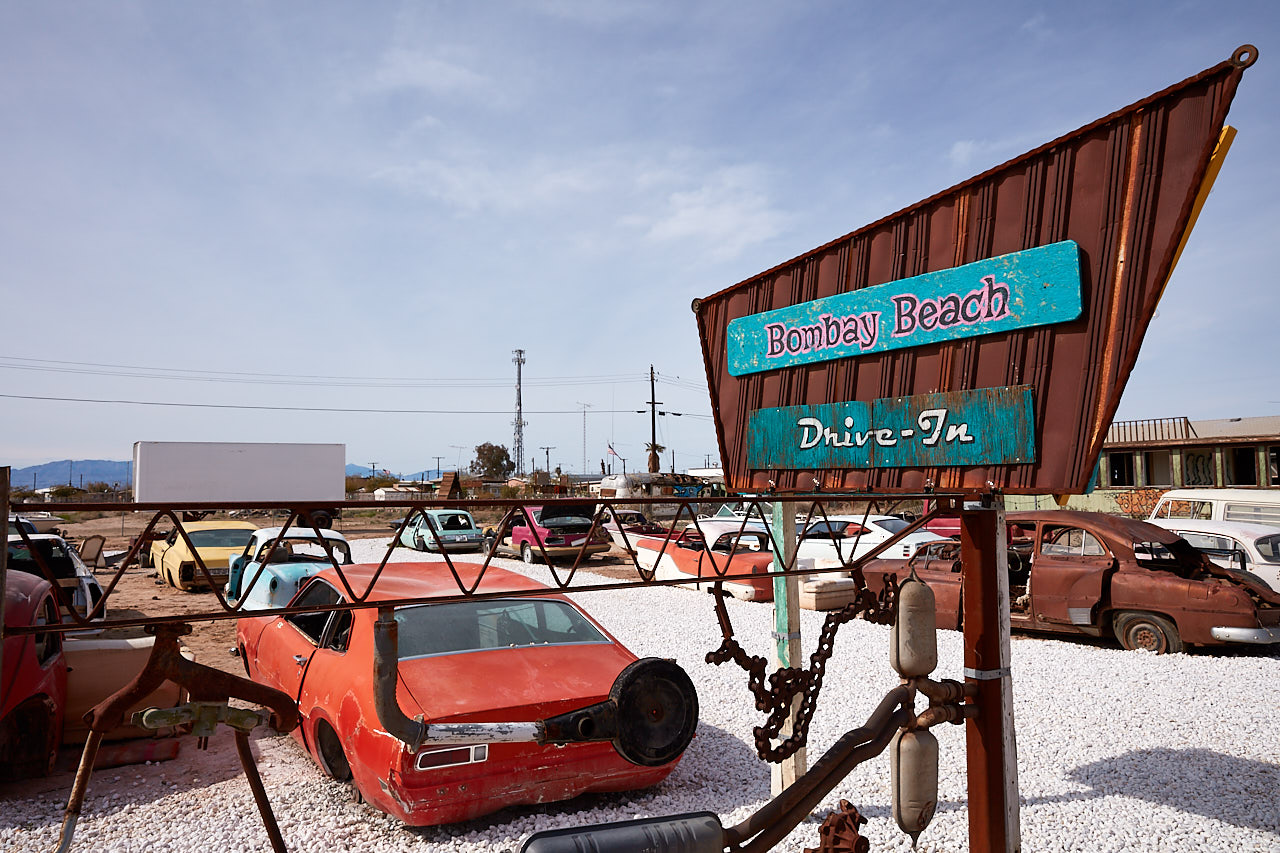 Yuma is home to the Yuma Territorial Prison, popularized in the movie "3:10 to Yuma." Now a historic state park, you can wander around and enjoy the miserable conditions.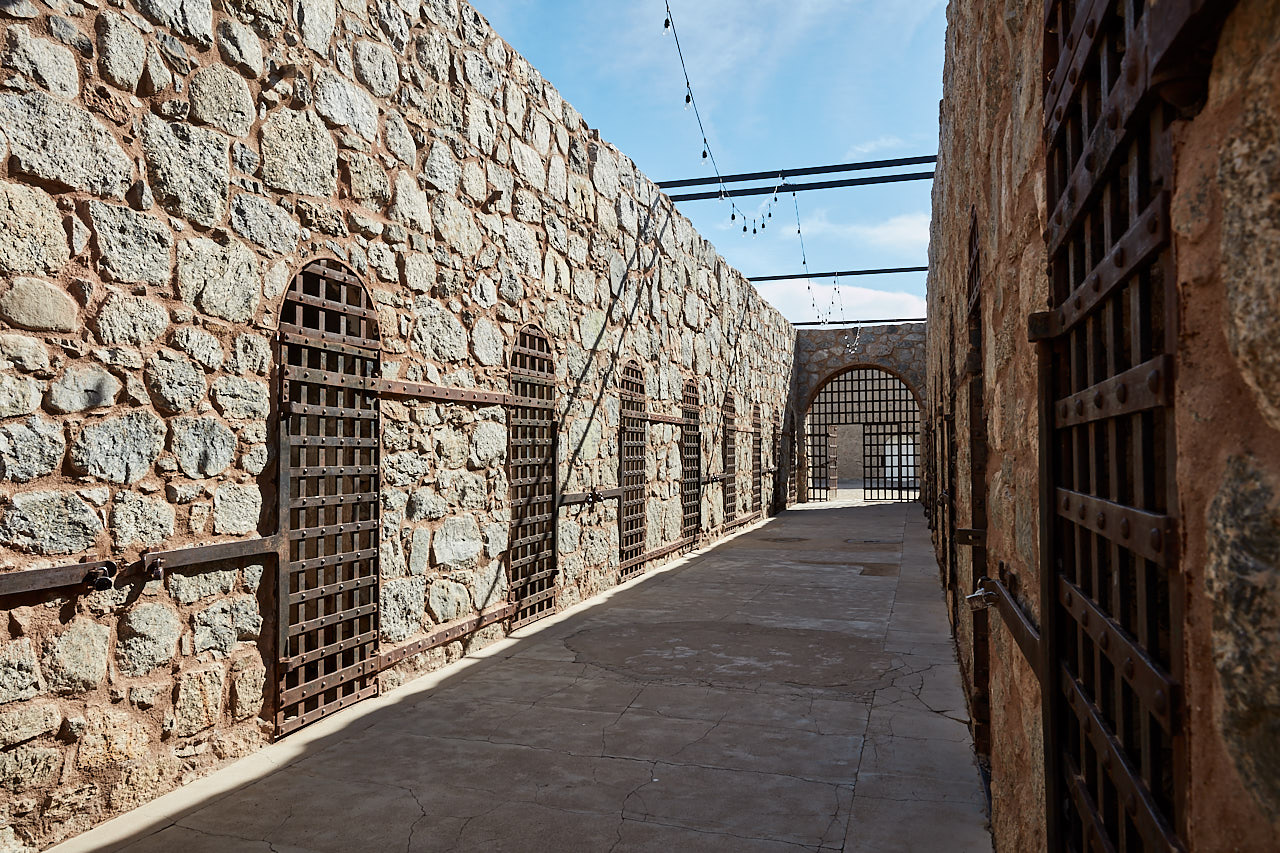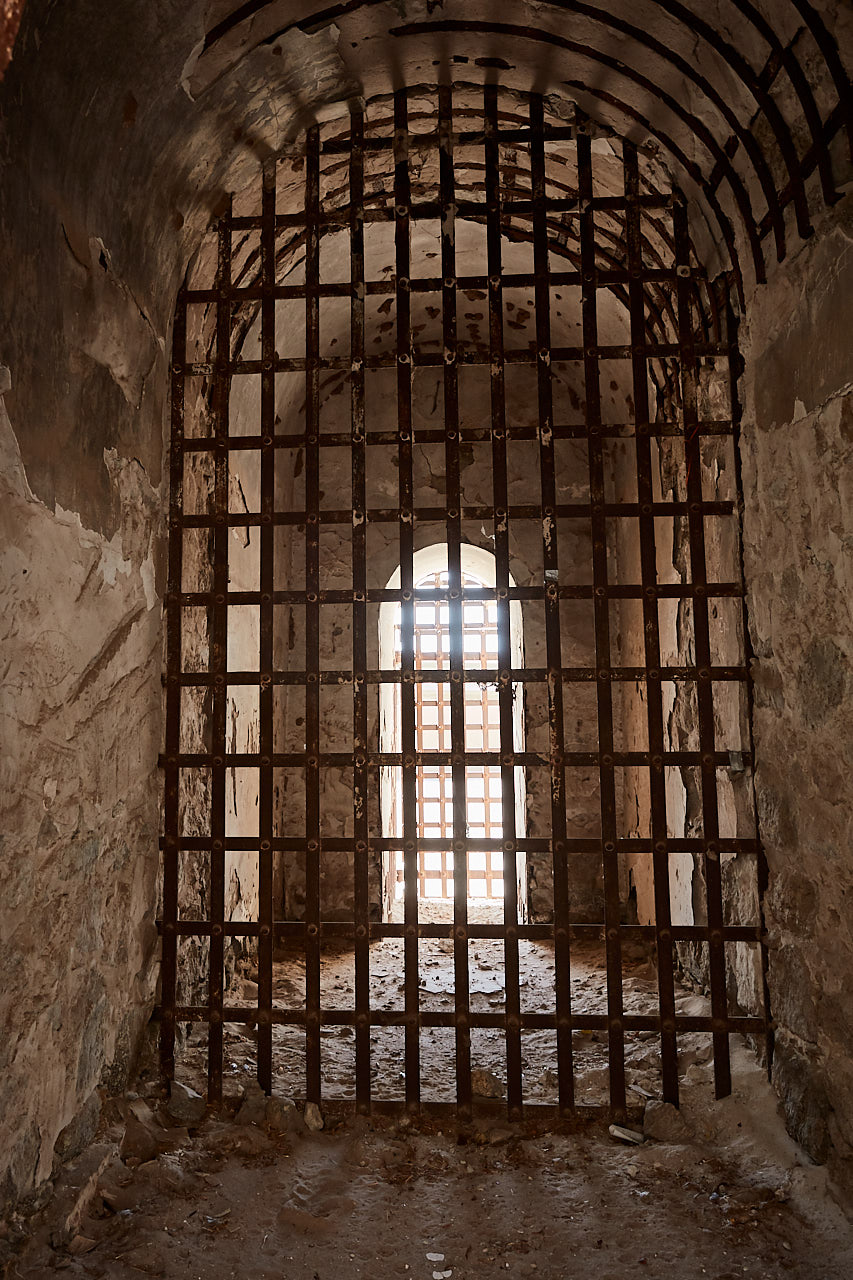 Jim decided he wanted to try his hand at gold prospecting but first we needed a shovel. Funny story here… we get to the checkout at the local Walmart to purchase said shovel and apparently Arizona doesn't just sell shovels to anyone! An associate had to verify that Jim was of age (the ripe old age of 16) before selling us this lethal digging device.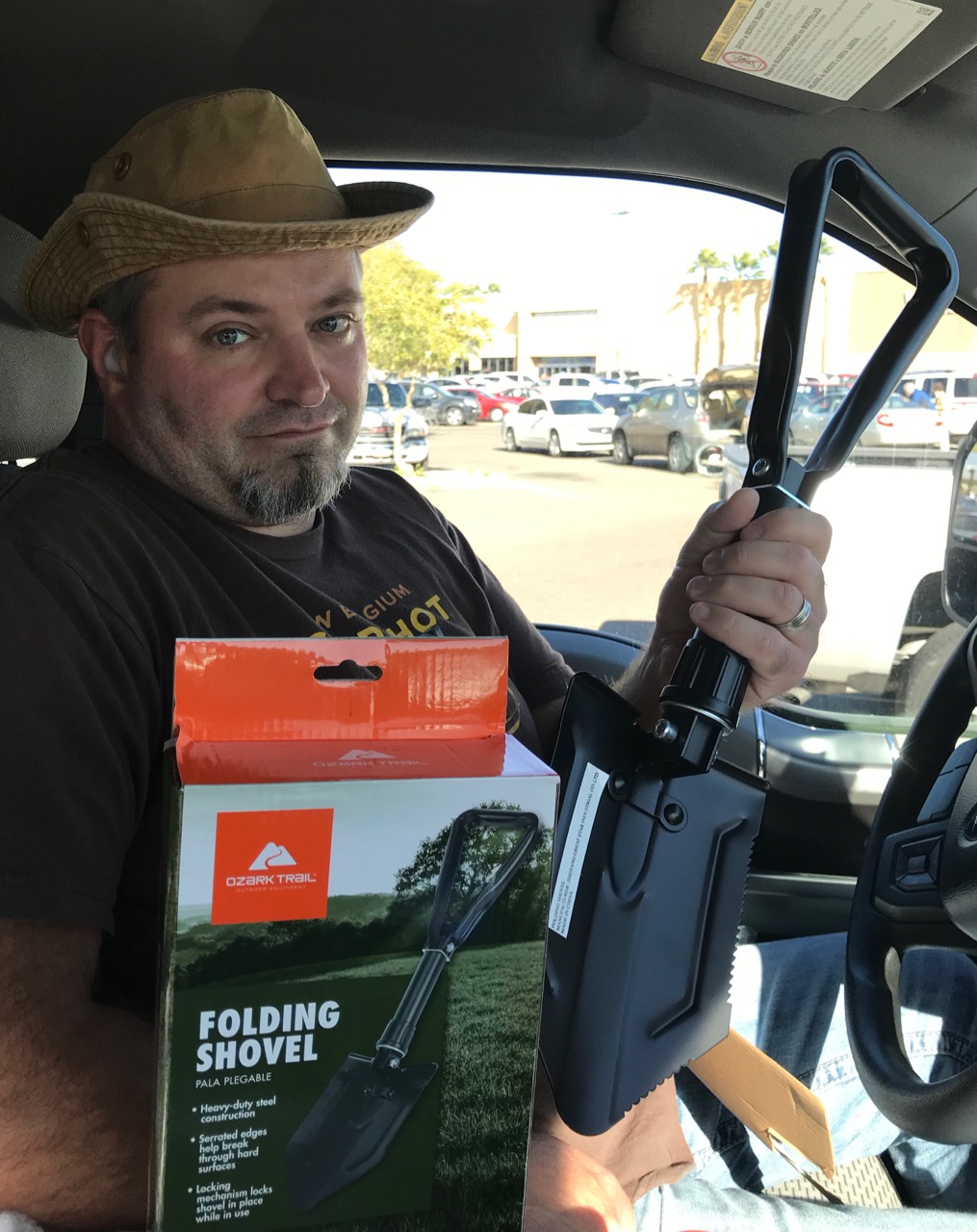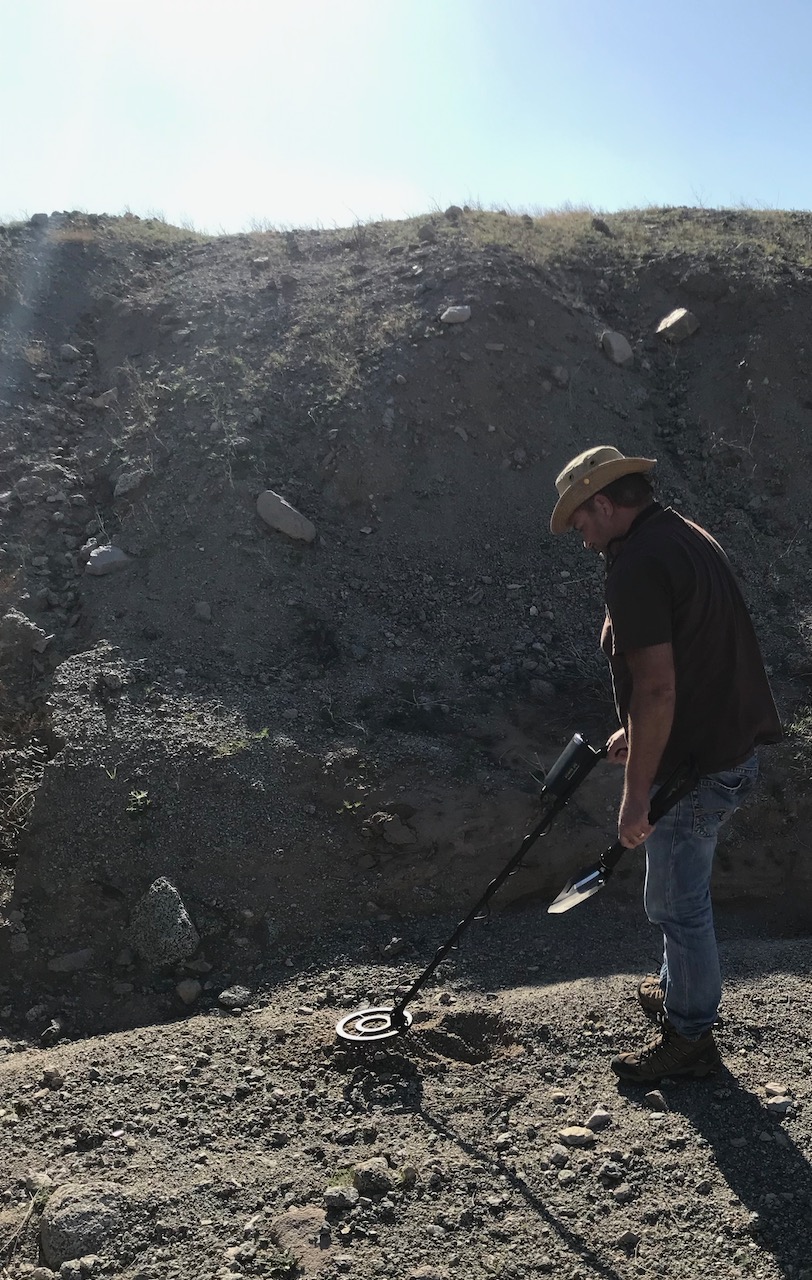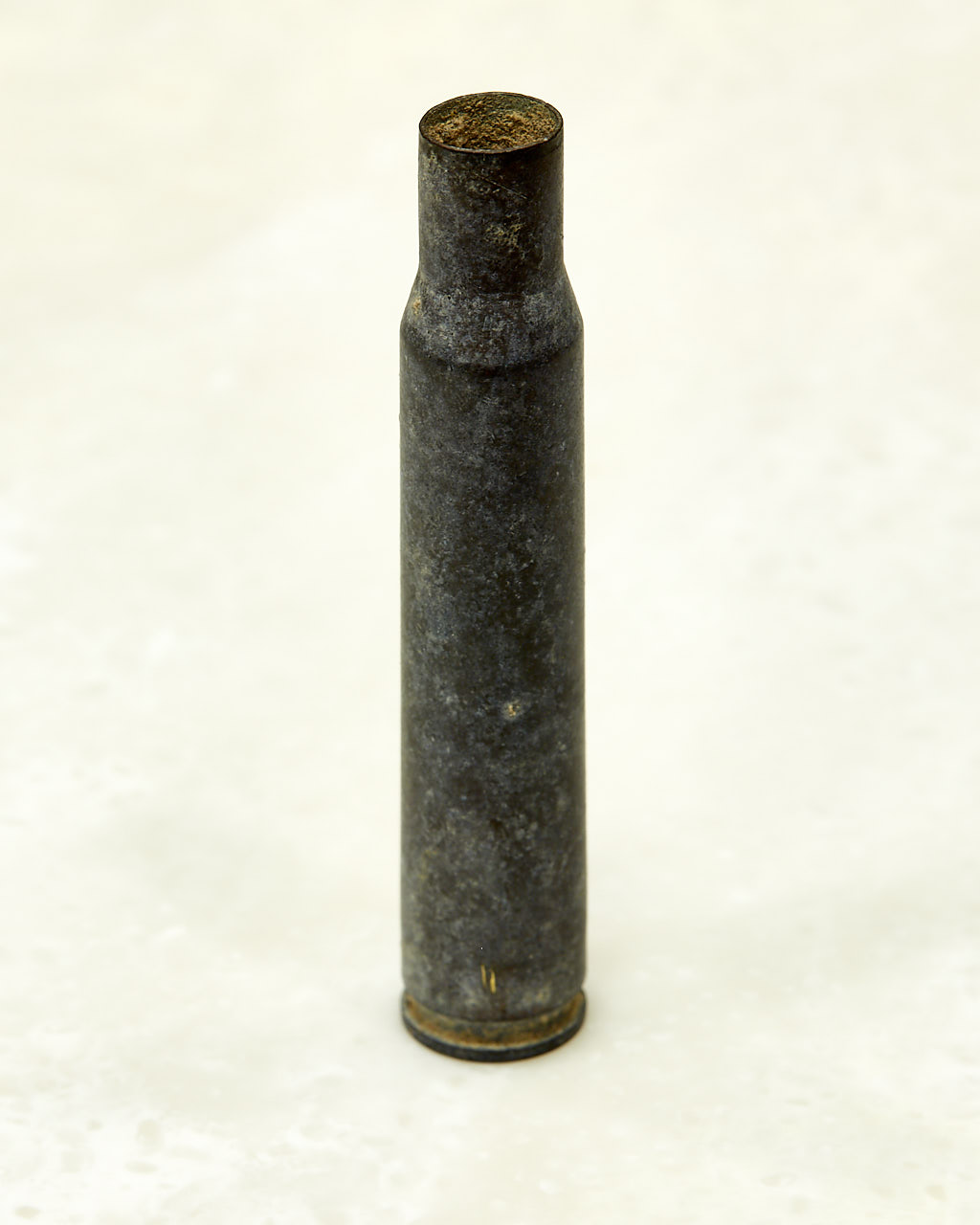 Other things to do in Yuma were a trip to a date farm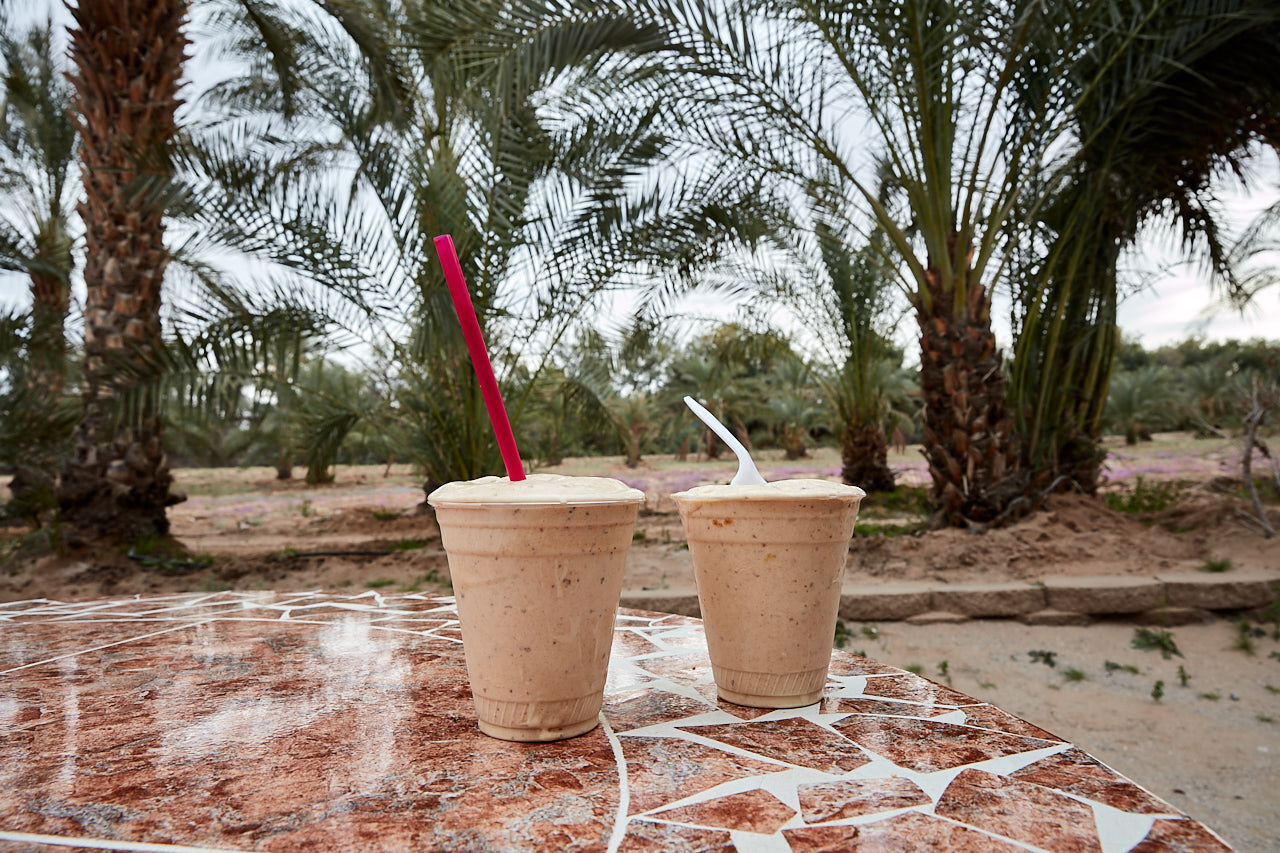 Go to the Rodeo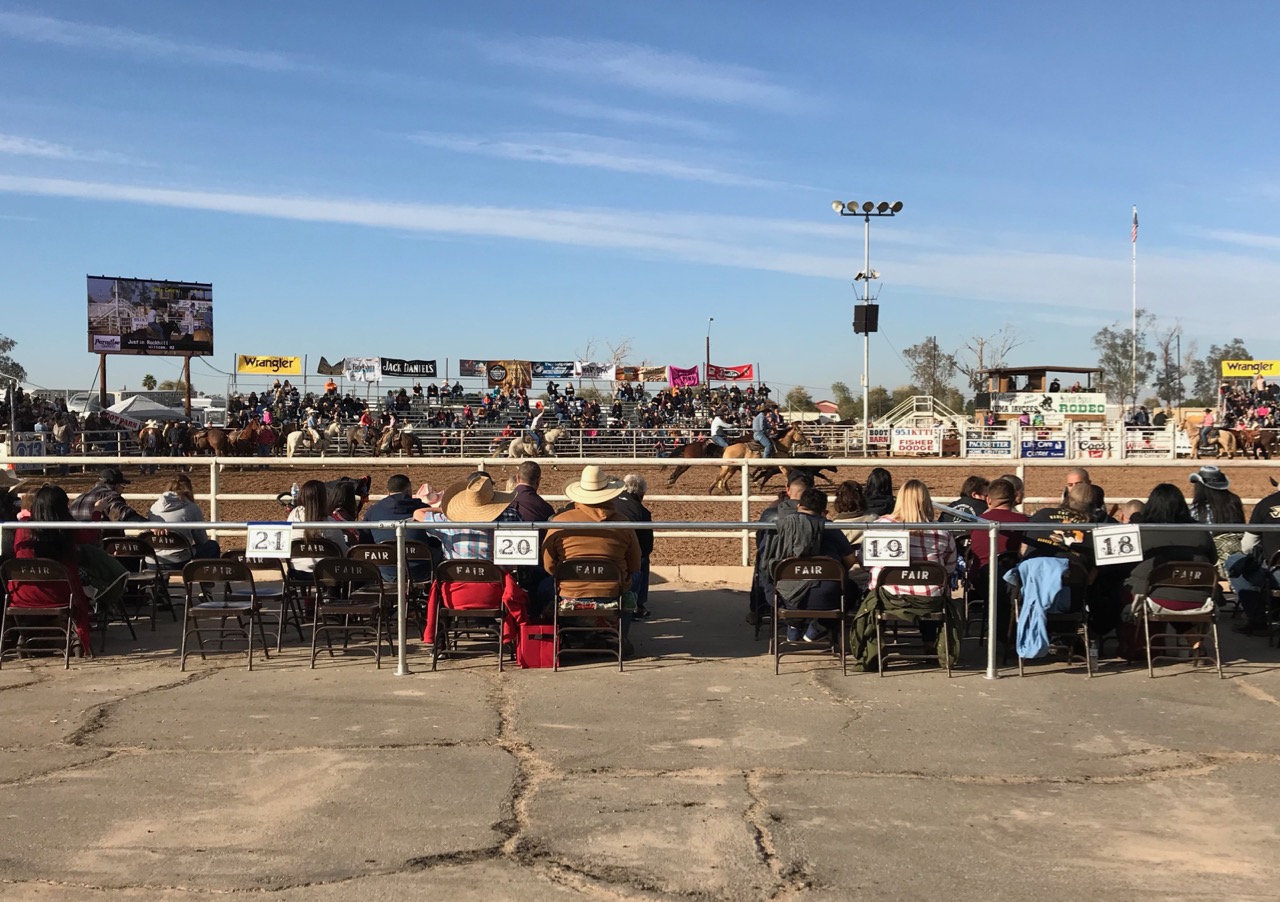 Explore the ruins of gold mining town Tumco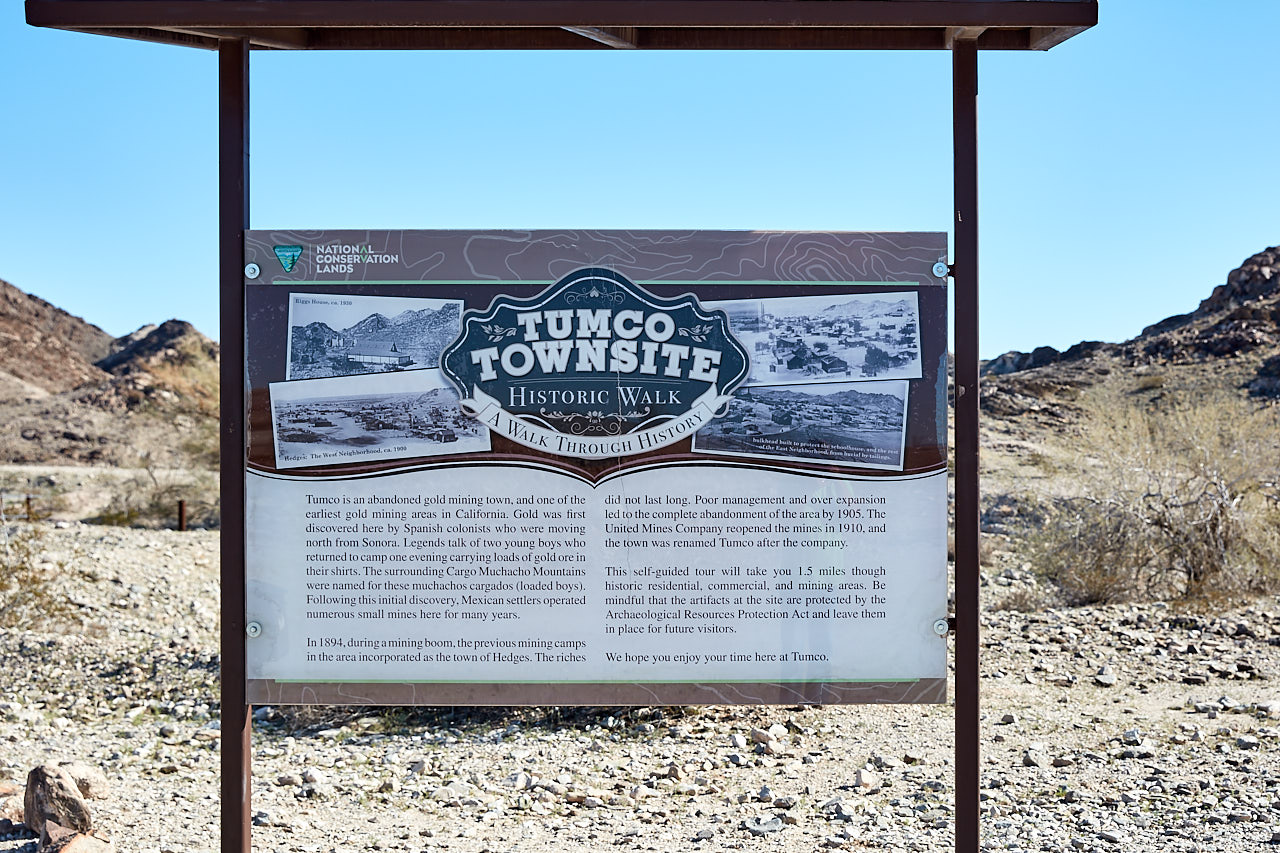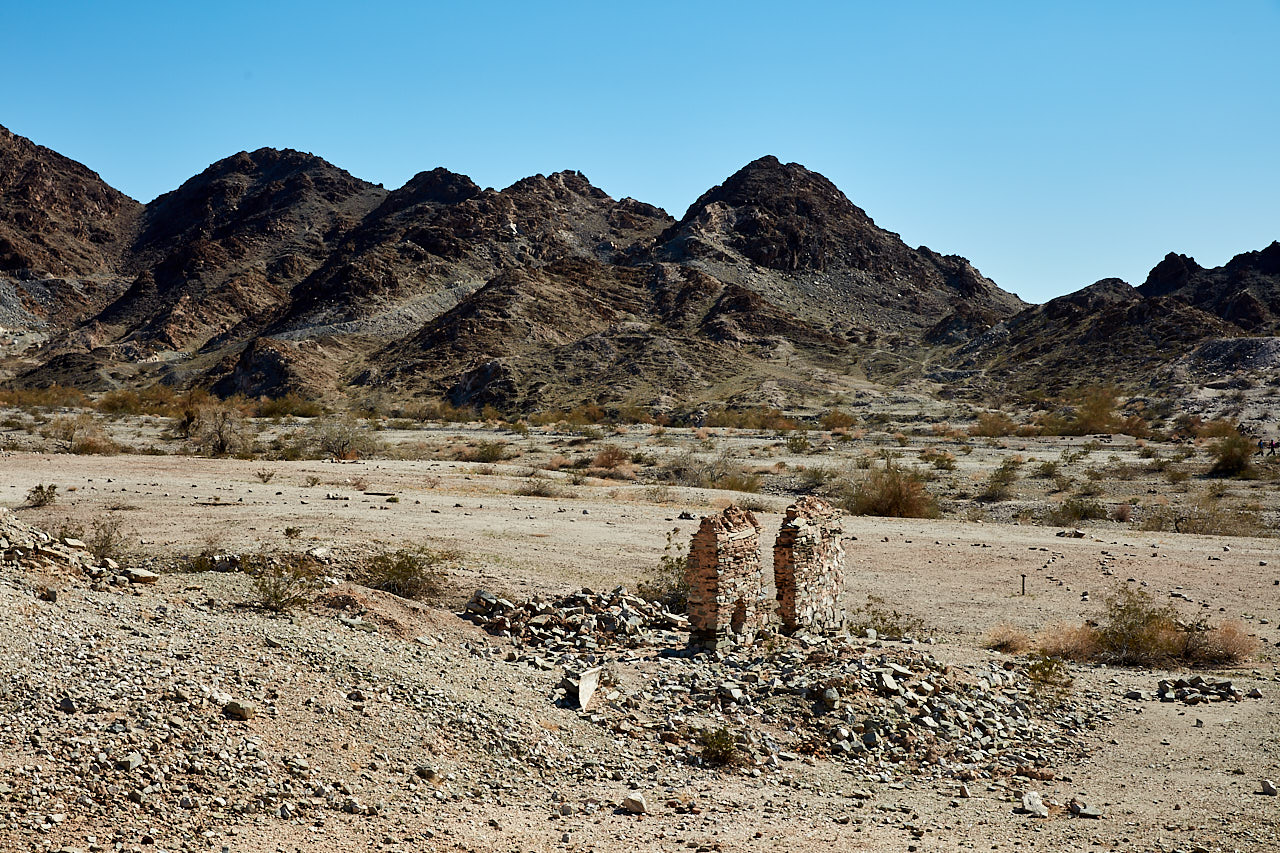 And visit the parks along the Colorado River