We stayed in Jacksonville, Florida for 3 months, not because we really liked the place, but because we were tired of struggling to find an affordable warm place to ride out the winter. Our site at Pecan Park RV Resort was fairly spacious, safe and the chance of seeing snow was fairly low so we felt it was a good place to camp out for awhile. Plus watching the planes taking off and landing at the nearby airport was pretty cool. Internet availability was ok but a little flaky, not due to signal strength but rather because all the cell towers in Jacksonville seem to be overloaded. 
As a bonus,  they had brand new washers and dryers with card readers that didn't require ginormous bags of quarters saving us from having to make numerous trips to a laundromat. Three months would give us enough time to plan out our future travels and get some income generating activities lined up. Well I don't know what happened to that but anyway, on to all about Jacksonville…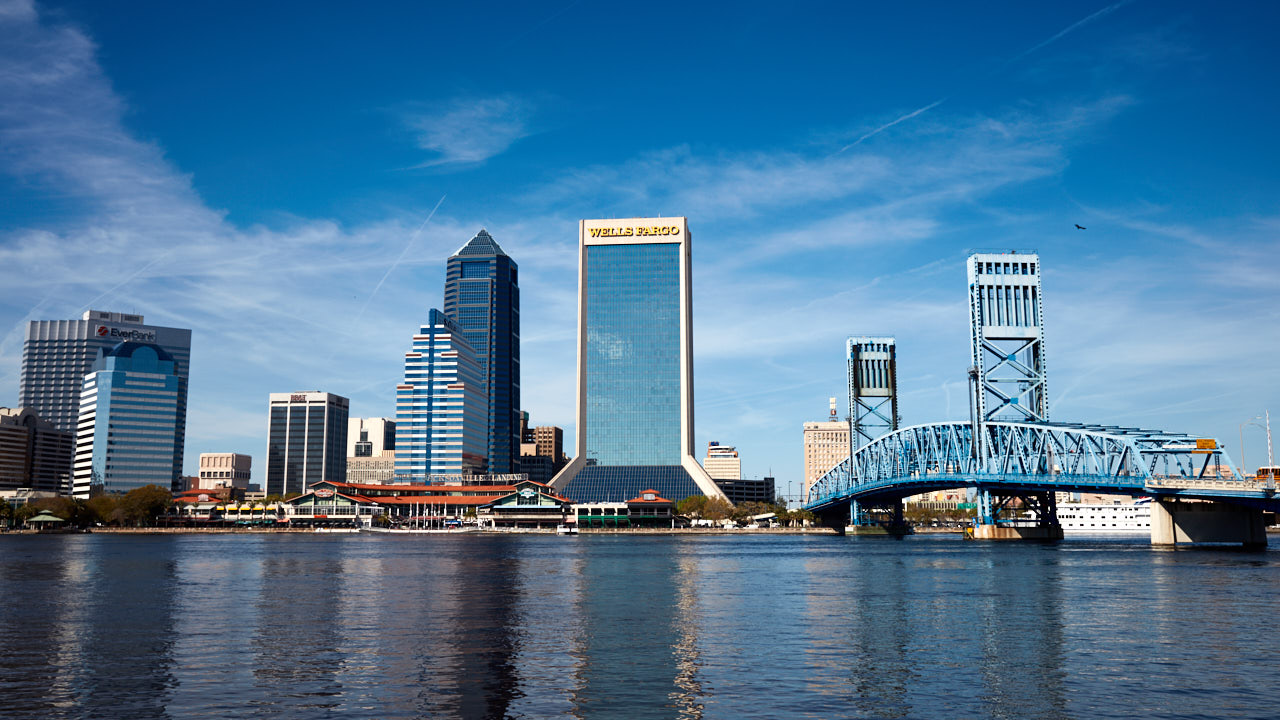 Jacksonville proudly claims to be the largest city in the continental United States by land area at around 850 square miles. I'm not so sure that's something to be proud of as there is a lot of empty space and it takes forever to get anywhere. From the RV park we were staying at to one of the breweries we visited, Veterans United, the distance was 27 miles which took at least an hour of driving. And both are in the city limits of Jacksonville. That's not a trip across town for a beer or two, that's a day trip. In fact other than the 5 minute jaunt to Walmart going anywhere required at least a 1/2 hour drive. Just because you're in Jacksonville doesn't mean you're near things in Jacksonville. It just makes more sense to consider the neighborhood names as as individual cities. So from our place in Pecan Park, (a.k.a. North Boondocksville), would you like to spend a day traveling to Riverside (Brewery Town) or Southside (Ikealand)?
Anyway enough complaining about travel times, Jacksonville has quite a thriving brewery scene. I counted at least 15 in Jacksonville and a couple more in the nearby beach towns of Atlantic Beach and Jacksonville Beach, so many that our plan of visiting breweries on Fridays meant we weren't able to visit all of them.
One of our first visits was to Intuition Ale Works near the football stadium where the air smells like coffee thanks to the Maxwell House factory just up the road.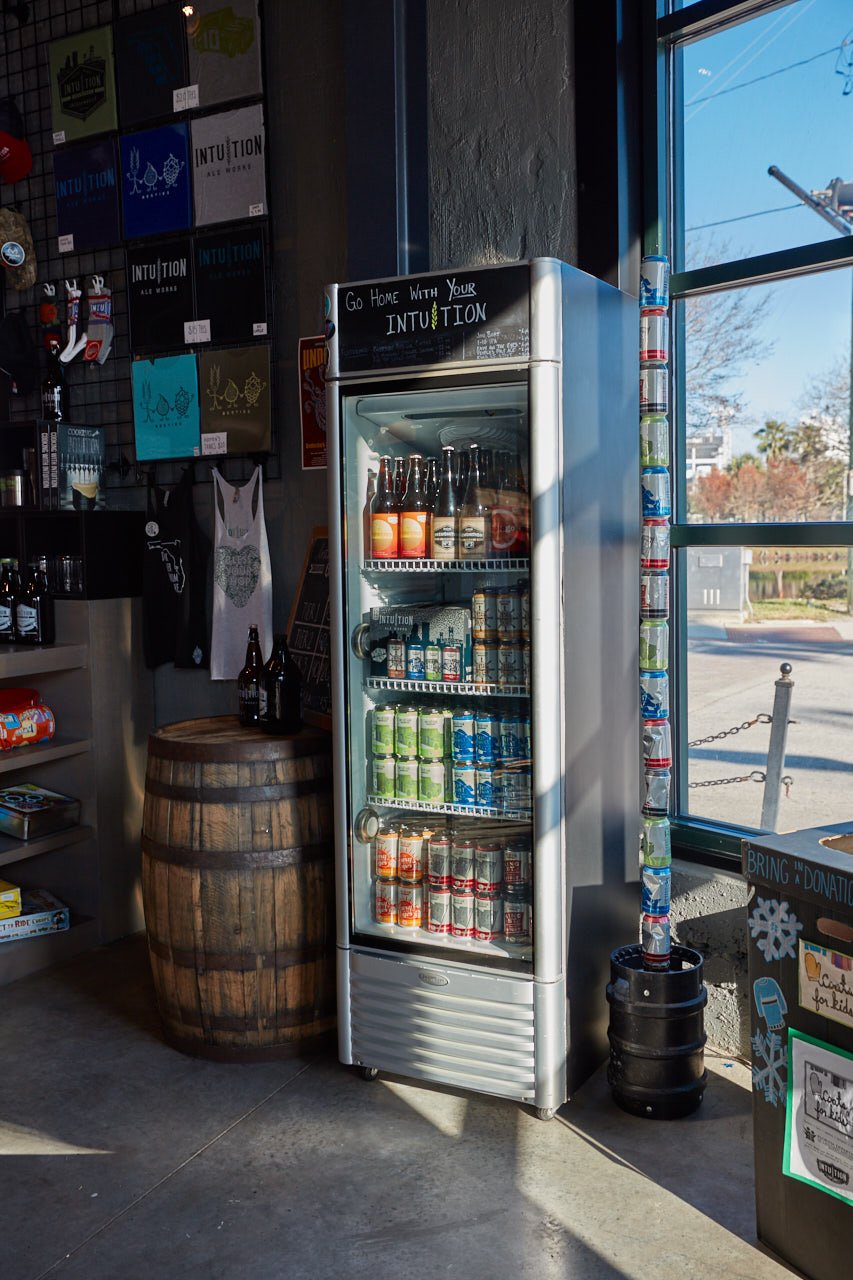 Bold City is a popular one with 2 locations, the production facility and a downtown restaurant. Us being sticklers for authenticity we went to the production tap room where we found a food vendor, La Bodega Original that made the best Cuban sandwiches I've ever had. That started a trend of trying Cuban sandwiches at other places but so far none have matched La Bodega. Midland Brewing Company in Michigan has a pretty good one though.
Pinglehead Brewing Company is hidden inside a pizza joint called, surprisingly enough, Brewer's Pizza. Good pizza and beer, what else do you need?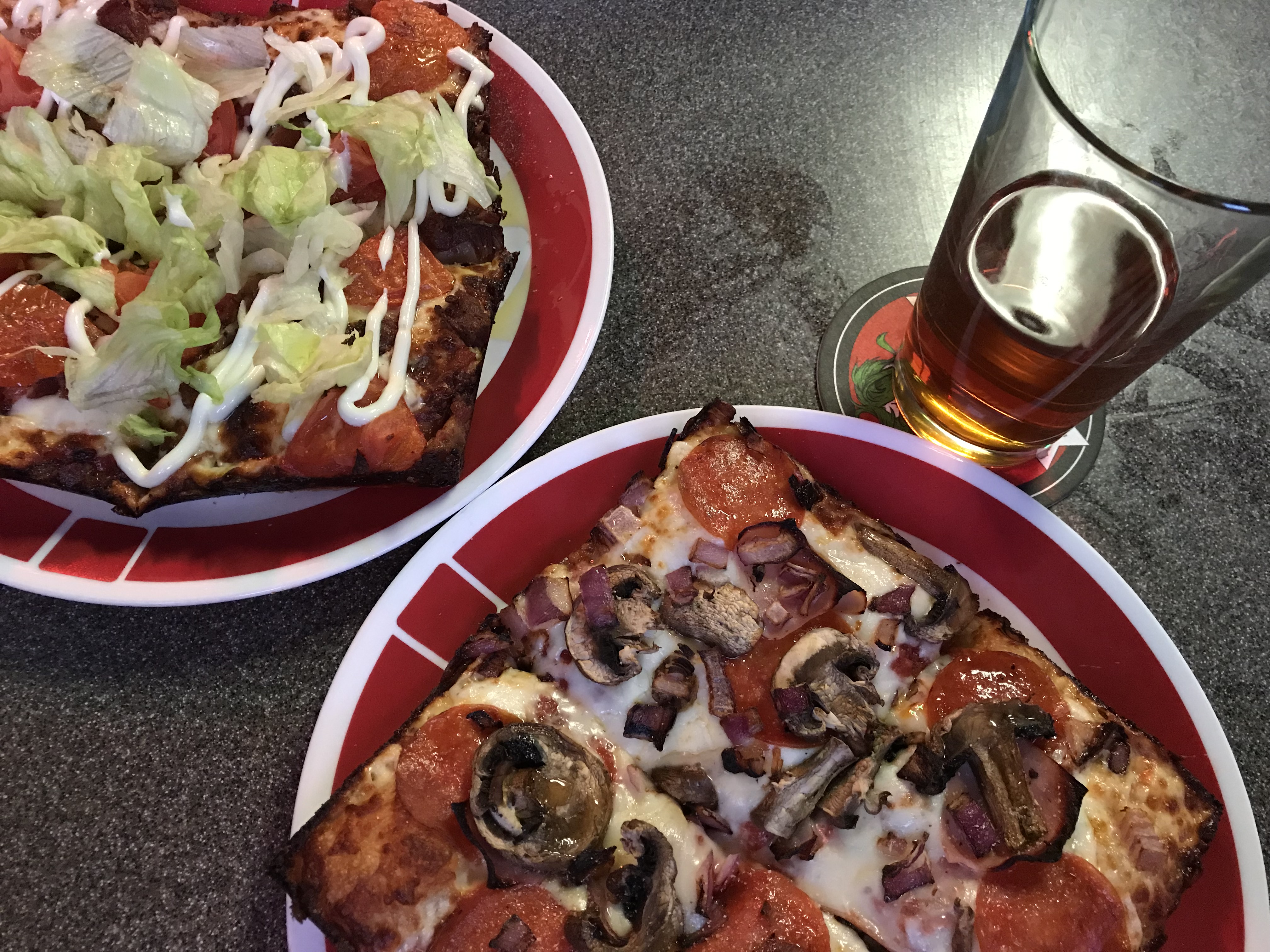 You may have noticed that I'm mostly talking about food here, what about the beers, you say? Well, it's not that we had any bad beers, but let's just say Michigan breweries are well ahead of Jacksonville when it comes to variety and noteworthy beers. An exception to that was Aardwolf Brewing. I don't know what an Aardwolf is, I guess half aardvark and half wolf, but I do know that it's not afraid to try a lot of different things with its beer. Rum barrel aged imperial milk stout? Yes please! I was also not much of a fan of sour beers until I went here. Aardwolf is in a converted ice house and has a great tap room.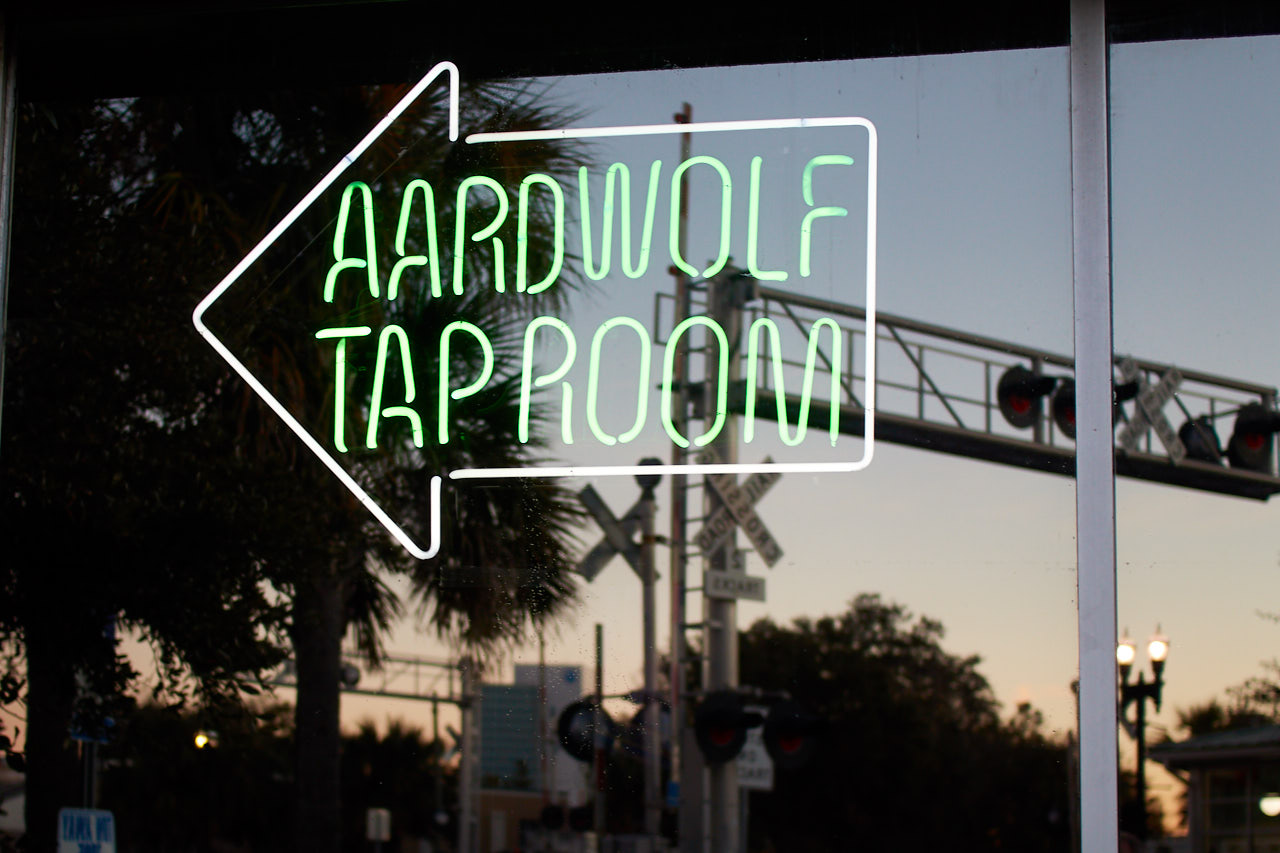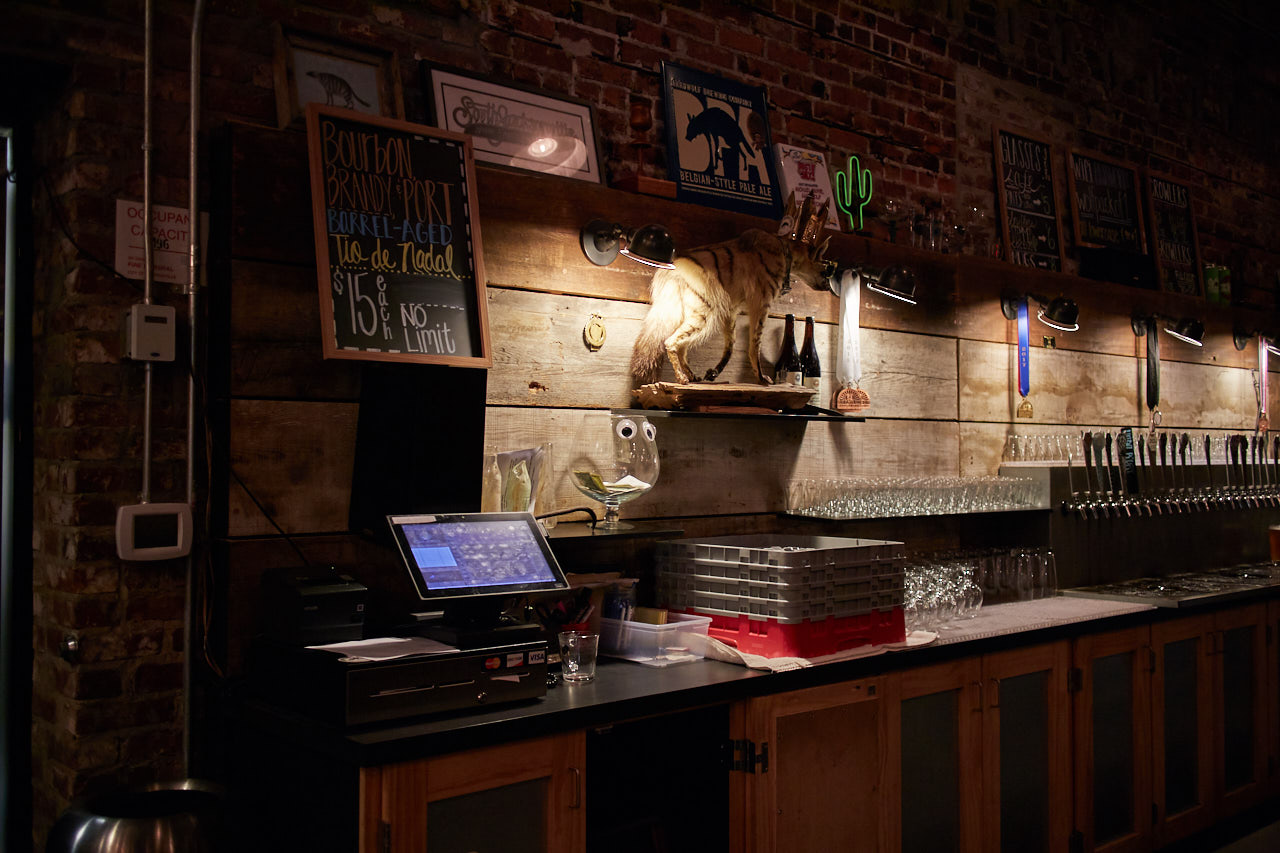 The locals say that Southern Swells Brewing has really good beer. I wouldn't know. When we first went in the first thing I saw was a dog. Awesome! A dog friendly brewery! A few people had kids there but with us being from West Michigan where people are notorious for bringing babies into bars we usually just groan and sit far away. So we went in and got a flight and a table, only then did we realize the true extent of the child infestation. Kids were running amuck with no supervision, making messes everywhere and harassing the wait staff. The dogs that were in there looked terrified of the little brats. I didn't really taste any of the beers, I just drank them down as fast as I could and we got the hell out of there. Was it a brewery or a child care center? I don't know, and I'm not going back to find out.
Amelia Island and Fernandina Beach
About 20 miles to the northeast of Jacksonville lies Amelia Island, a barrier island with a long history of civilization and British, French, and Spanish bickering. With miles of beaches along highway A1-A and Fort Clinch State park and the quaint town of Fernandina Beach we liked this place a lot more than the sprawl of Jacksonville. Fernandina Beach, while somewhat touristy, has numerous restaurants and art galleries and a very walkable historic downtown making it easy to spend an entire day just walking around checking things out or people watching. It's also the home of The Palace Saloon which claims to be Florida's oldest bar and is a piratey looking place with a tasty drink called, wait for it, "Pirate Punch."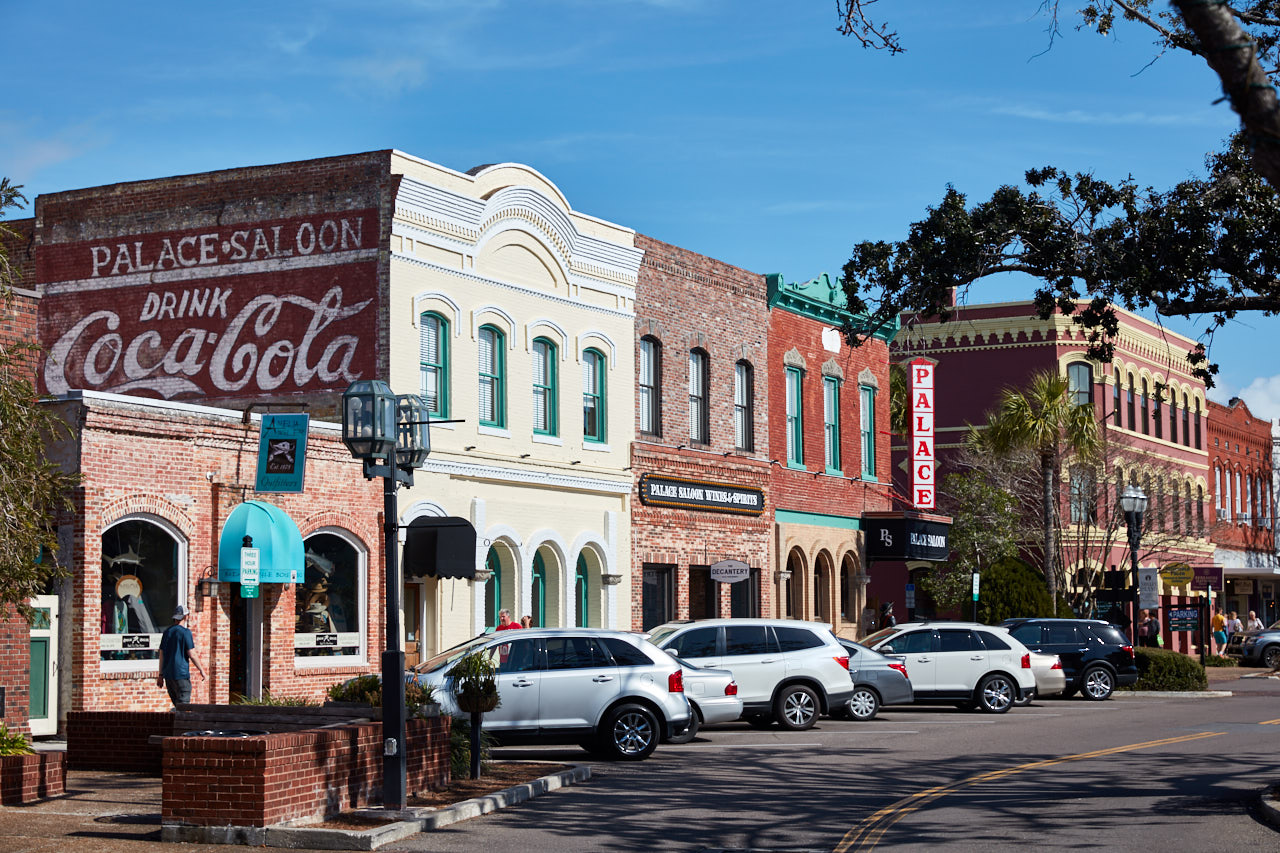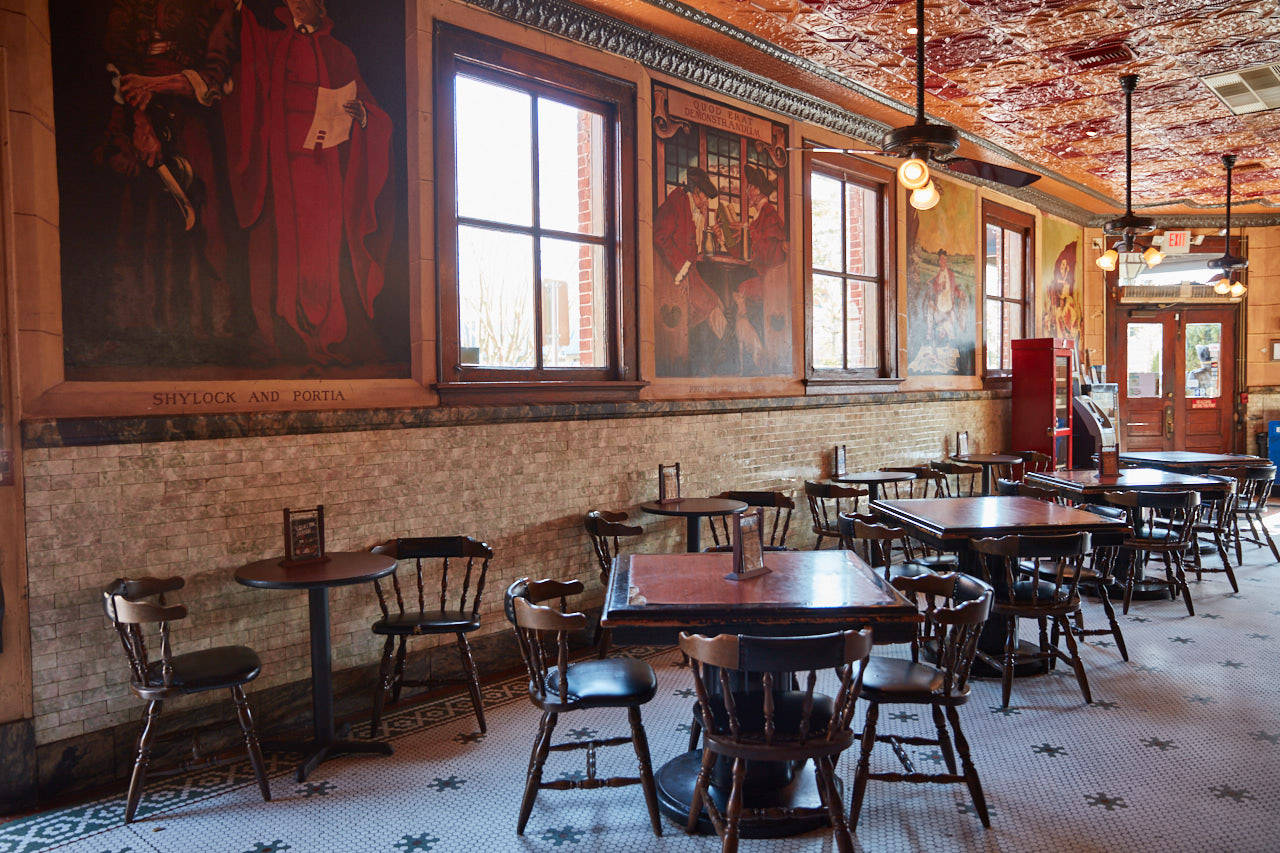 Artsy Fartsy
One of the things we like to do on our travels is to check out the art scenes, or as I call it, "Arts & Farts." Jacksonville is quite supportive of the arts, with the Riverside Arts Market every Saturday. The day we went the market was only about half the size because there was a craft beer festival being set up at the same site. Unfortunately we were there too early and nobody would open the taps for us.  
The first Wednesday evening of every month is the Jacksonville Art Walk, with artists hawking their goods, live music, and food trucks scattered around a 5 block area of downtown. Kendra bought a Manatee print and I bought a beer and pizza. Hey, brewing and pizza making is an art, right? The Museum of Contemporary Art also participates with free admission during the event.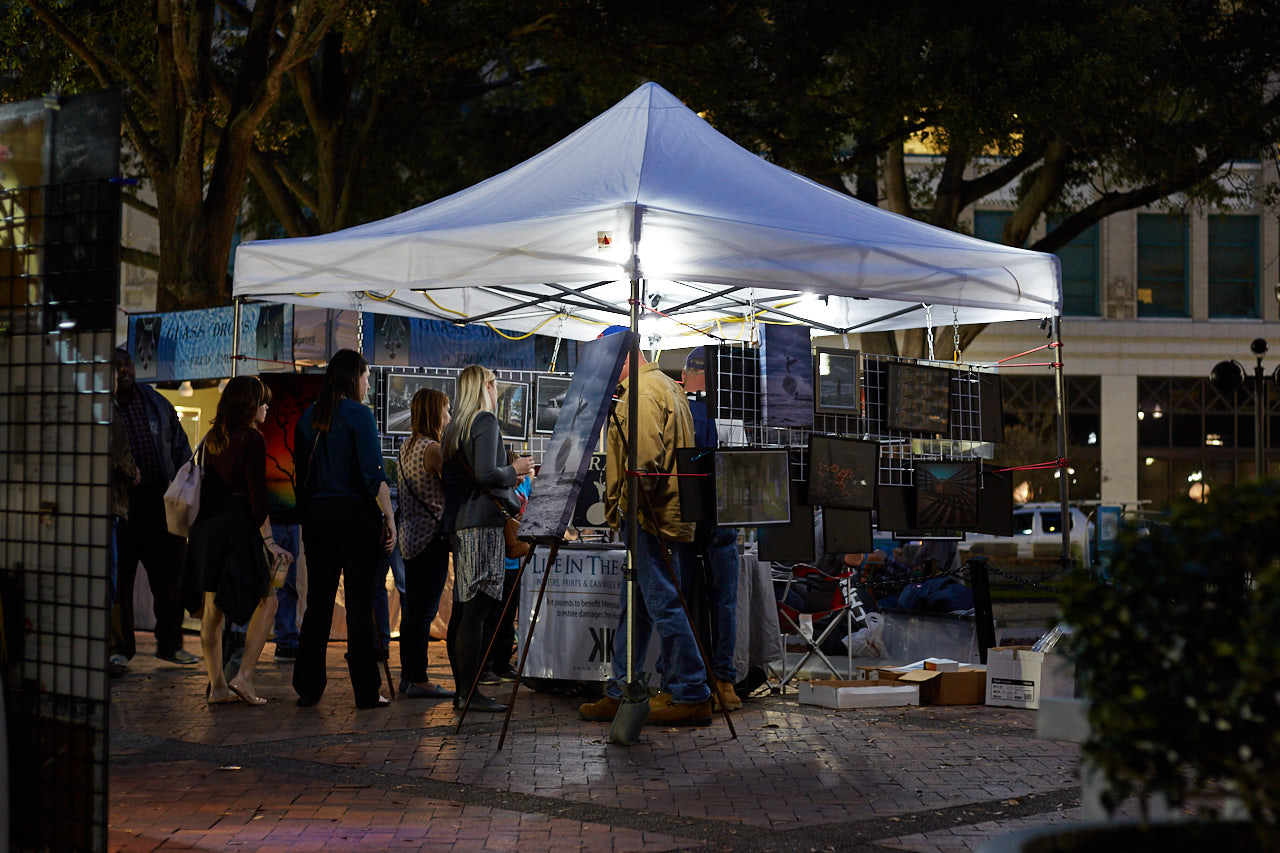 Hiking
Jacksonville surprisingly has quite a few opportunities for hiking. The Timucuan Preserve is just northeast of the city and covers 46,000 acres and has multiple state parks. Big Talbot Island State Park features boneyard beach where you can walk among the skeletons of trees that have succumbed to the erosion of the beach and salt water. That's if it's low tide, if it's high tide you'll just get swept out into the ocean.
Nearby the RV park was the Seaton Creek Historic Preserve, a place where the southernmost battle of the revolutionary war took place in 1777, so we didn't have far to go for a short hike.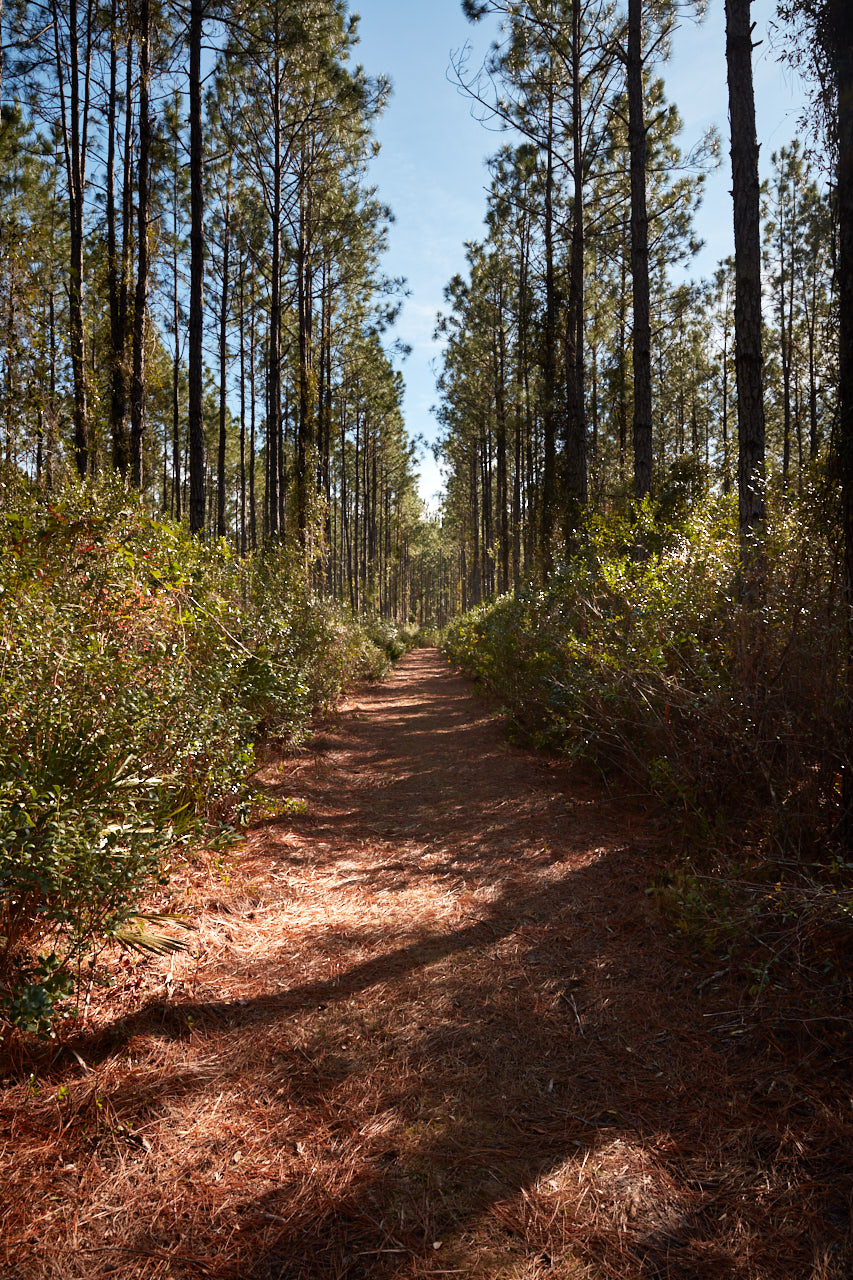 The big downside of hiking around Jacksonville is that it's northern Florida and the land is mostly flat and full of swamps and palmettos and pine trees and most of the trails all look the same. Pumpkin Hill Creek was more like a slog through and endless field of sand than a hike and I never did find the hill. I do give them credit for trying with what they've got though. The Jacksonville Arboretum & Gardens probably had the best laid out trails for maximizing variety and interest.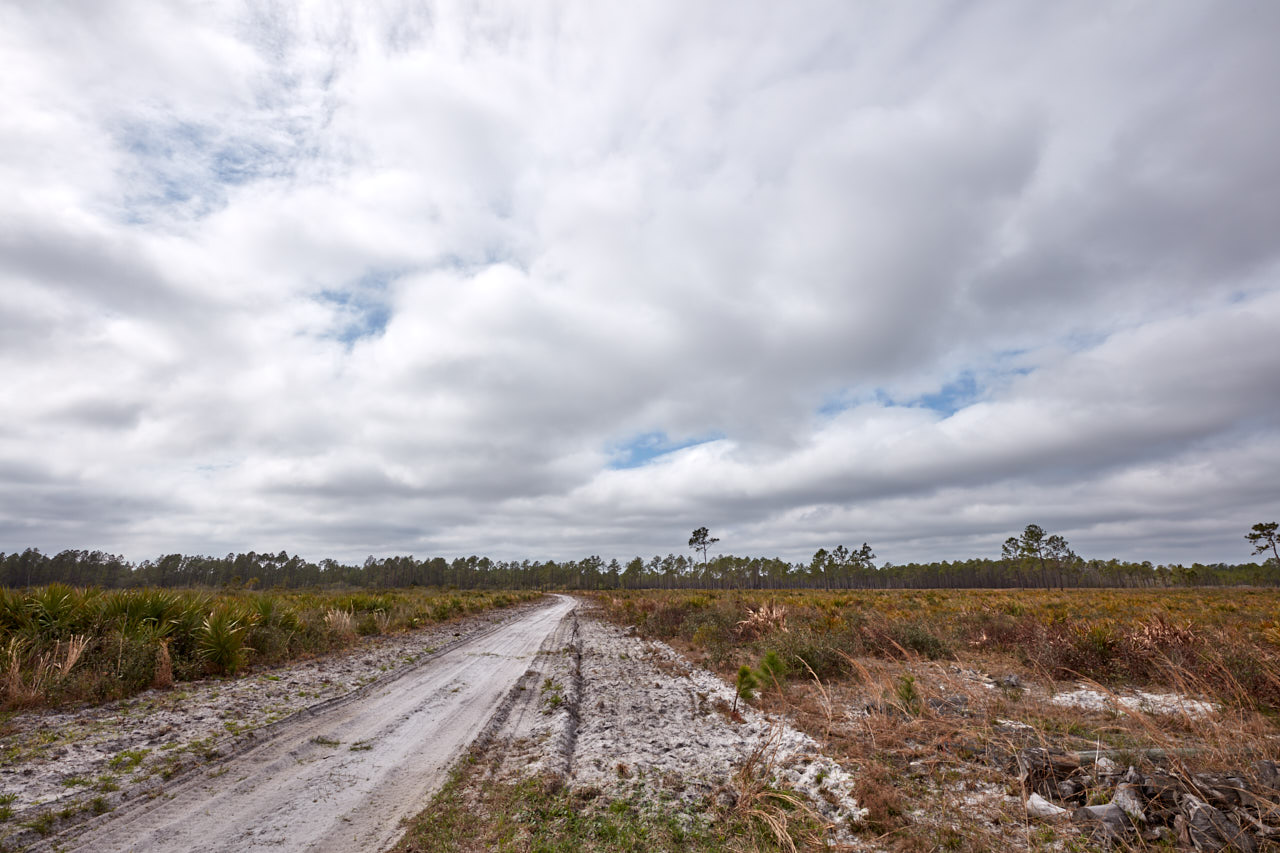 For urban hiking though, there's the Riverwalk, 3 miles of walkways on both the north and south banks of the St. Johns River through downtown, easily one of the best features of Jacksonville. Every city with waterfront should have a riverwalk, instead of a scrapyards and sewer plants.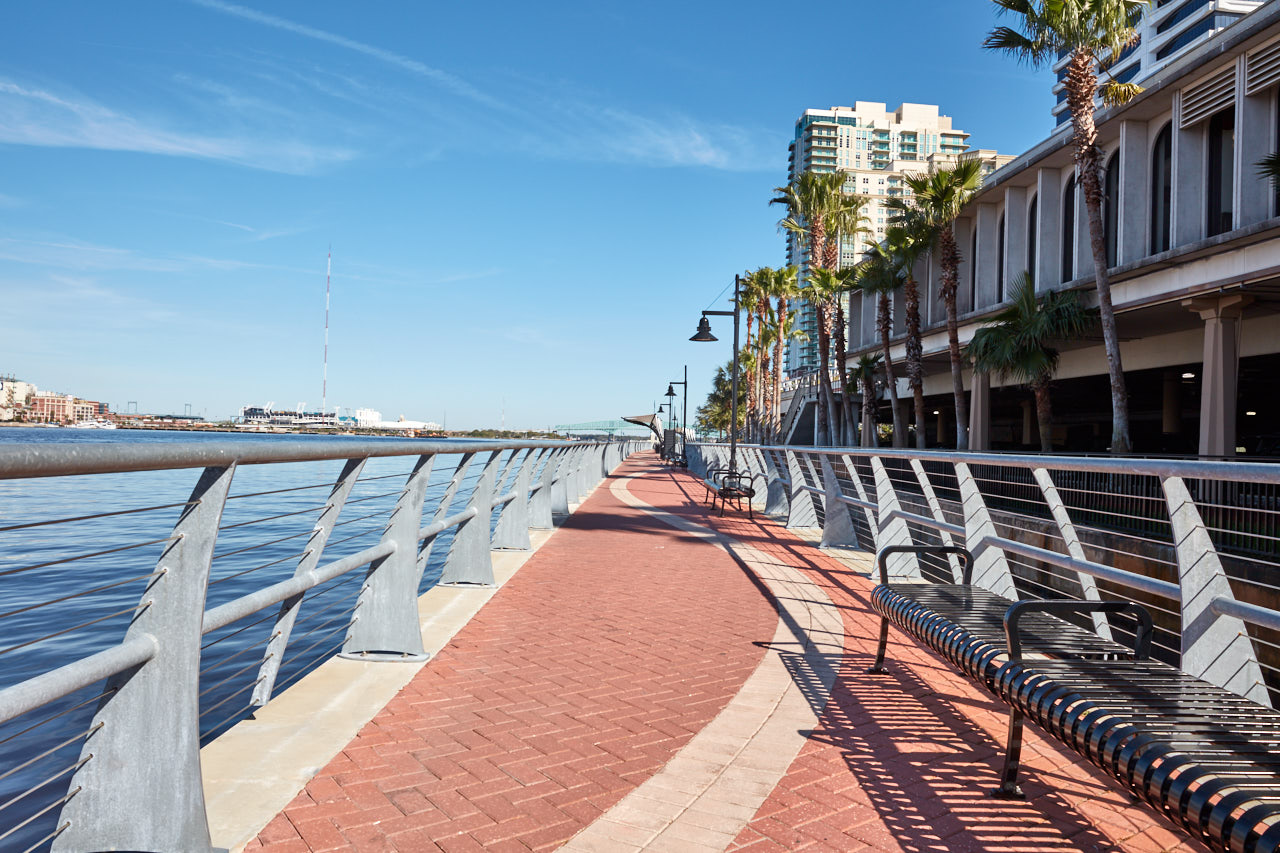 Would we go back to Jacksonville? Maybe if we were staying on Amelia Island. The long travel times to get anywhere, bad drivers, and sketchiness of a lot of areas didn't make us feel too comfortable. The prevalence of Walmarts made us miss stores like Meijer. We don't especially like Meijer, but hey, it's not Walmart. Most importantly, that feeling of "hey, I could live here" never really showed up.
Pros:
Amelia Island
Breweries
Beaches
Weather
Artwalk & Art Market
Cons:
Traffic & bad drivers (Florida is really an acronym meaning Four Lanes Of Really Incompetent Drivers Always)
Crime
Breweries with children
Swampy hiking trails