After leaving Glacier, our first stop was to get new tires.  For a costly fee and less than 45 minute wait we were off with a new set of Goodyears and some peace of mind.
200+ miles later we arrived in Butte, MT.   Once know as "the richest hill on earth" thanks to the mines, the biggest of which were copper,  accounting for half the production in the US.
On June 8, 1917 168 men died as a result of a mine fire.  The Memorial dedicated to those men was one of our first stops.  Engraved plaques tell the story of the fire, along with copies of goodbye letters that were recovered from the men's pockets.
The Berkley Pit.  Basically it's a large hole in the ground left from the mining days which has since filled up with water so toxic that there is a 24 hour bird watch deterring birds from the area.  In 2016 thousands of snow geese died after choosing the pit as a resting stop during migration.  Many methods have been and still are used to keep birds away including, noisemakers, avian alarm calls, rifles, and most recently drones.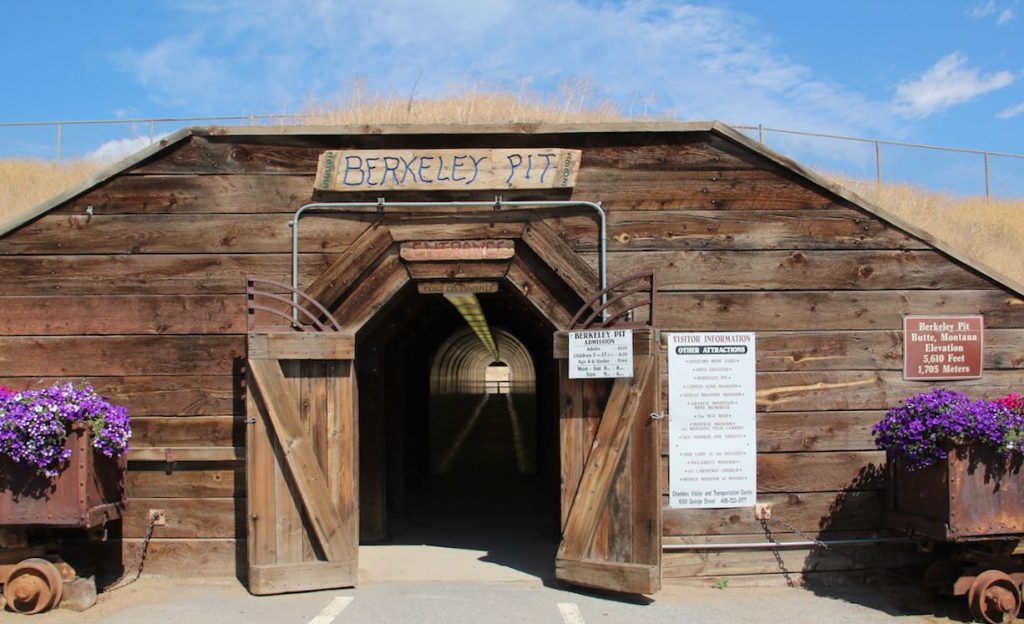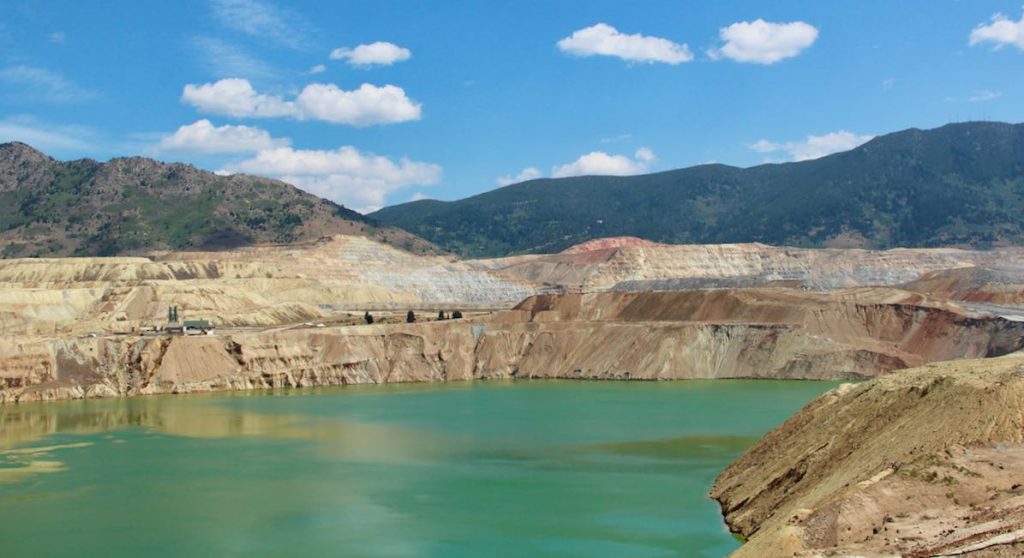 Of course a mandatory stop to sample the local brew and spirits was in order.  Despite the wacky liquor laws we managed to enjoy a few libations.  A shout out to Muddy Creek Brewing (dogs are allowed), Headframe Spirits, and Butte Brewing!!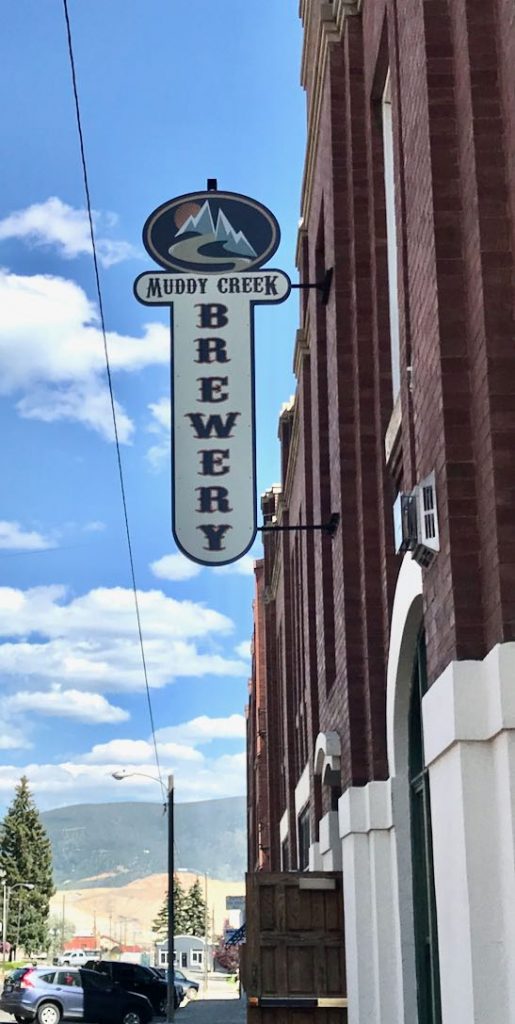 We checked out an old Stamp Mill and Butterfly garden, an actual garden in the shape of a butterfly – Beautiful!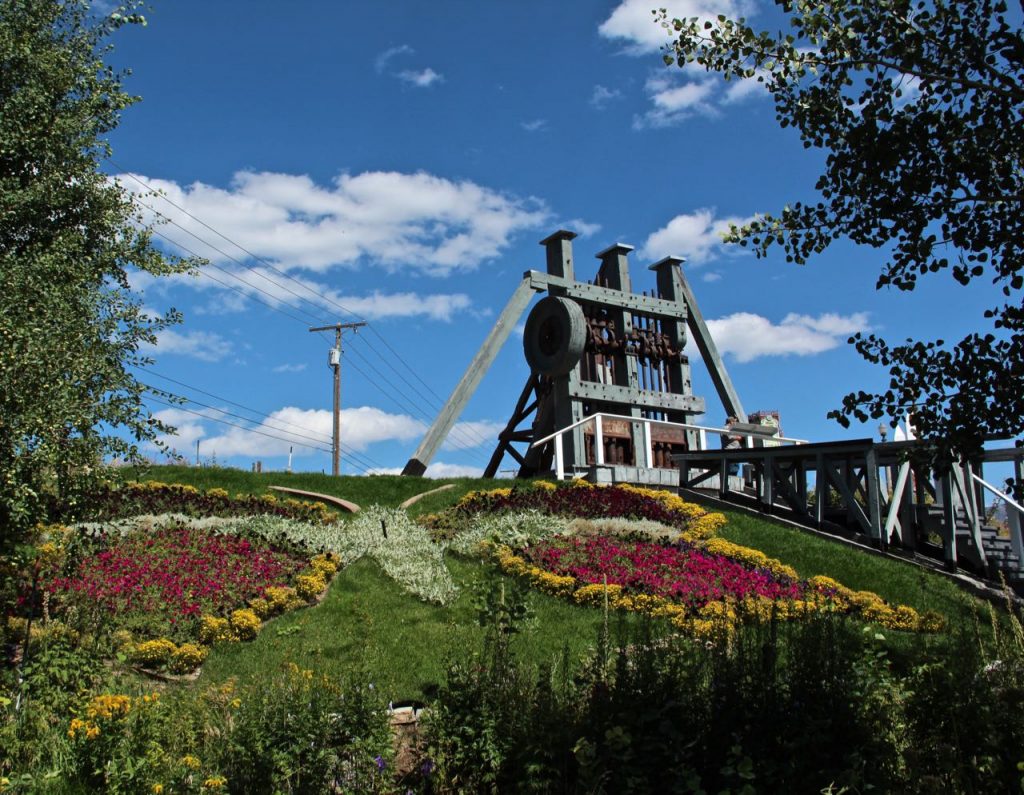 Jim made me go on a hike.  Nothing major but an exhausting trip around the mountain.  Altitude  at the top was 6,200 ft.   It made breathing difficult or maybe that's just my excuse?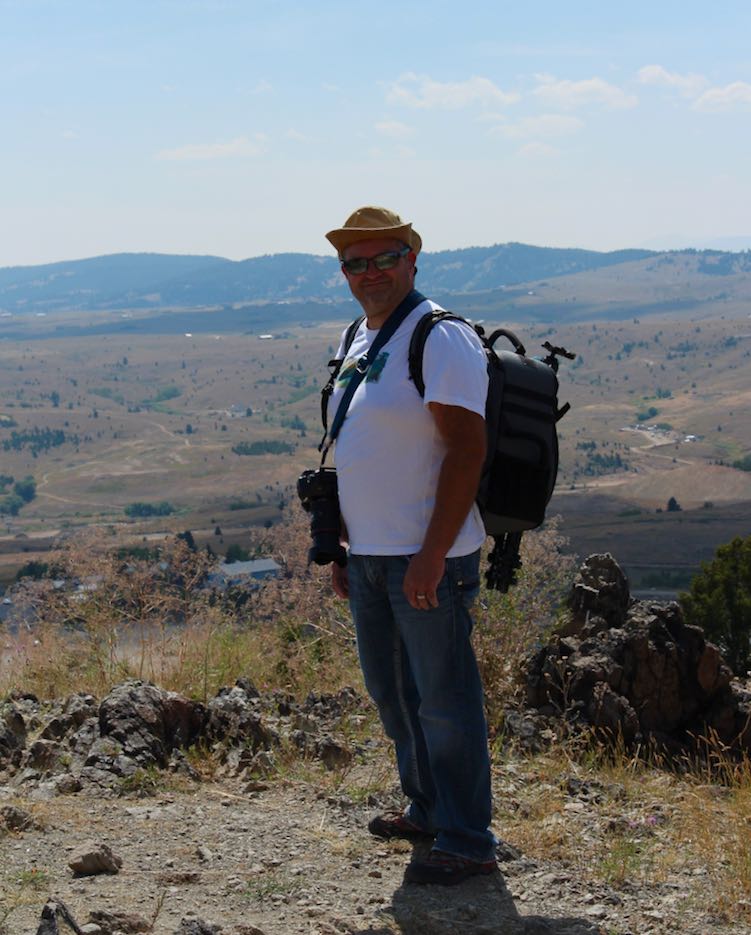 After that we were hungry!  We ate at this fun restaurant called Sparky's Garage housed in what was once a real life Garage.  The decor was that of a 1950's auto repair shop which included a table placed in the back of an old pickup truck!  So cool.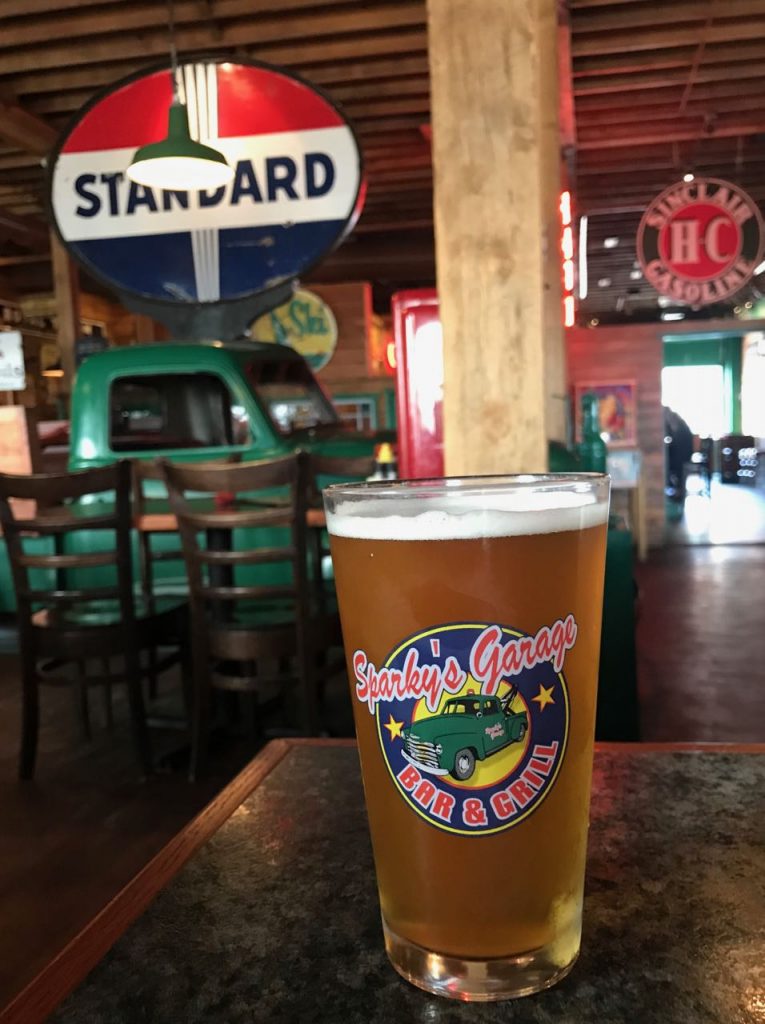 Tomorrow we head out for the long awaited visit to Yellowstone National Park.