Next door to the RV park in Jacksonville was the Pecan Park Flea & Farmers' Market. It may have had more fleas than farmers but it caught our attention by  advertising a Tiki Bar which of course we have no choice but to pay a visit. The Tiki Island Tap House is built out of car port shelters and is more like some guy's back yard bar than a tiki bar but still offers a good time.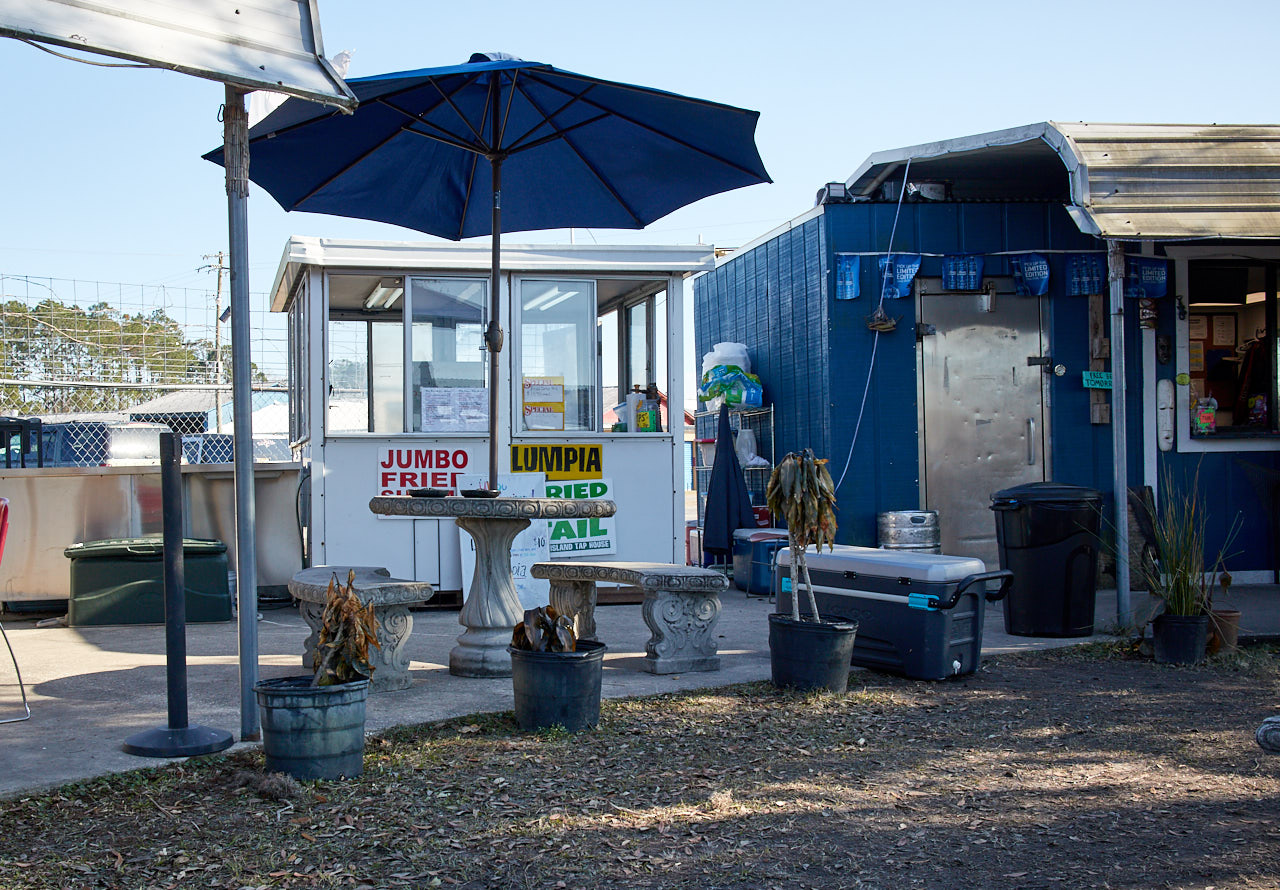 The food is good and Bold City Duke's Brown Ale was on tap, and it was cheap. Almost ridiculously cheap, I think we could have eaten there for a week for the cost of a single meal elsewhere in Jacksonville, except for the fact it's only open during flea market hours, Friday night to Sunday afternoon.
Sometimes they have live music, we got to watch some karaoke that could make a tiki head cringe.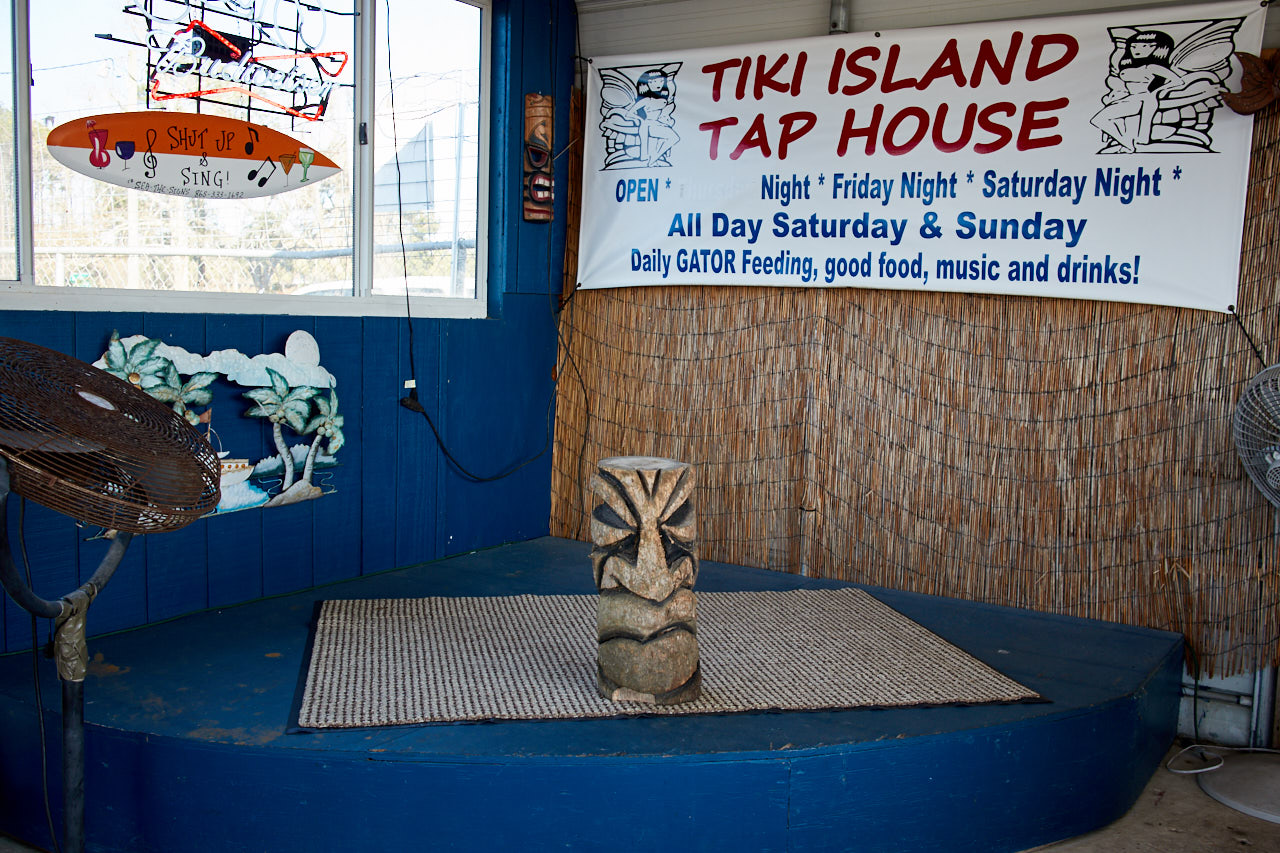 You know what would be a good addition to a tiki bar? That's right, a pond full of alligators! Tiki Island does not disappoint in that aspect and a group of alligators that had the misfortune of wandering into residential neighborhoods now call Tiki Island home.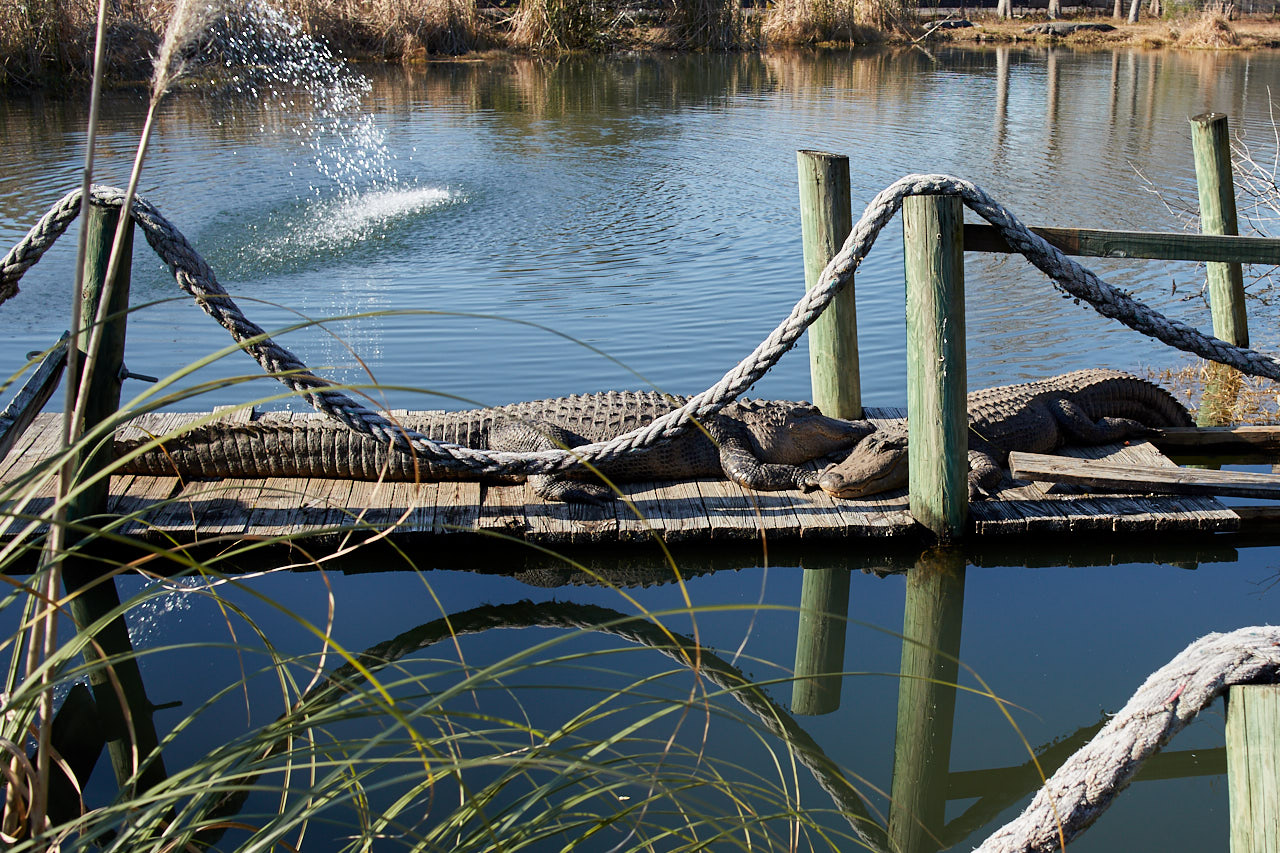 Where else can you grab a beer and watch alligators getting fed a couple feet away? The temperatures were in the 50's when we were there so the gators were a bit sluggish. Or drunk. In addition to watching the drunk alligators trying to grab hot dogs from a stick we had the opportunity to hold a baby gator.
While it doesn't really fit the definition of a tiki bar, we enjoyed our visits to Tiki Island.