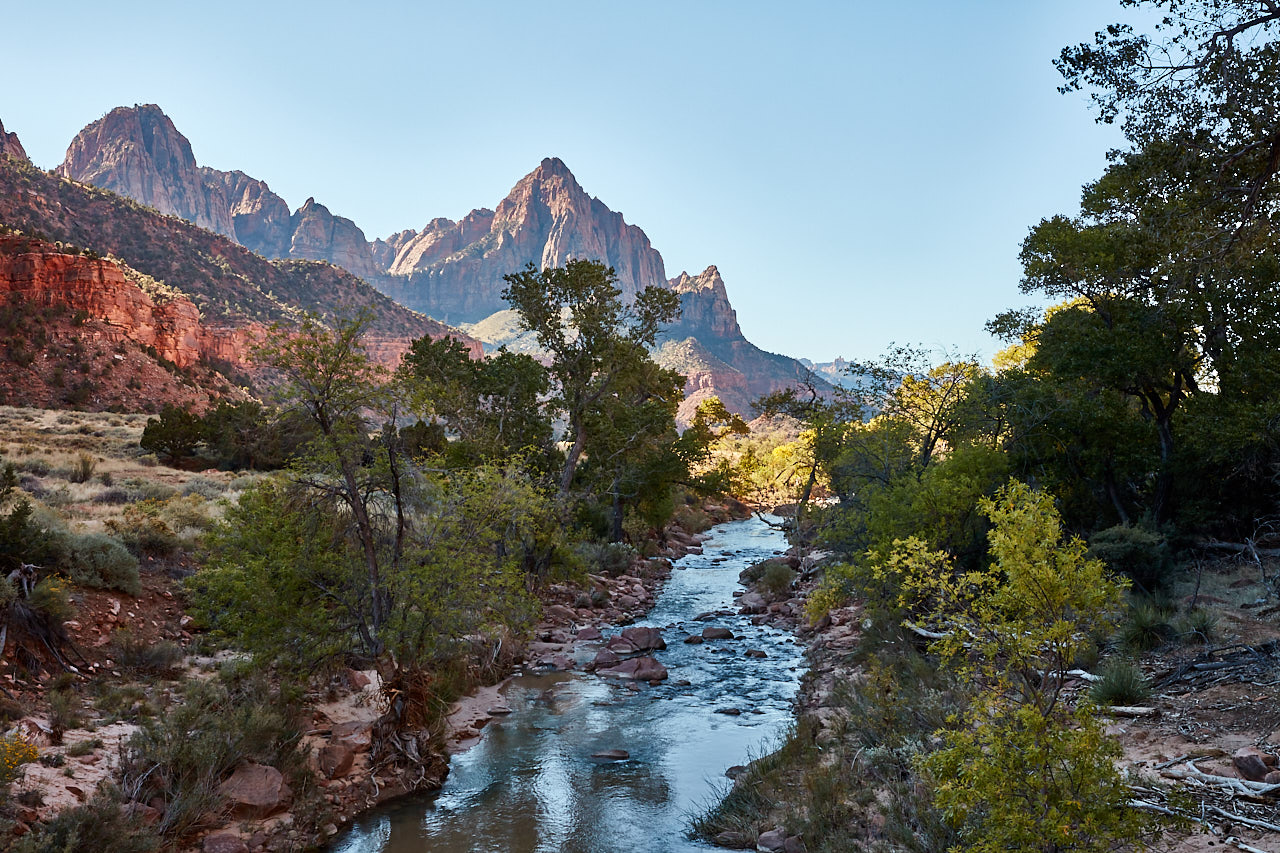 October 12-22, 2018
Living with me as long as she has, Kendra has acquired a bit of skepticism when it comes to my hiking plans. Can't say I blame her, as most of my "easy" hikes usually turn into things like an endless slog through sandy deserts,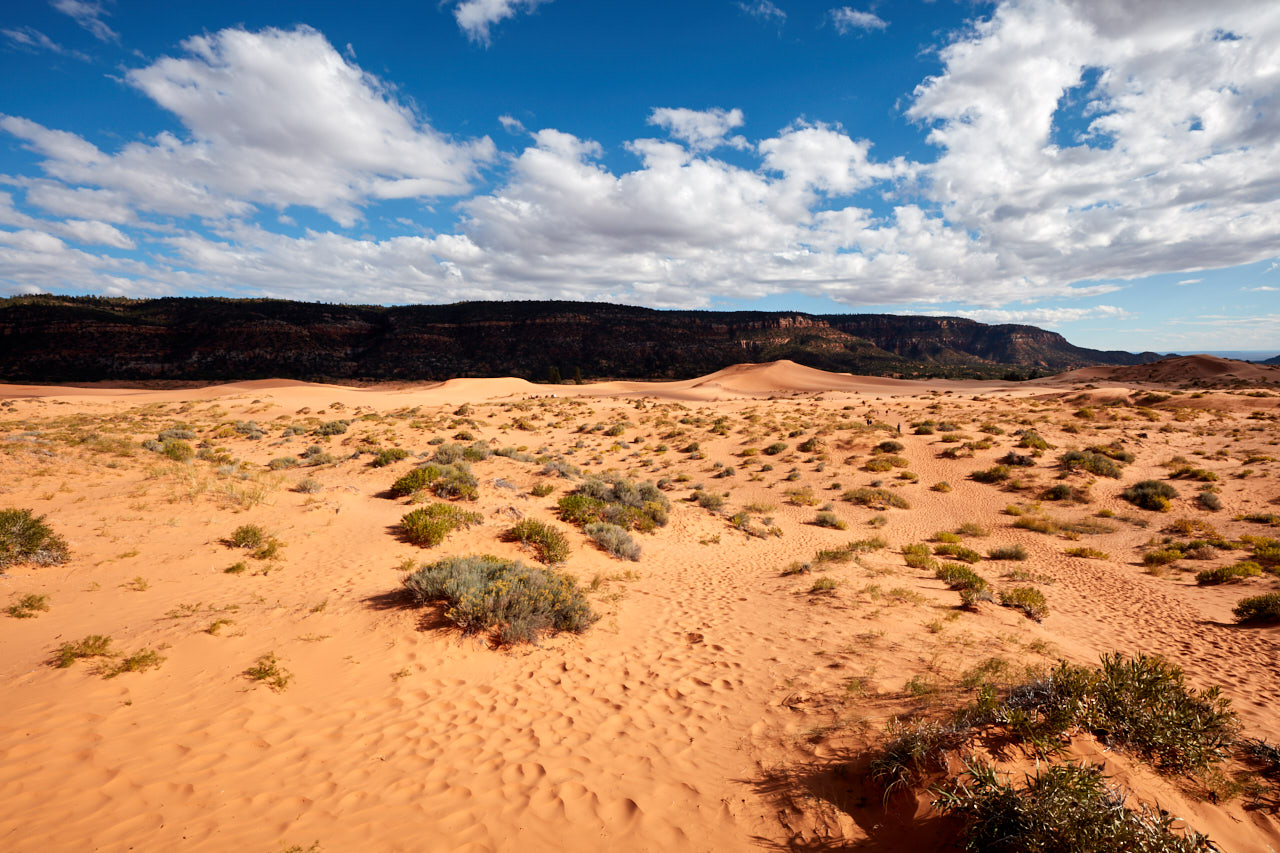 Coral Pink Sand Dunes, Utah
or up the side of a "small" mountain,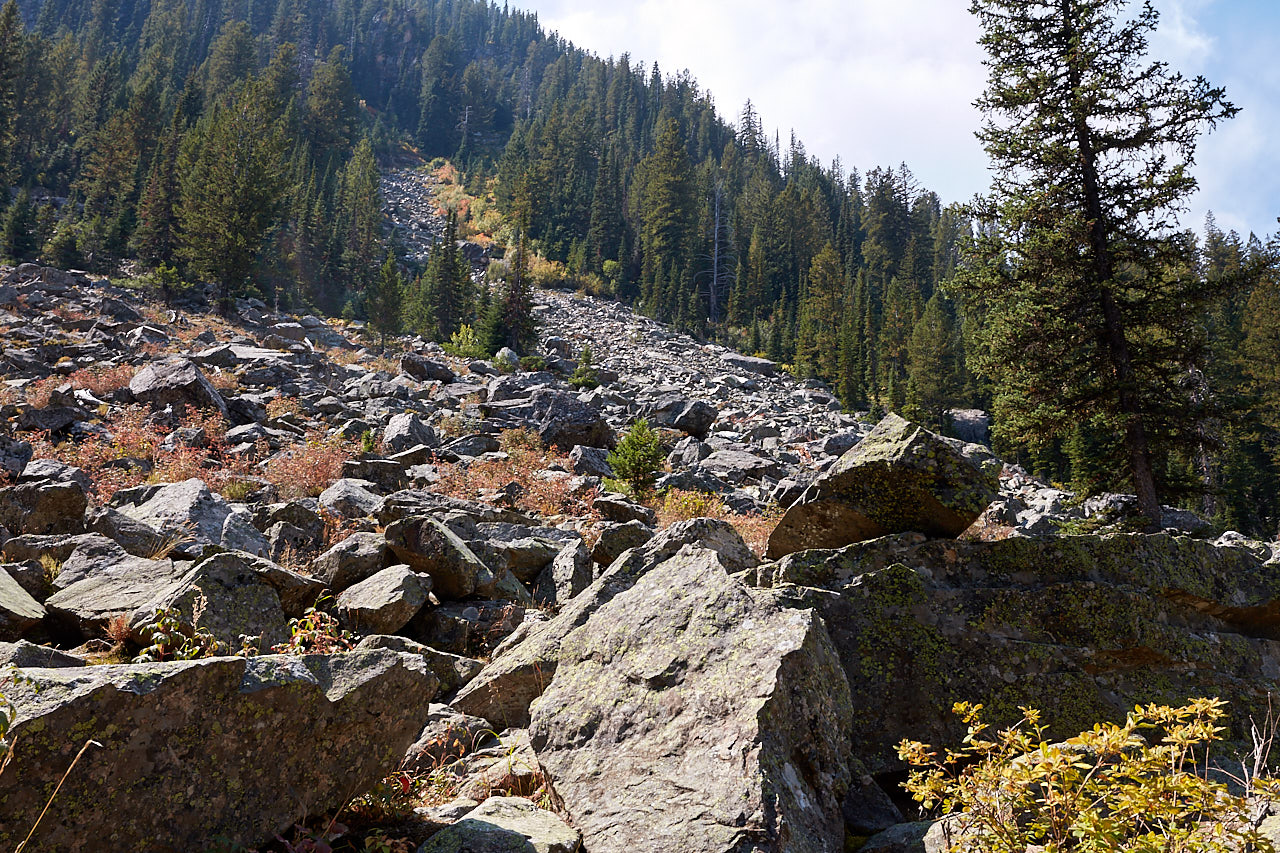 Grand Teton Mountain, Grand Teton National Park
or alongside a cliff with 1000 foot drop-offs,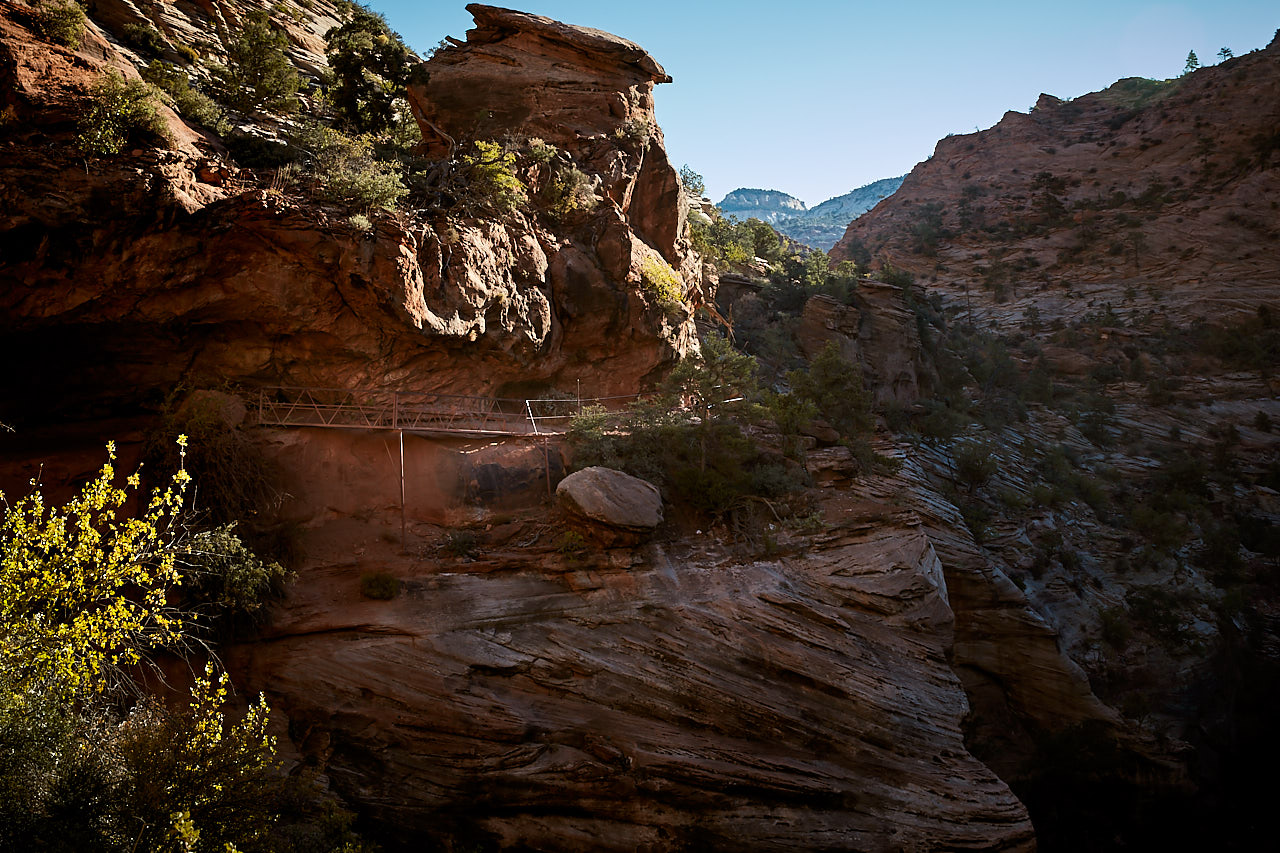 Canyon Overlook Trail, Zion National Park
or up 700 vertical feet of switchbacks,
Bryce Canyon National Park
and usually in places where things like snakes live. You get the idea.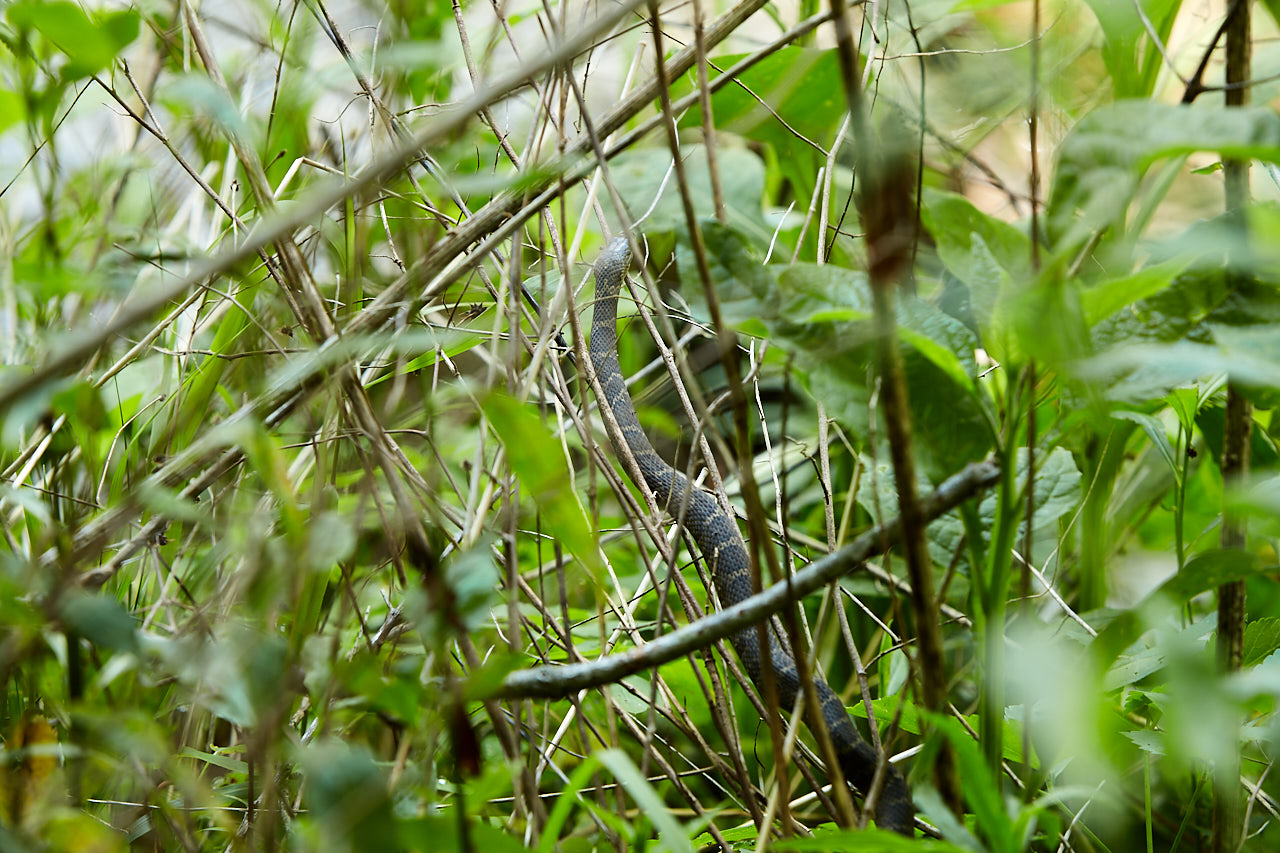 Copperhead, Kentucky
She tends to prefer a more relaxing nature hike, taking in the scenery and looking for interesting plants and non-venomous animals. Whereas I tend to be like "Hey, what's that over there?" and go tromping off to places unknown, places that were probably last visited by the Donner Party.
Fortunately there's Zion National Park, which offers plenty for both types of hiking. Our first foray into the park was down the Riverside Walk, a trail on the floor of the canyon. The trail is paved and can get busy but there are plenty of spots to go off trail and explore or just sit and relax alongside the Virgin River.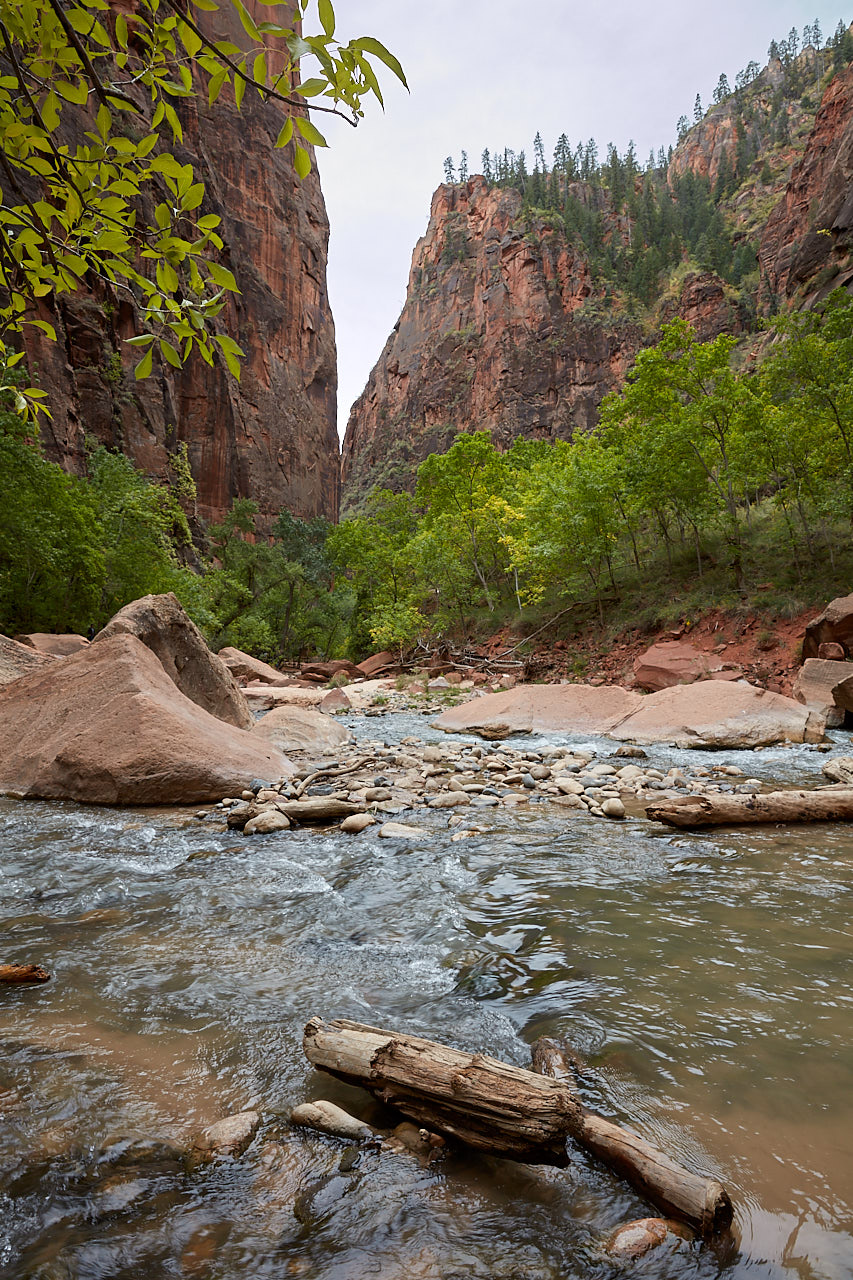 Although there is wildlife in the park, the only animals you'll probably see in the heavily trafficked parts are the squirrels. Since feeding the wildlife is prohibited I can only assume that the squirrels are so fat because they eat the remains of people who have fallen off Angel's Landing.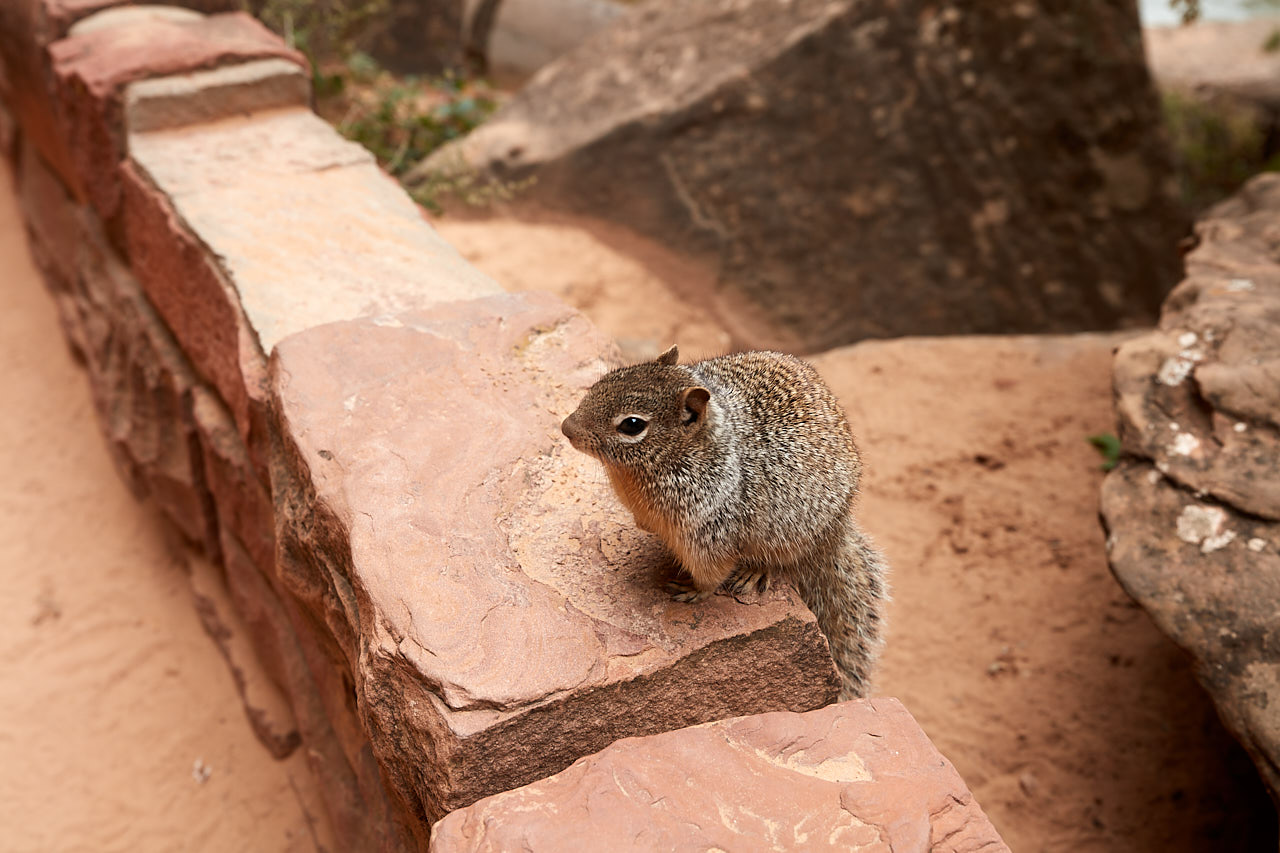 The canyon is full of things that fascinate us landscape photographers, things like walls with plants growing out of them.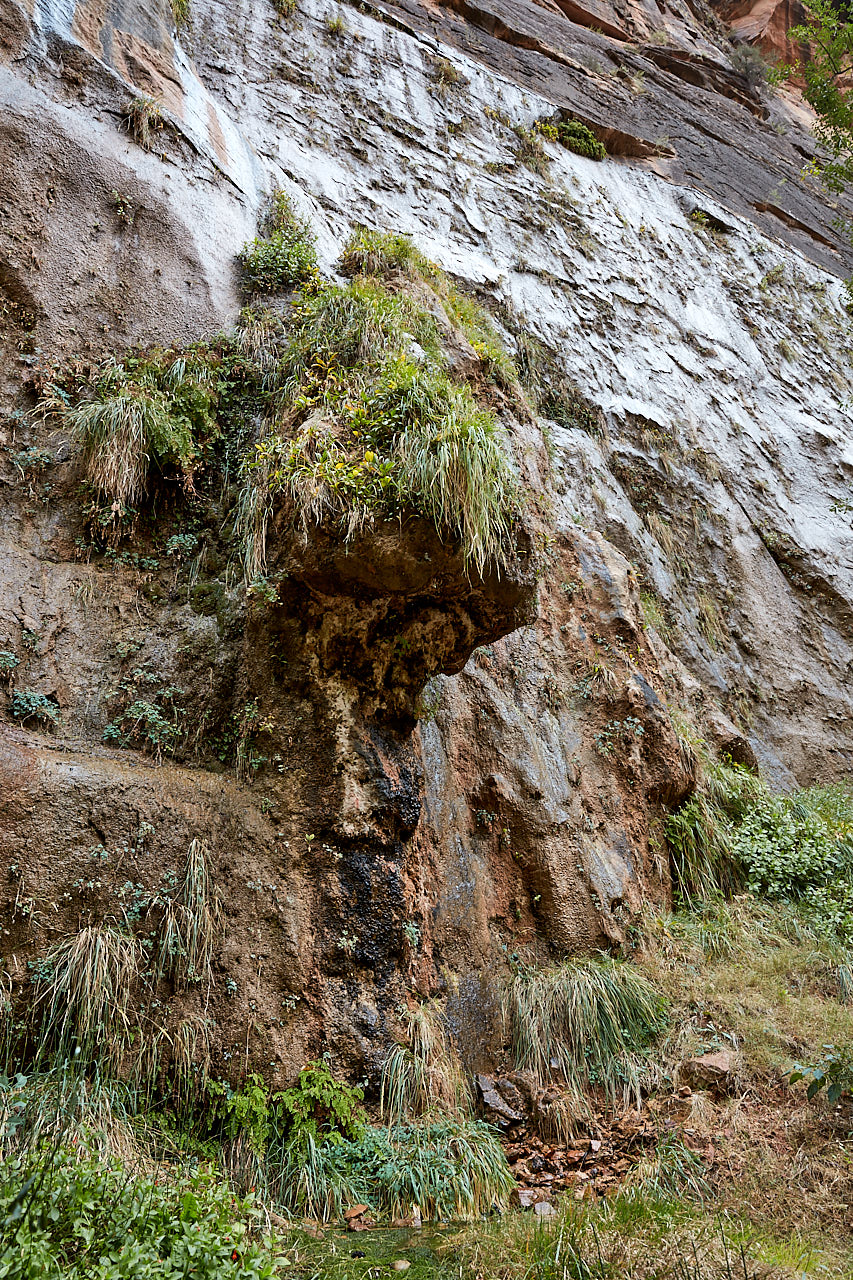 Waterfalls.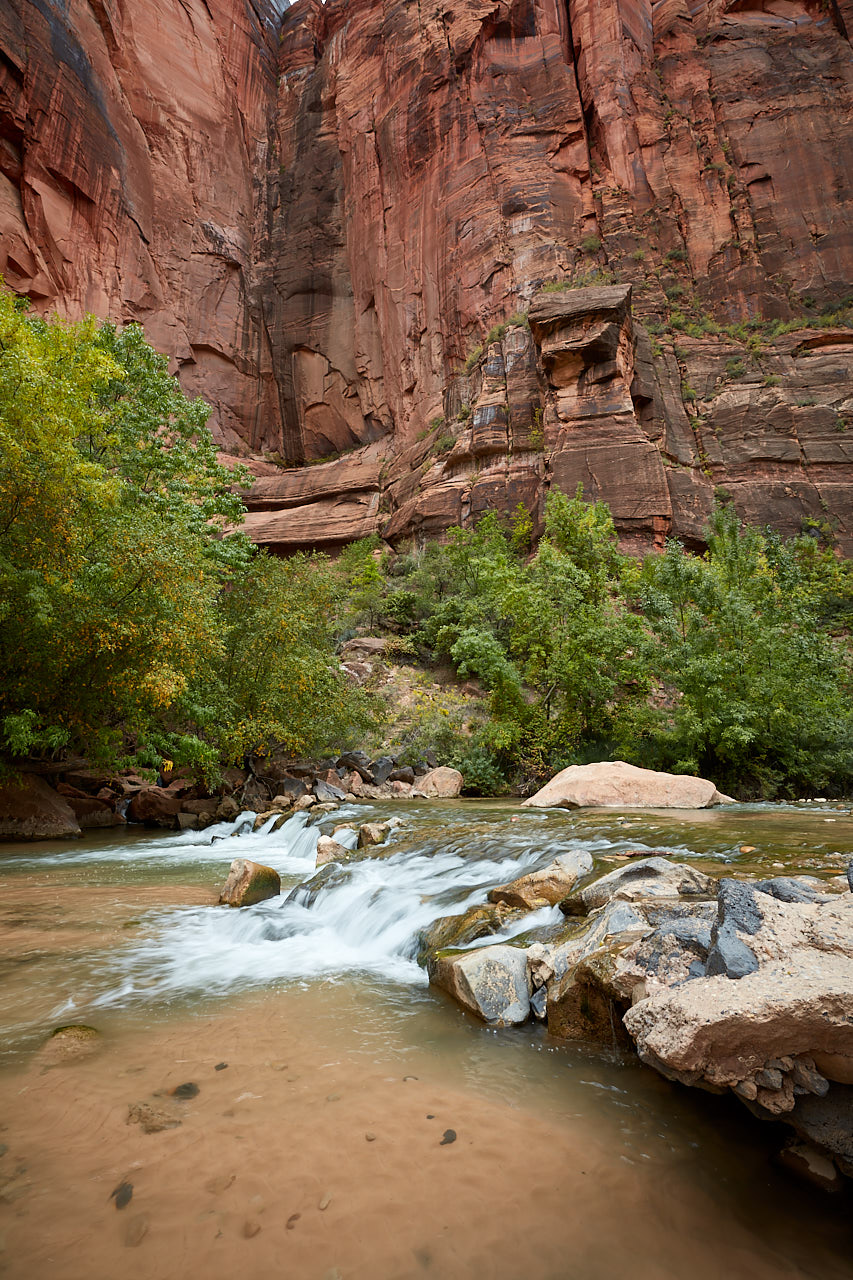 Trees. Big rocks. Rivers. And rivers with big rocks in them.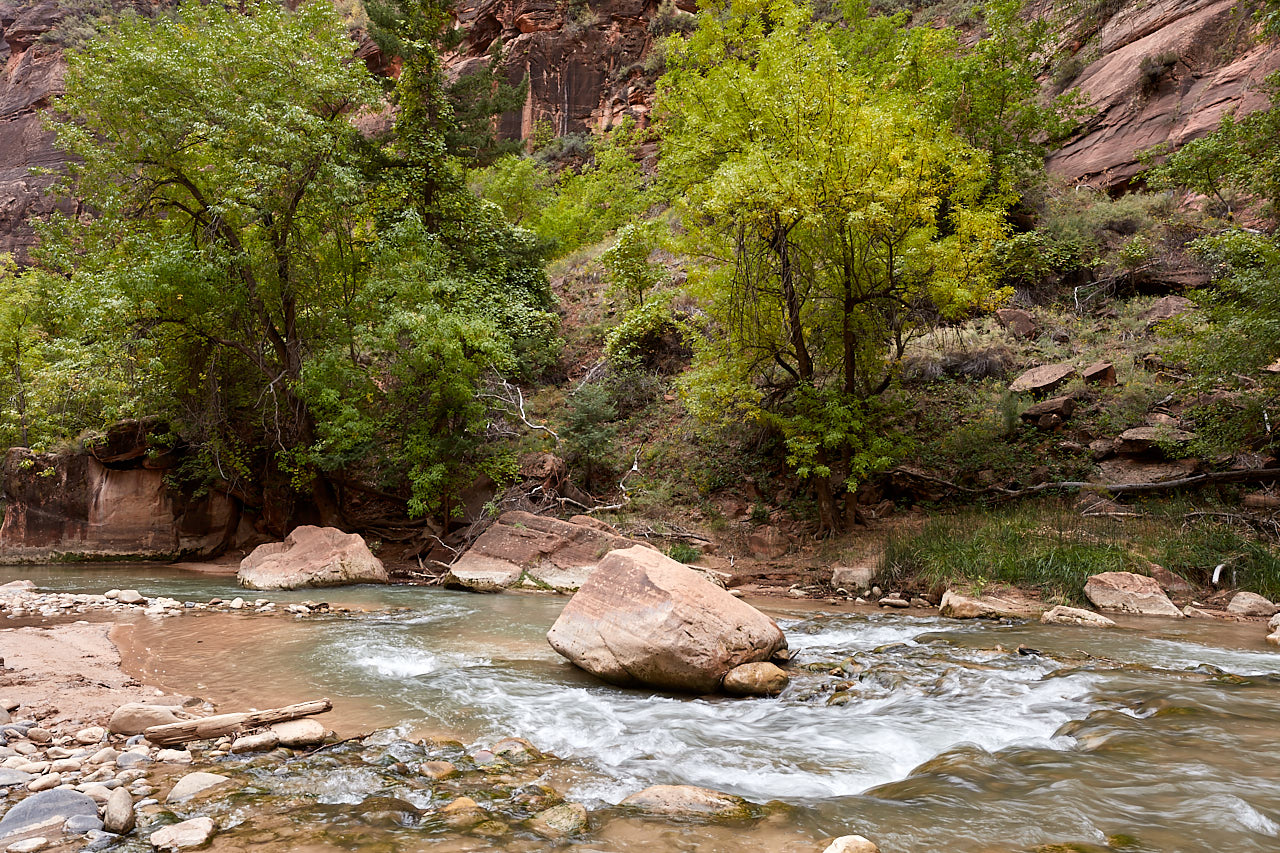 The Riverside Walk trail leads up to the Narrows, where the canyon walls close in and most of the hiking is in the river itself. We didn't venture that far as we didn't have the necessary equipment and I hate wet feet. Besides, I knew our next visit would be one of my "easy" hikes, the aforementioned cliff side hike up to the canyon overlook.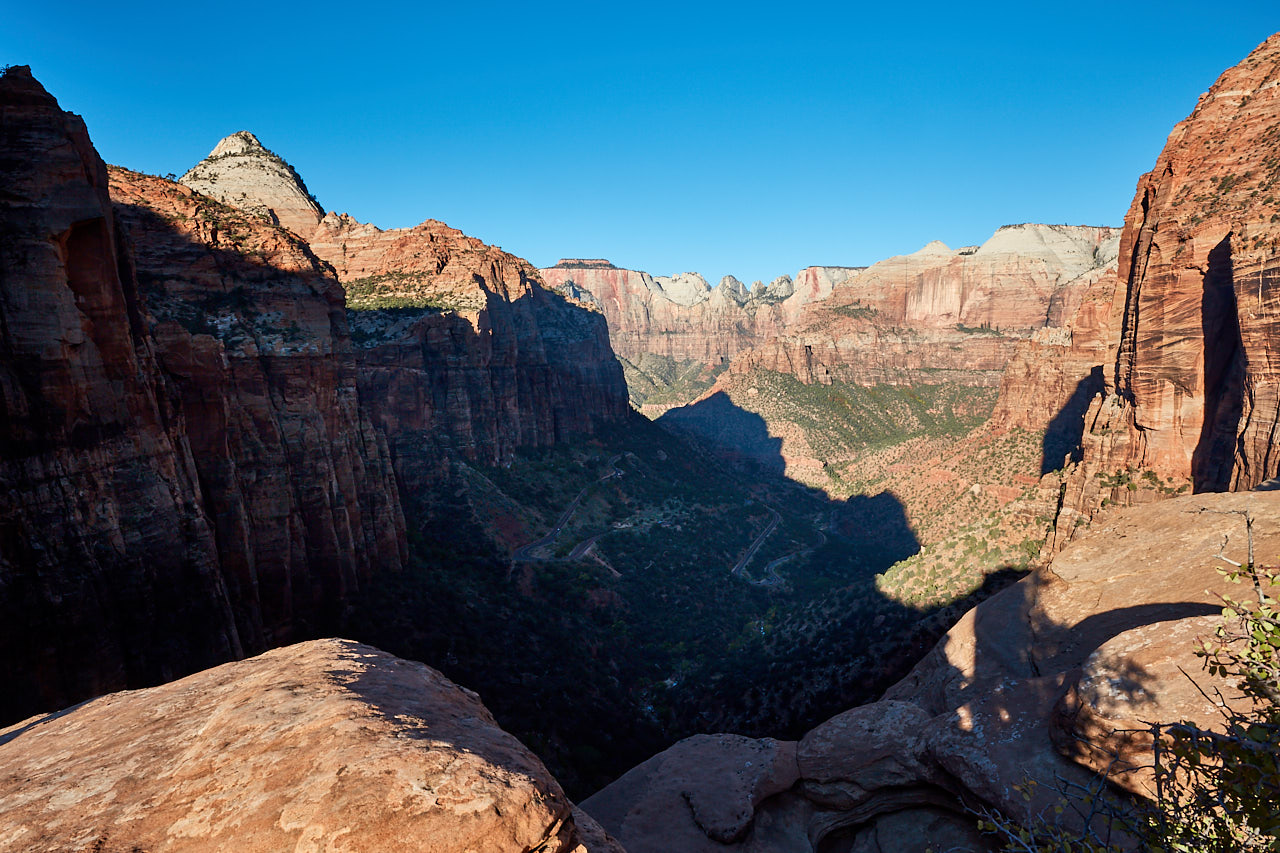 I should add that my so-called easy hikes usually have a well-earned reward in the end. In my wanderings I seem to have an uncanny ability to find a nearby brewery.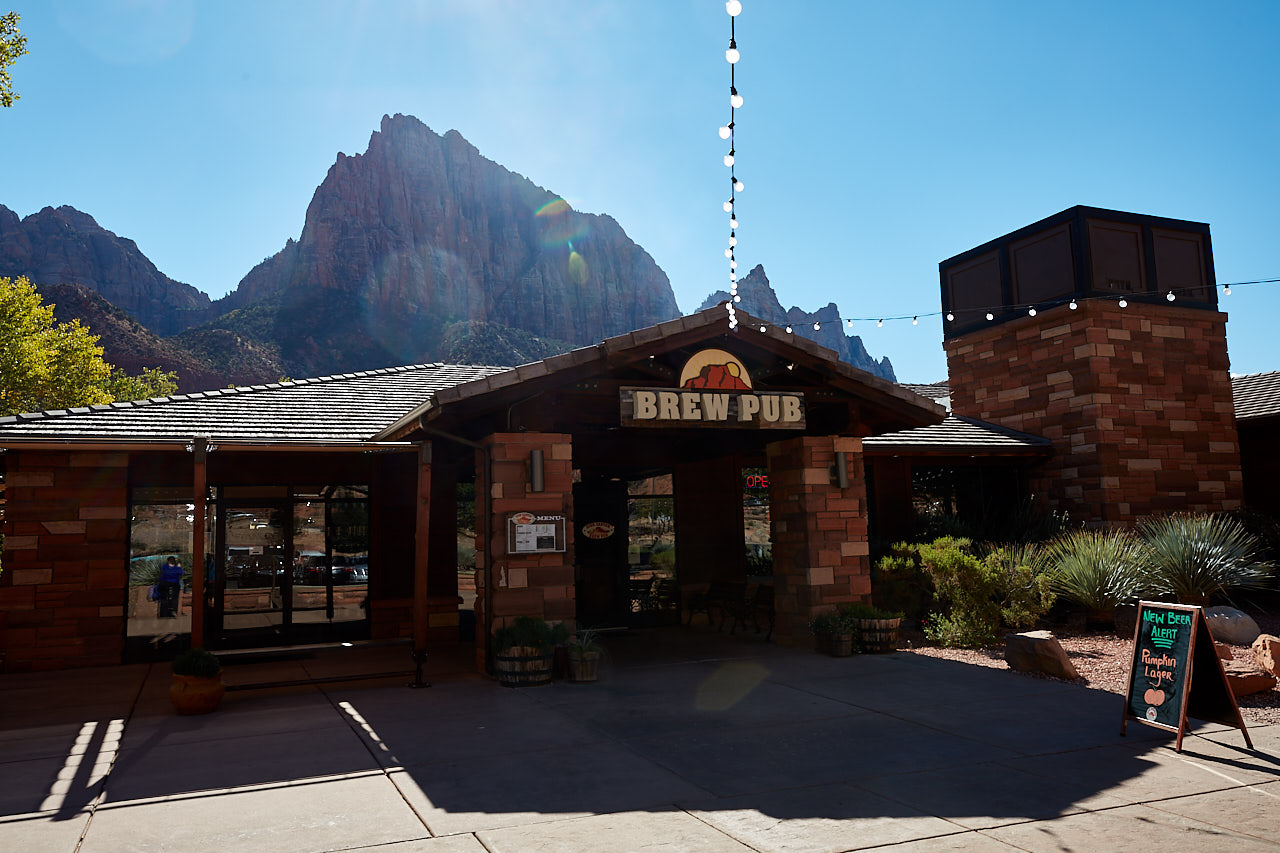 Even better, a brewery that didn't have the typical watered-down Utah beer. And good food too, a rarity in Utah. This was the first brewery we've been to since leaving Montana way back in August.