October 22-25, 2018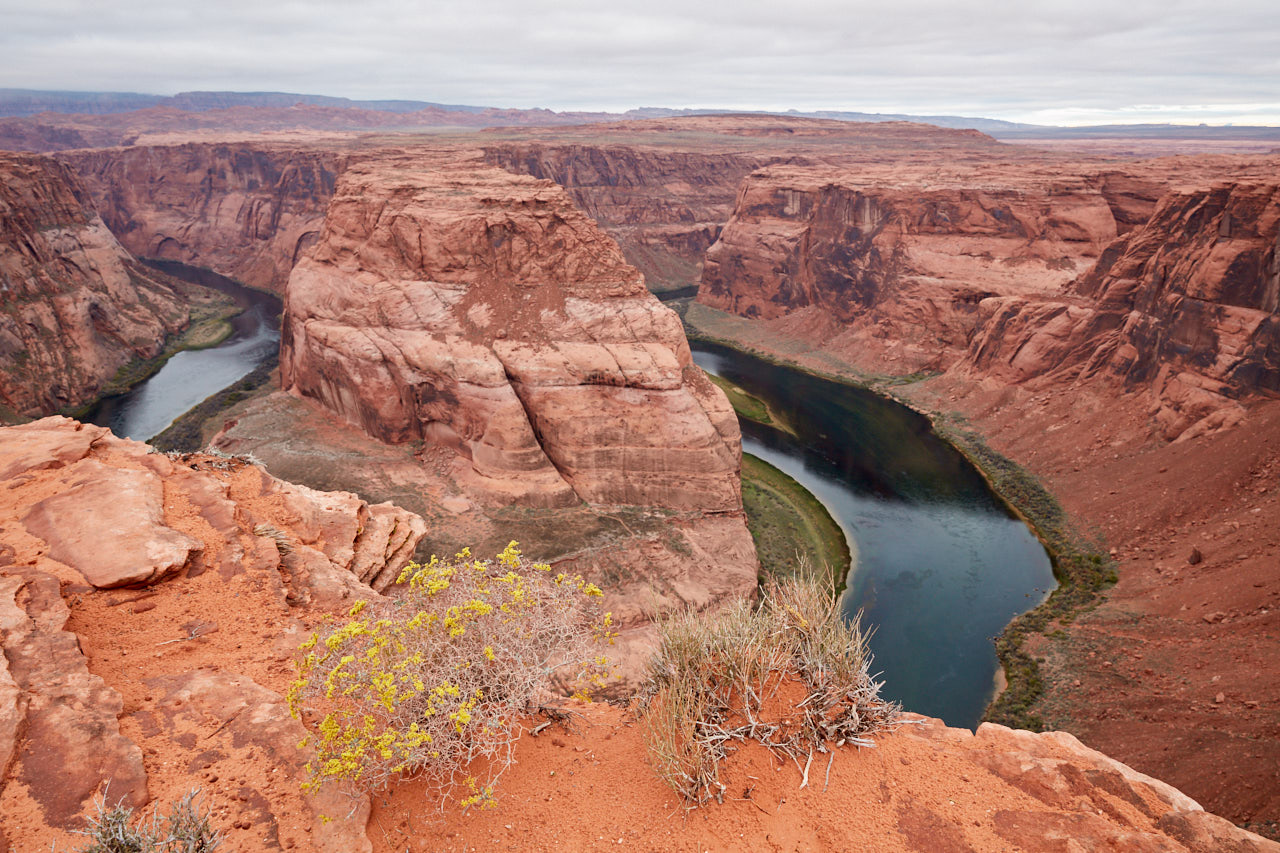 After spending nearly 6 weeks in Utah it was time to head further south. I'll say this about Utah, the landscapes are incredible and I could spend years there just exploring the wilderness. On the flip side, the national parks are very crowded and outside of that, well, it's pretty boring. I can't quite explain it but it felt like living in Utah was a very isolating experience, even in the cities. There just wasn't a sense of vibrancy, of being something more than just existing to provide a place to live. I've come to the conclusion that the cities of Utah are merely there to provide support to the National Parks. And Mormons.
Anyway, on to Arizona. On our way to the Phoenix area we stayed a few nights in Page, home of several famous locations like Antelope Canyon, Horseshoe Bend, Lake Powell, and the ginormous Glen Canyon Dam.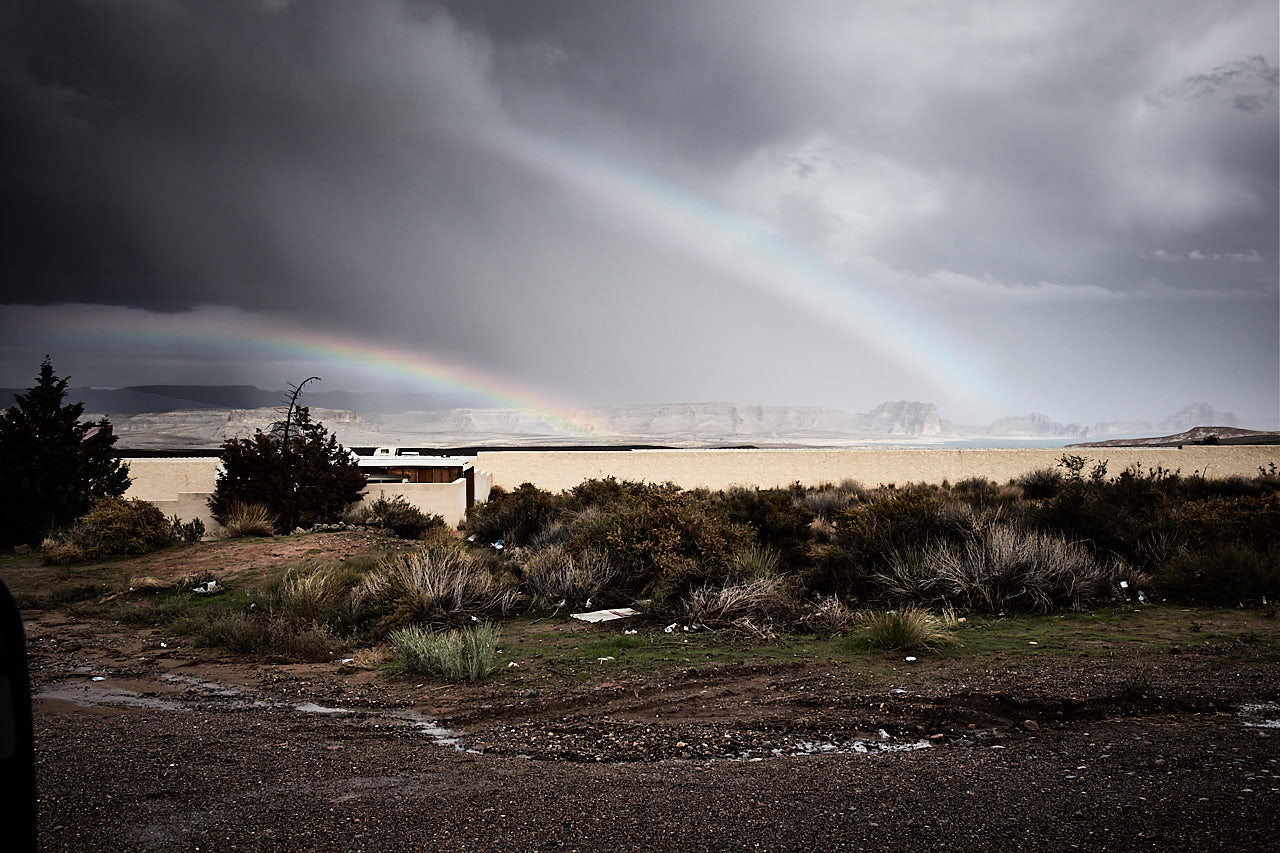 Upon our arrival we were greeted by a double rainbow over the lake to welcome our triumphant return to civilization.
Although Page is a small town, it still felt alive and a world away from the sleepy hamlets of Utah. Ok, I admit it, being able to buy reasonably priced and non-watered down craft beer helped. We were only there for 3 nights so we didn't have too much time for exploring and we probably spent too much time in the hot tub soaking and rinsing away the red Utah dust that got everywhere. We did make it out to visit the dam and take some photos of the lake.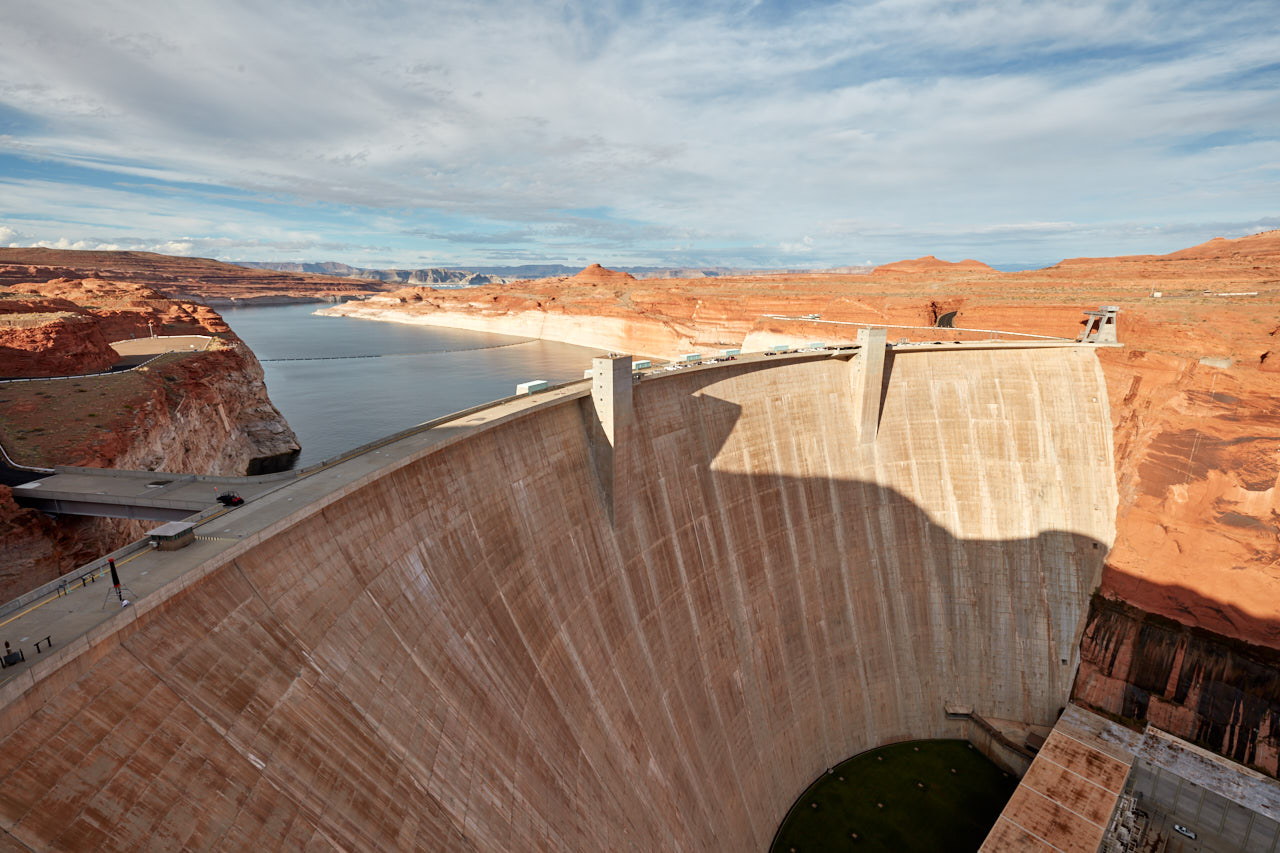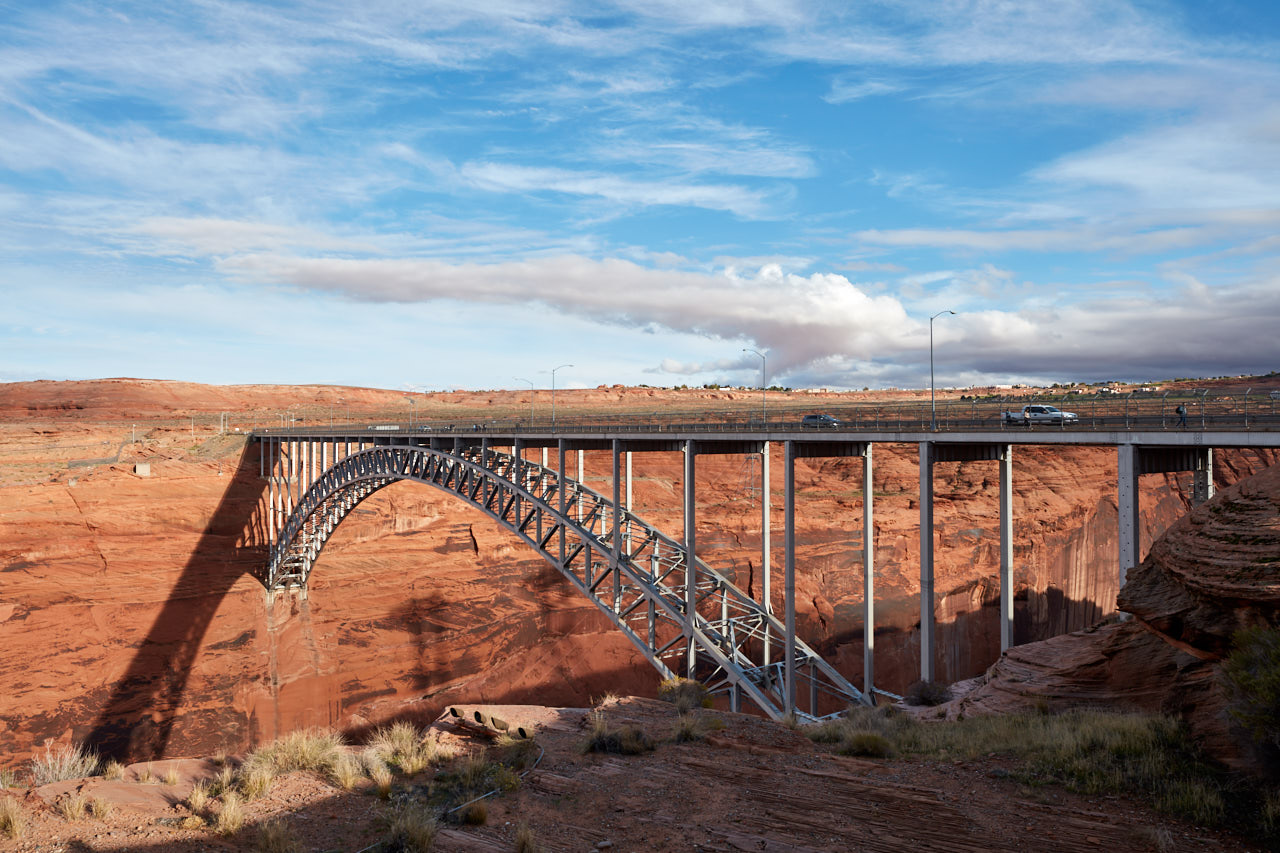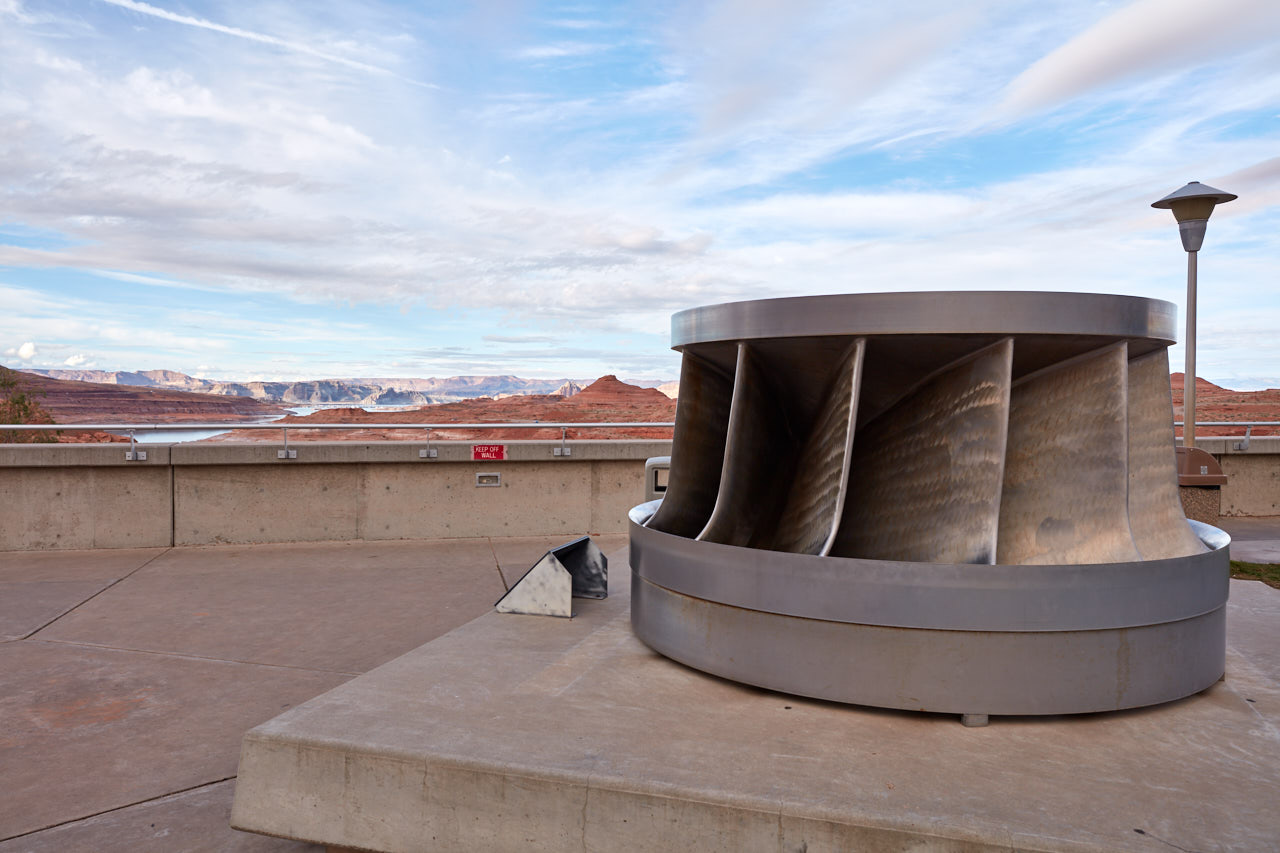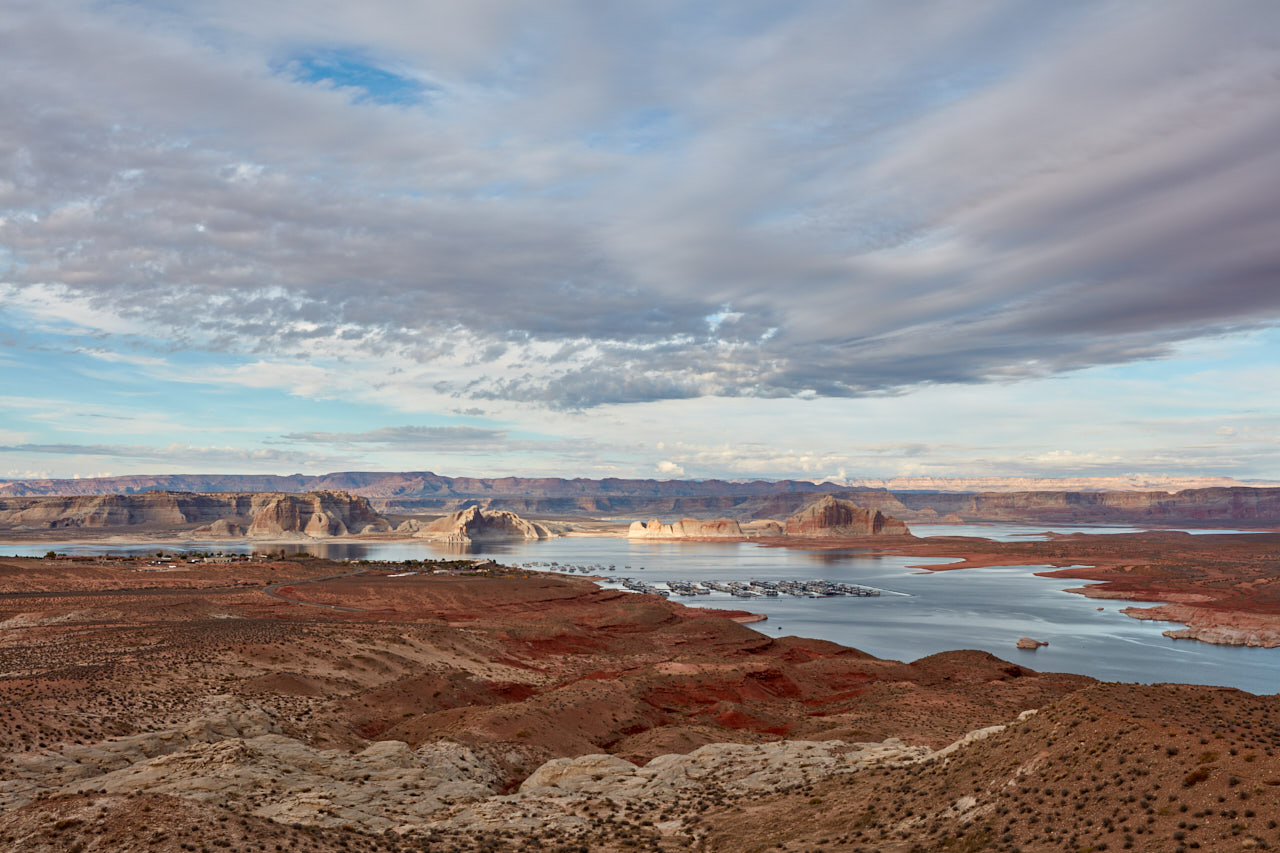 We did not go to Antelope Canyon as I really have no interest in paying 200 dollars to go in a narrow canyon with a bunch of other people all taking pictures of the same thing. We did make an early morning visit to Horseshoe bend for the sunrise and although the sun failed to make an appearance it was still a nice experience.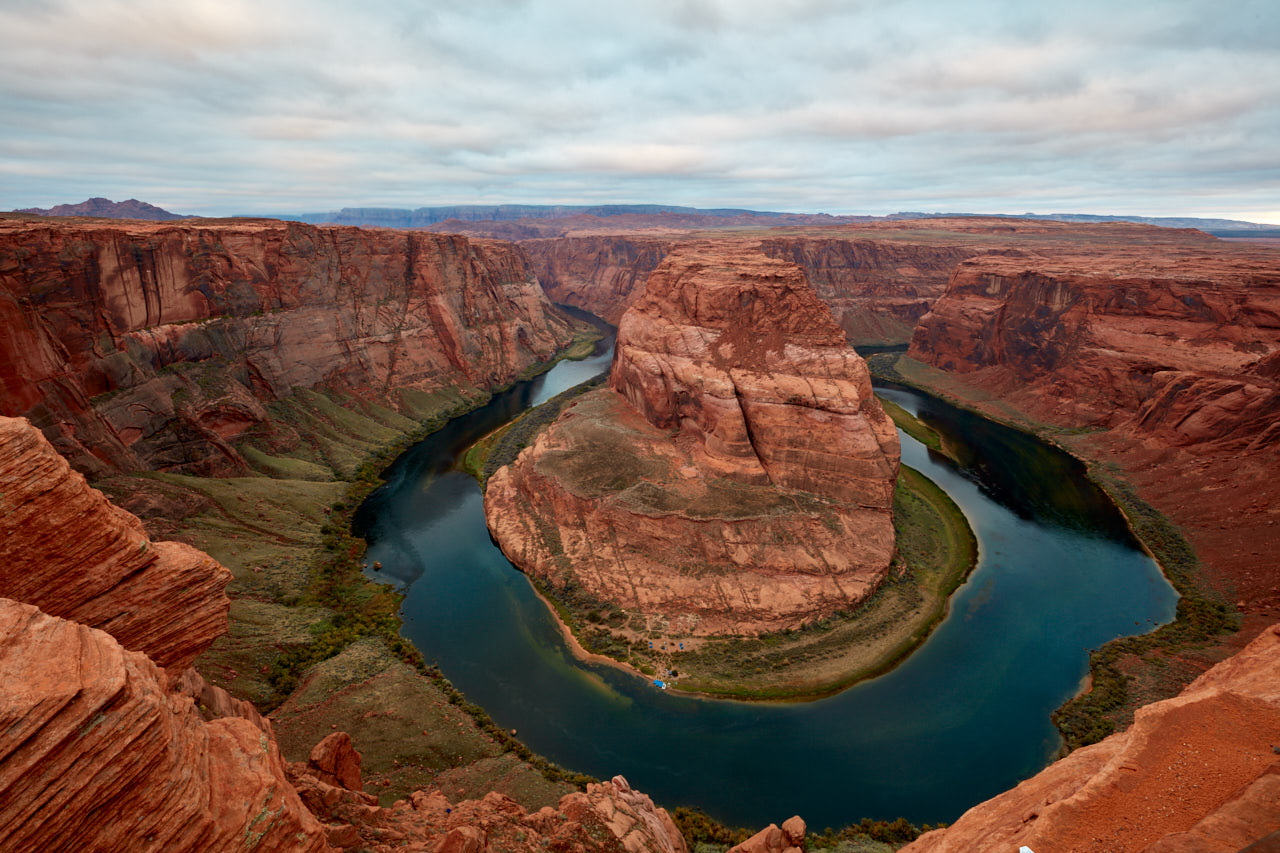 Partly for the view and partly from the tension of wondering if anybody perched up on the rocks at the very edge would fall off. Yes, it happens, a man had fallen off earlier this year in May, then after we had left a girl fell in December. Kind of hard to show anybody your pictures after that.