October 25 – 29, 2018
We've been here before, this well known city on Route 66 in the middle of Northern Arizona. Only this time we're not heading east to west but north to south. And with some trepidation, as Flagstaff sits at 6900 feet and gets cold and quite a bit of snow and here we are at the tail end of October trying to avoid those very things. Fortunately the Arizona sun held out for the entirety of our 4 night stay keeping things warm in spite of some frosty mornings. We stayed at the KOA which provided a background of mountains and pine trees for taking moonrise shots.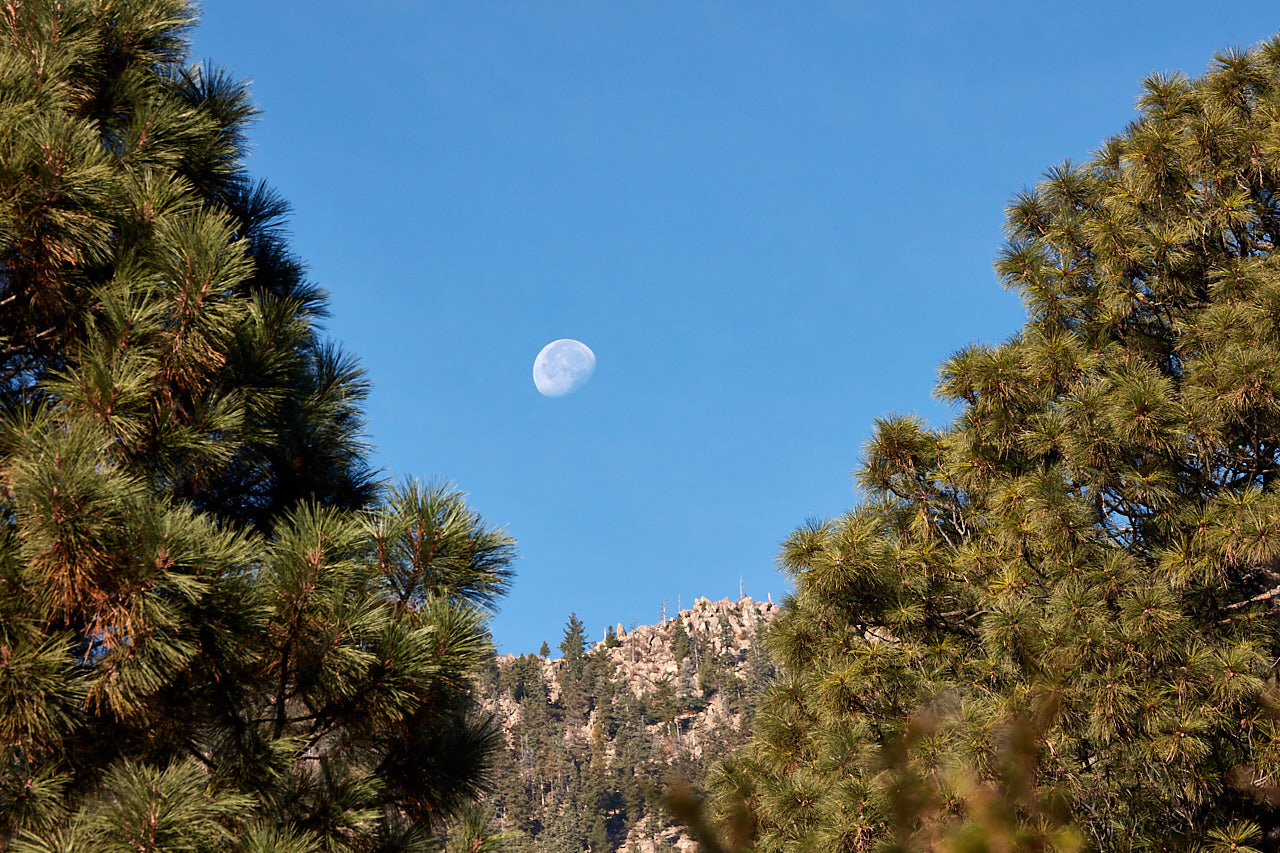 Flagstaff has something we haven't seen in a while, a historic and vibrant downtown, with shops, restaurants, music, and breweries.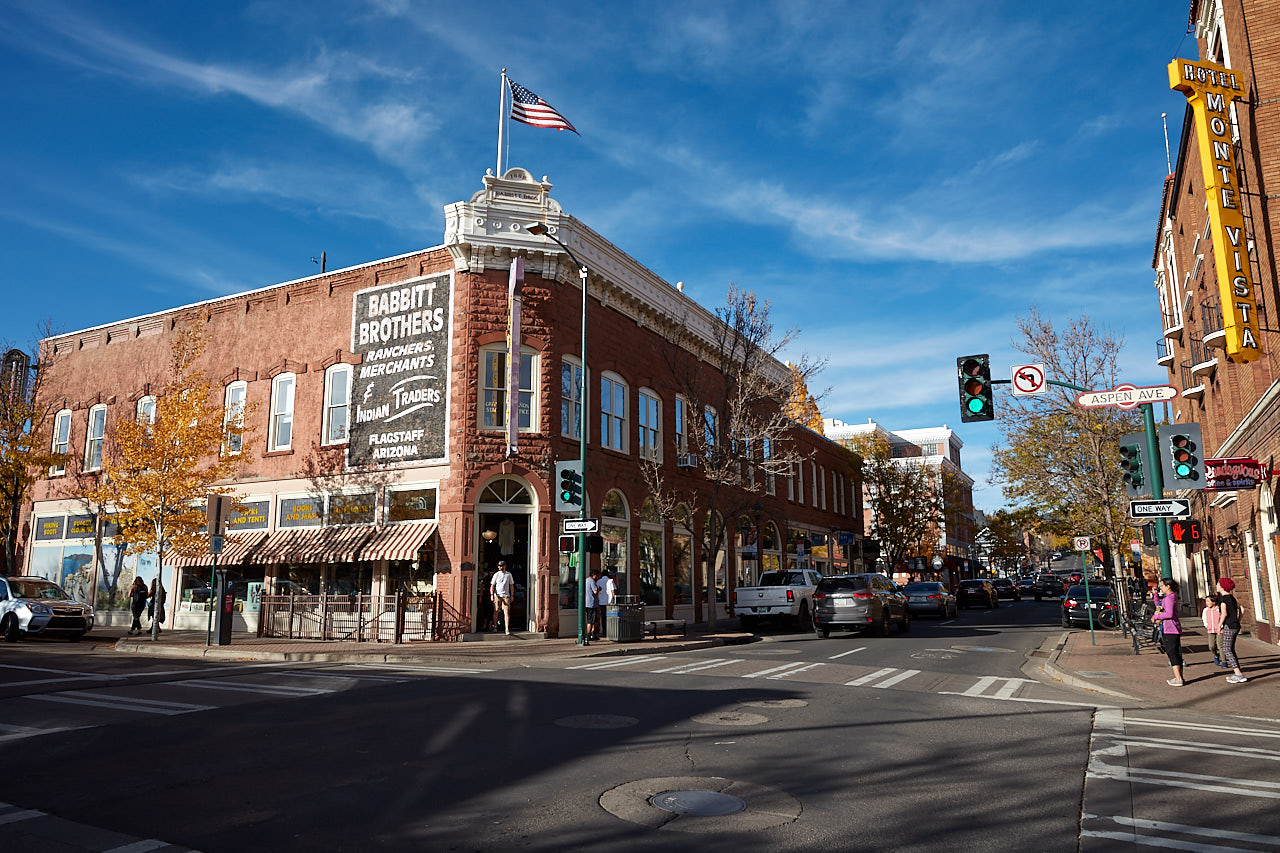 Finally we had a chance to resume our Friday night brewery tradition at the Mother Road Brewing Company. Good beer and good pizza from the next door pizza shop, Pizzicletta.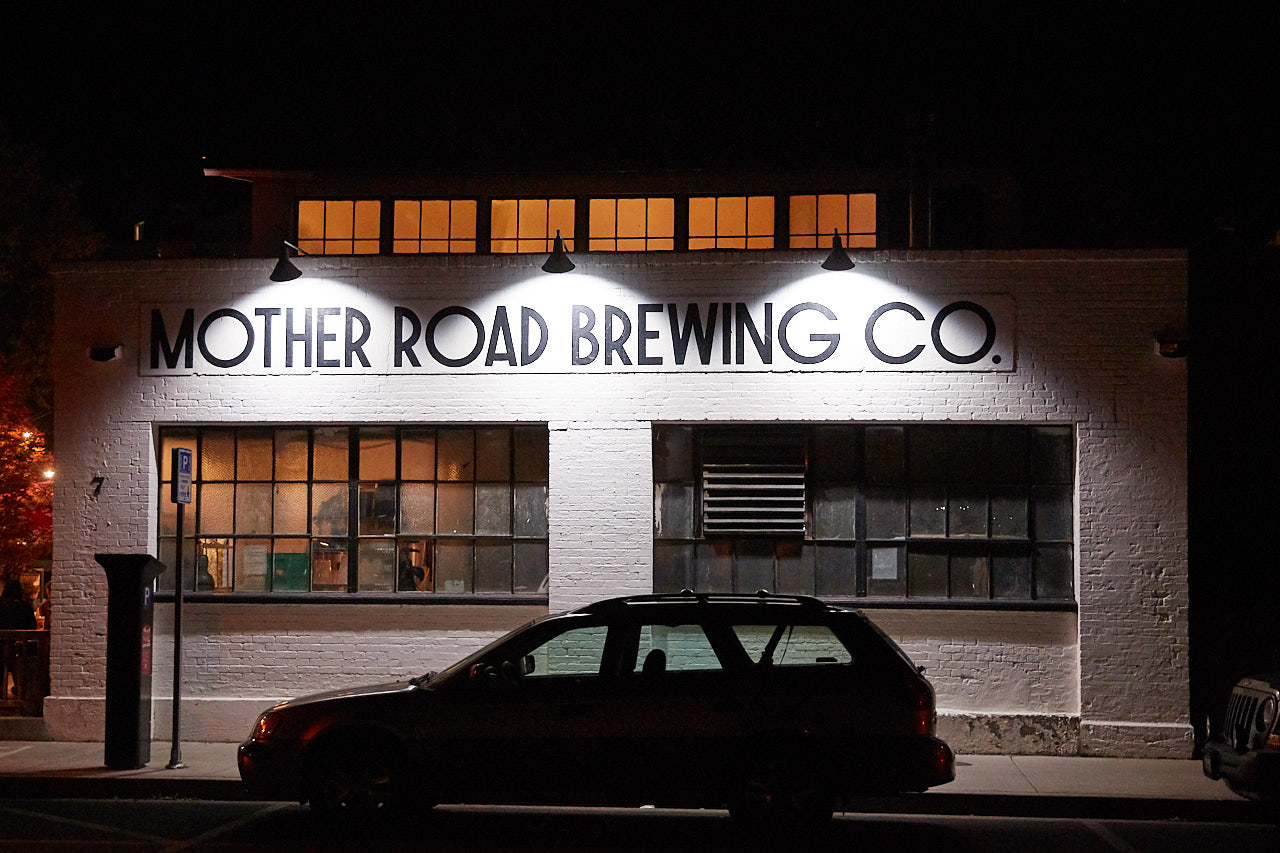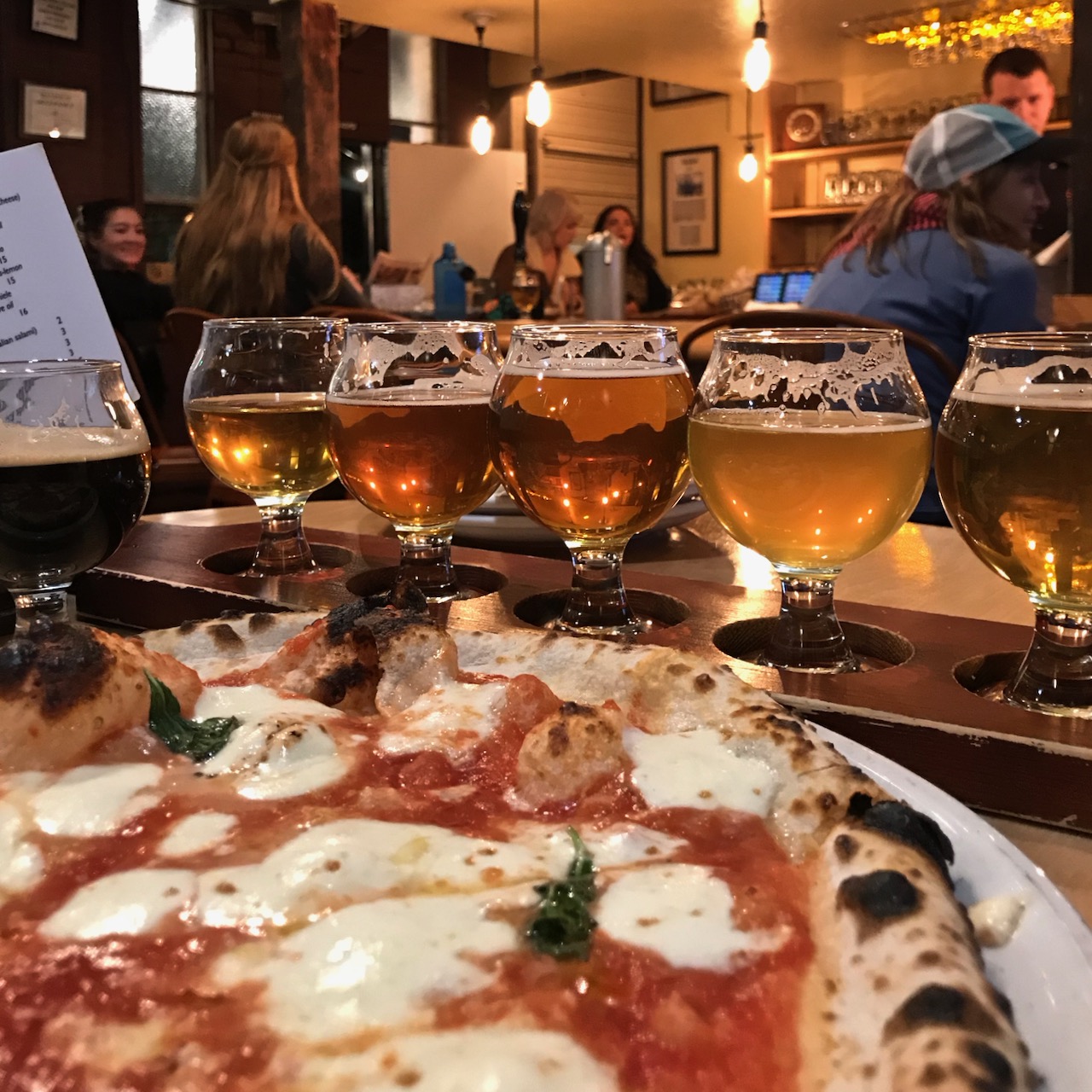 We must have been suffering from brewery deprivation so after leaving Mother Road we wandered around the corner only to find ourselves at Beaver Street Brewery for another round. Flagstaff is a great place to visit, at least for us when it's warm and not snowing.