Day five, our final day at Yellowstone and it did not disappoint!  We left the campground at 6:30 a.m. to make the two hour drive to see Old Faithful.  We got a close parking spot and a front row seat.  It was quite a sight to see.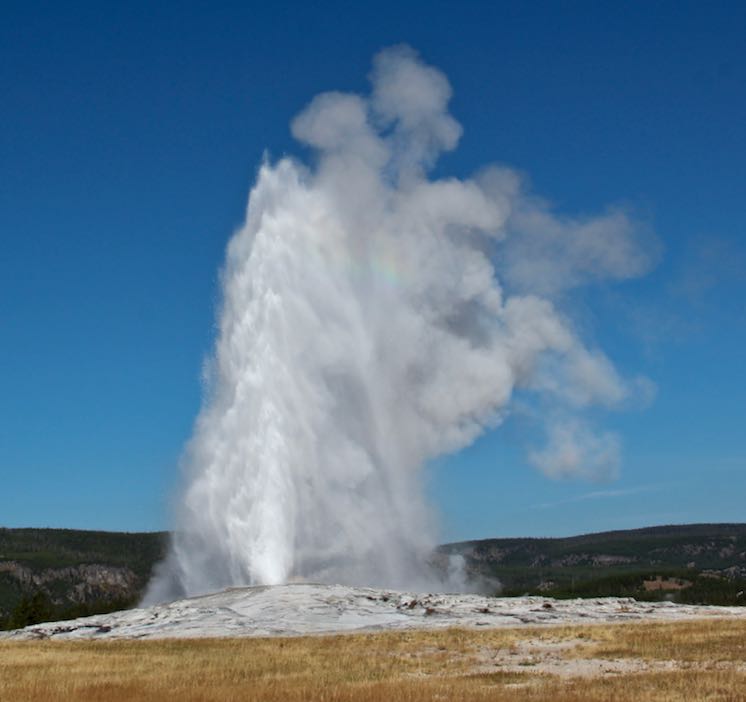 The Old Faithful Inn is located within steps to Old Faithful, said to be the largest log structure in the world.  We didn't go inside but I'm pretty sure staying here would be a treat within itself.

Next on our agenda was to see more springs.  I can't say enough about the springs they were absolutely gorgeous, with looks so inviting and I suppose they'd have a hard time keeping people out of them if it weren't for temperature!  Some of them exceeding the boiling point.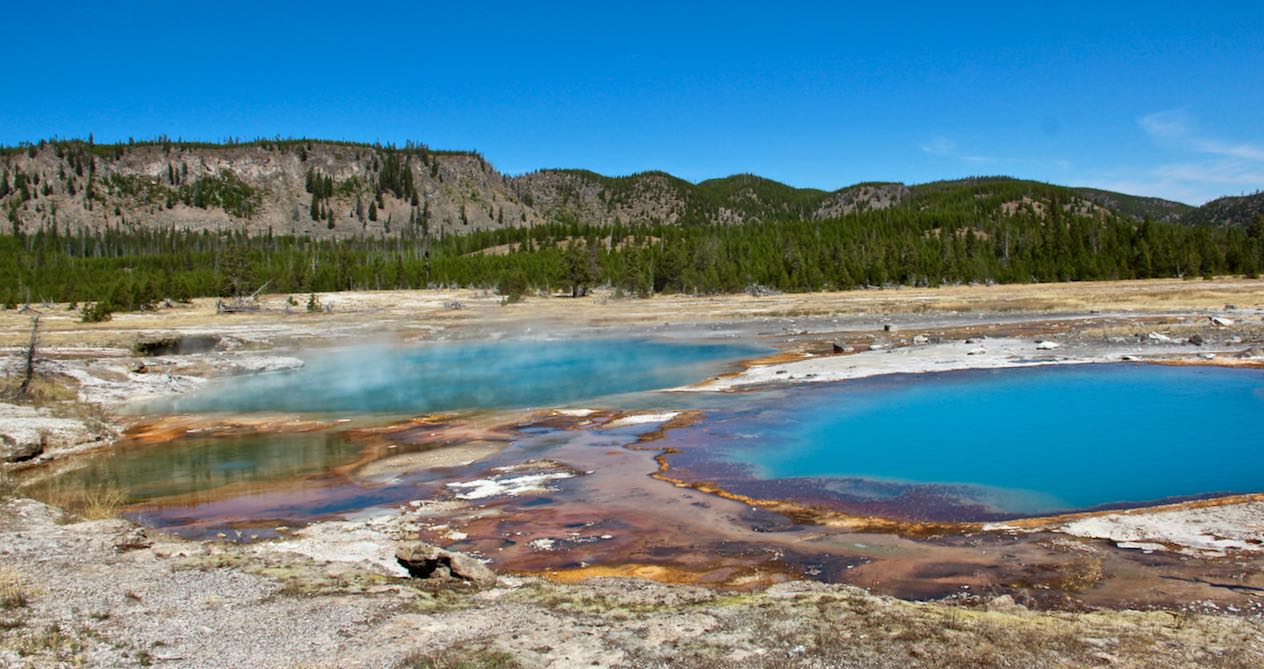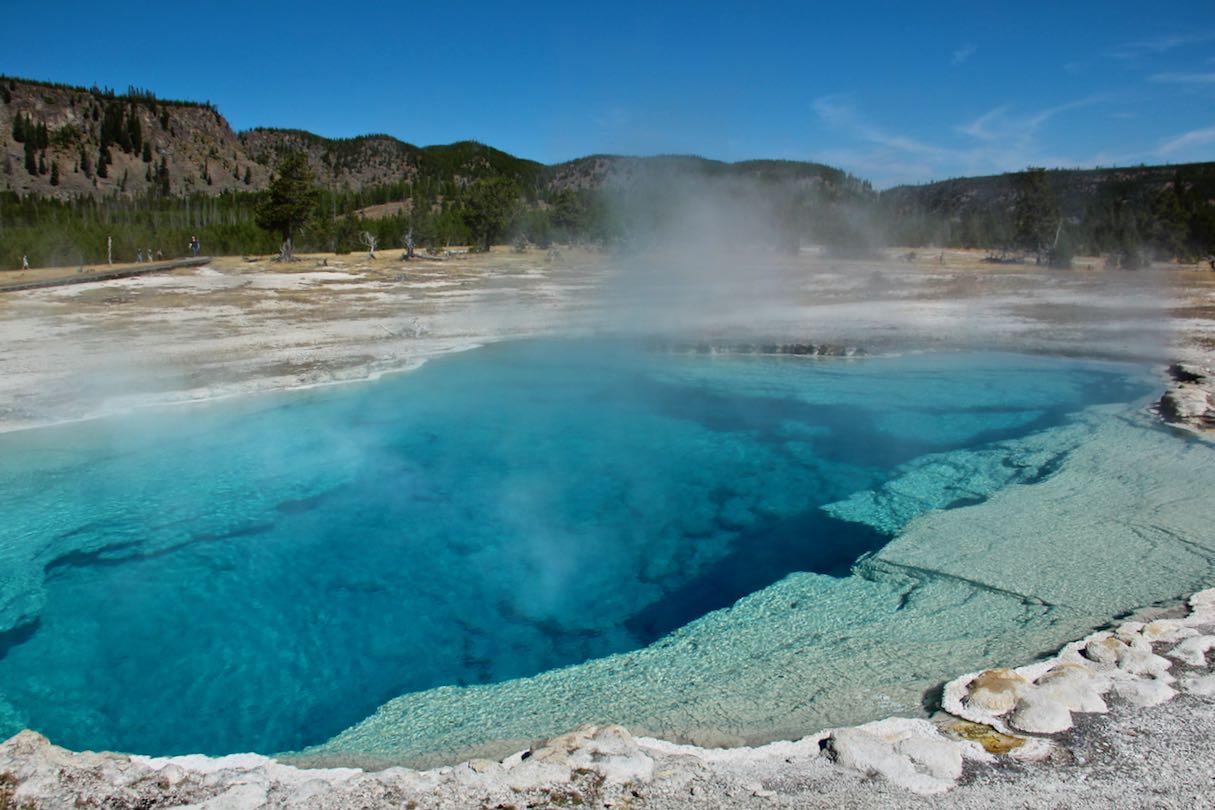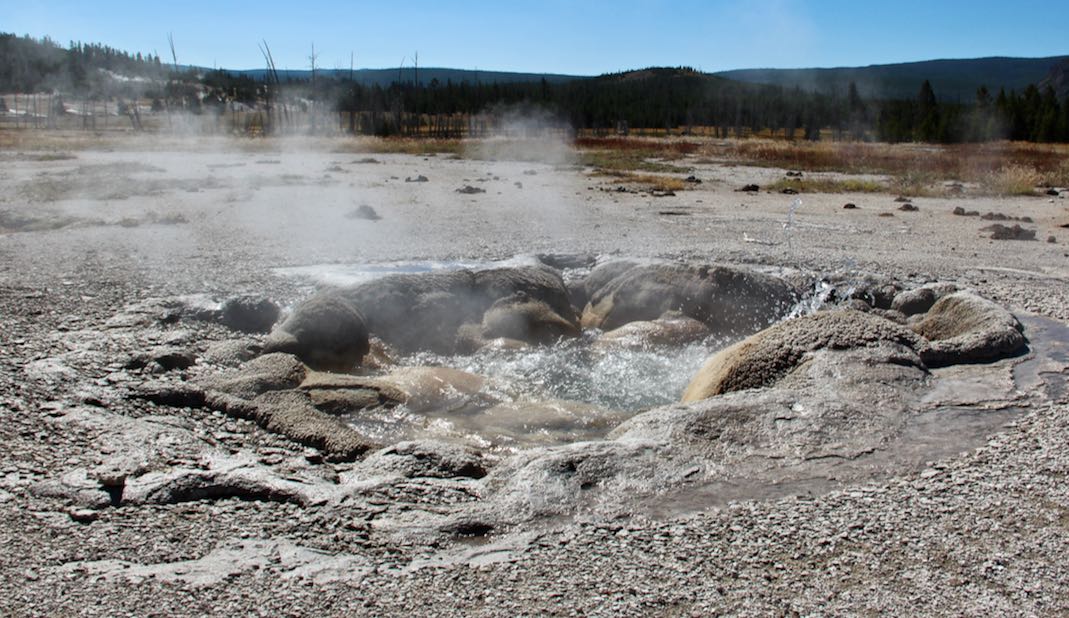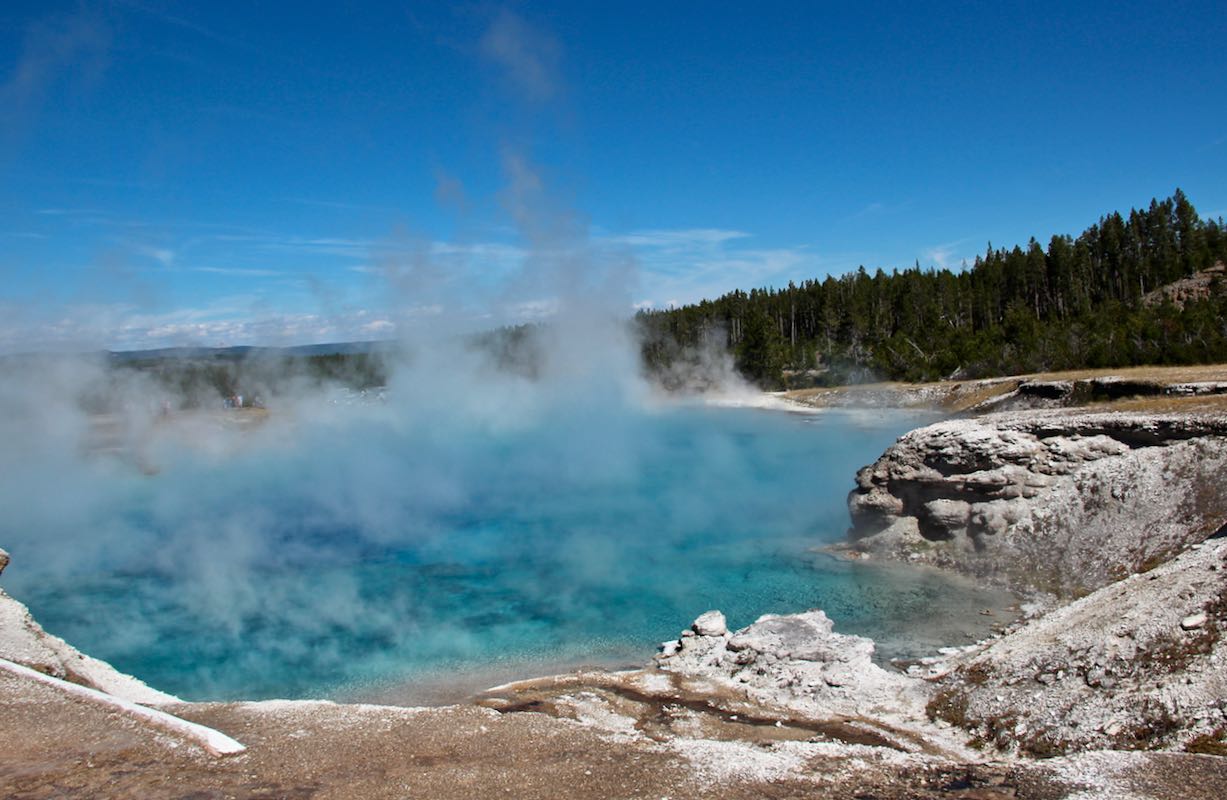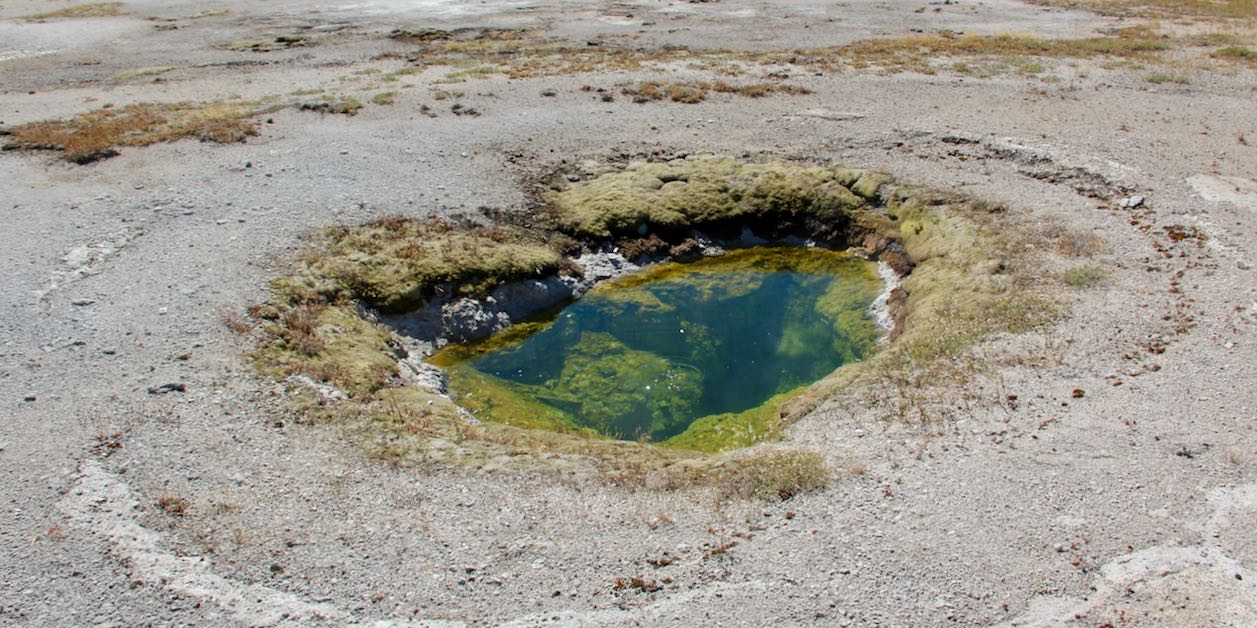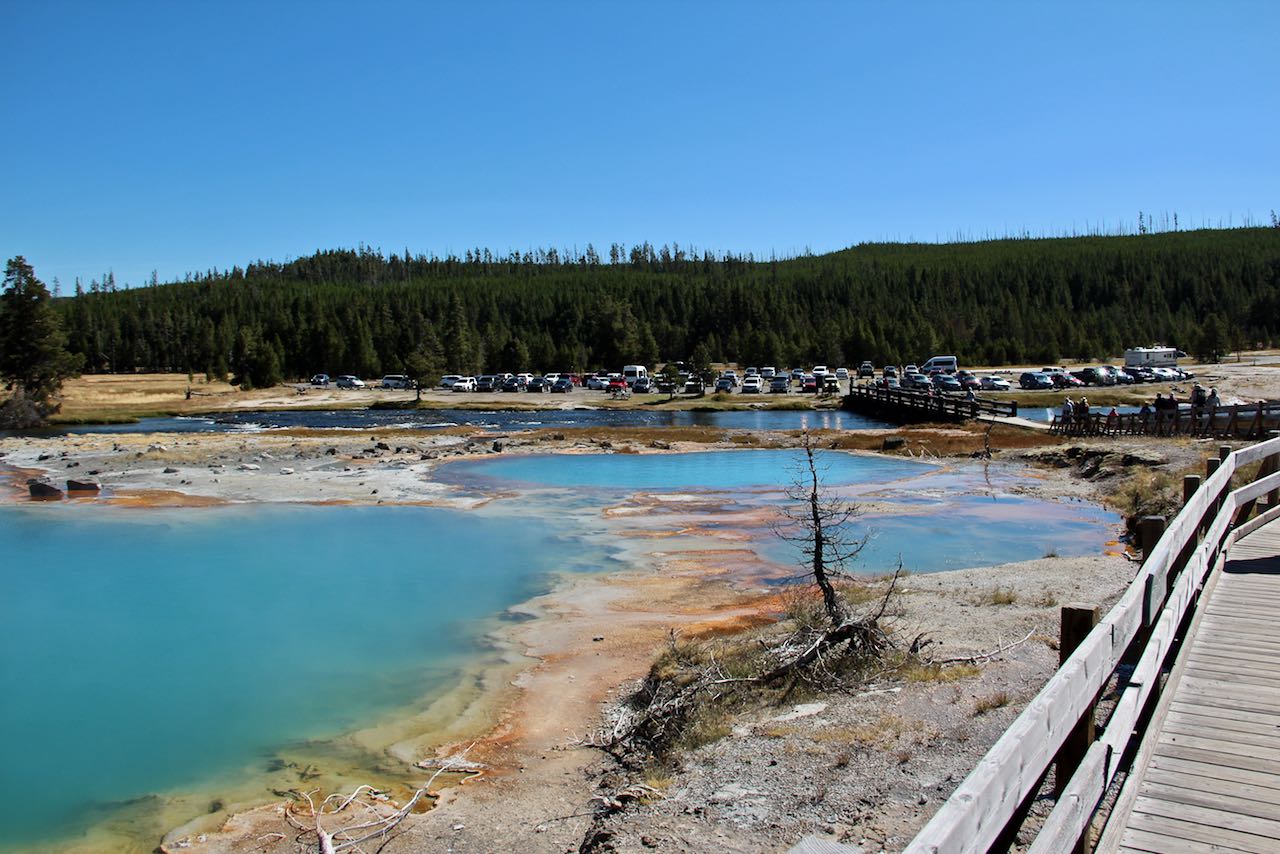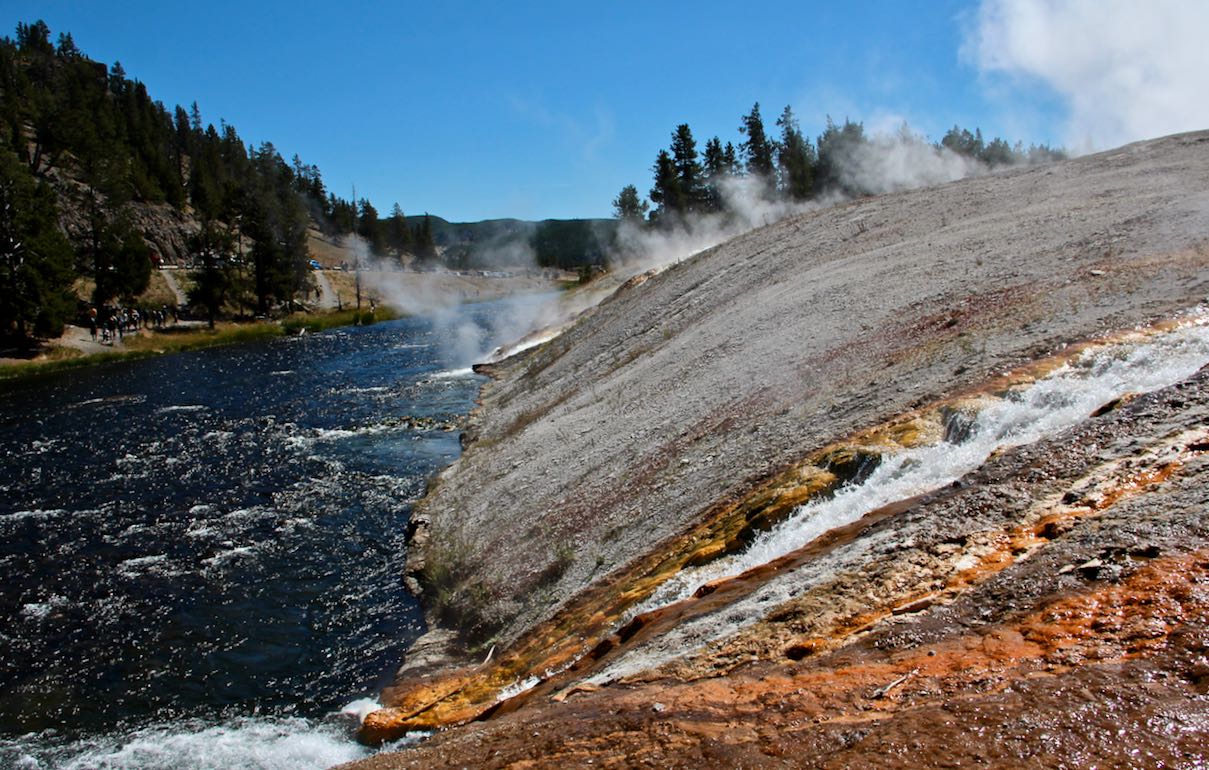 Overall I'd have to say Yellowstone National Park has been the most impressive of all the parks we've been to.  I can't narrow it down to one thing and that's exactly why I enjoyed it so much.  The changes in scenery are spectacular.  This park has it all.  Would we do it again?  Yes!
So long Yellowstone, thanks for the memories.